During the Gaelic soccer women's cup final earlier this month, a 30-year-old transgender woman was allowed to play and the team, Na Gaeil Aeracha, won. Social media companies have been censoring content criticizing the fact a transgender woman was allowed to play on the women's team.
Giulia Valentino, originally from Italy, moved to Dublin, Ireland, in 2019 and started playing rugby. Valentino has previously advocated for allowing transgender women to play on women's teams and criticized World Rugby for not allowing trans women at higher levels. While playing rugby, Valentino also complained about not being allowed to use the same changing room as biological women.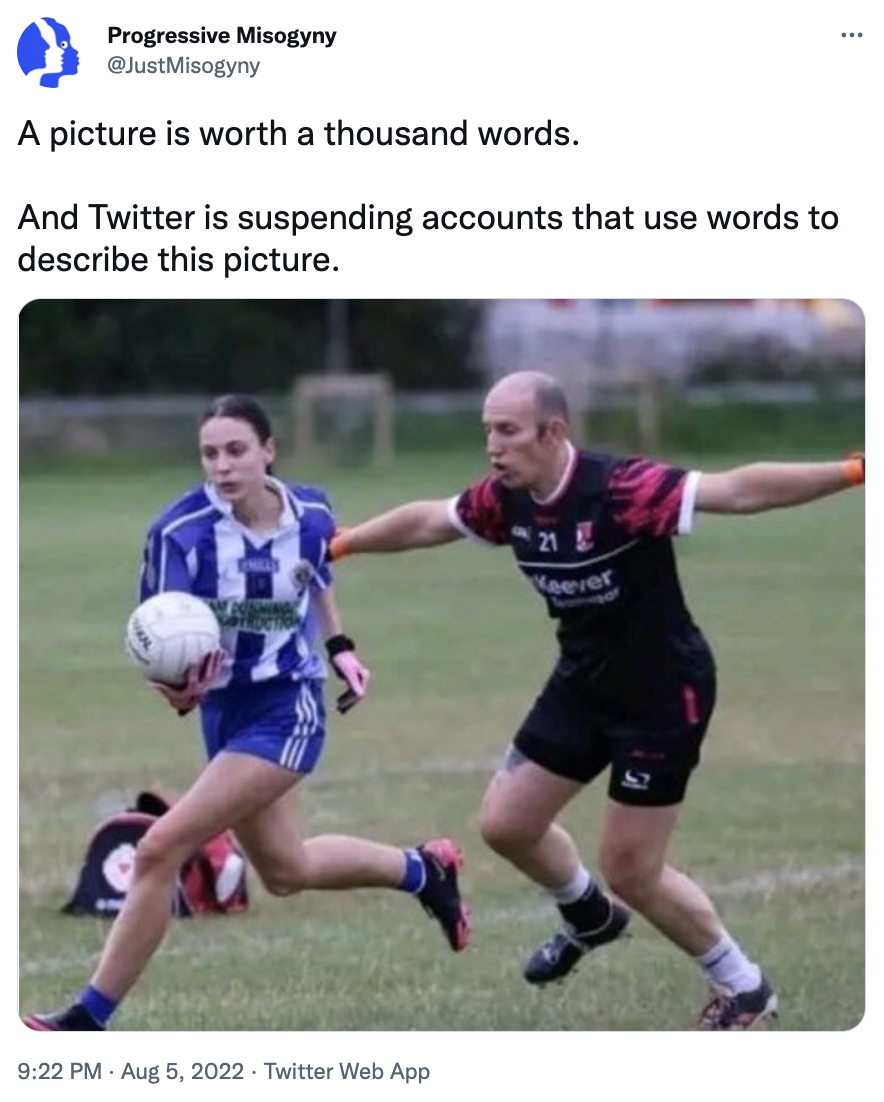 News of Valnetino's inclusion sparked outrage on social media, and some are claiming they were censored for criticizing Valnetino's involvement in the match.
'"I'm back after being locked out of my account since August 5 for 'hateful conduct,'" one user wrote on Twitter.
"Let me say upfront. I DISAGREE. I called a man a man. Where's the hate?"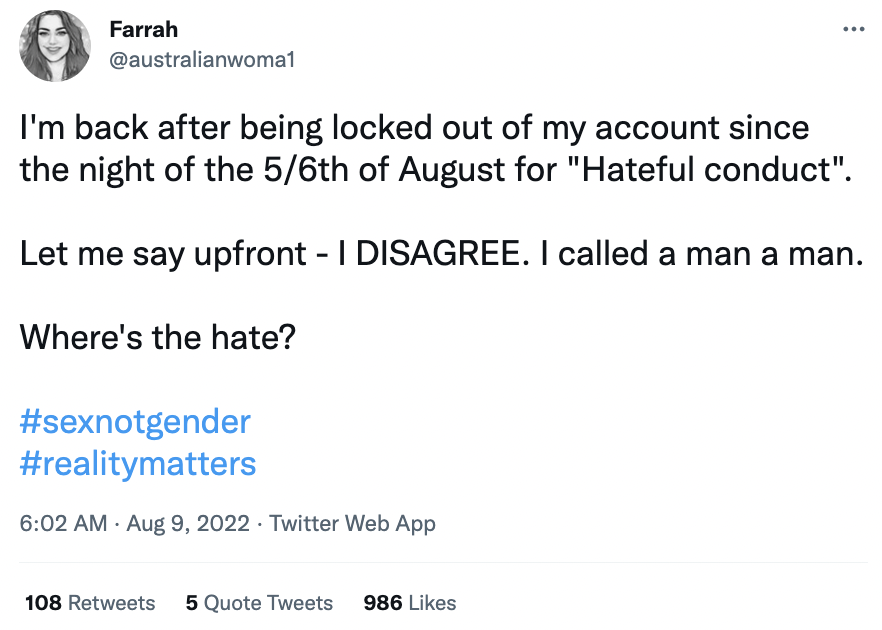 Speaking to FEMAIL, another woman who was suspended said: "I think it is preposterous. Twitter clearly has its own agenda and considers this to be hate speech. Utterly bonkers.
"Seemingly many individuals have had their accounts locked or suspended by merely pointing out a scientific truth."
Women's Right Network's Heather Binning said: "The women who have been suspended from Twitter are the latest in a long line of women – and some men – who have been banned from the social media platform for stating the truth.
"Of course, no one should abuse others on social media. But Twitter – and other sites – is colluding in the lie about biological facts. We have known people banned for 'misgendering', calling a man a 'man' or using 'he' or 'him' pronouns. And I'm afraid that it seems women – and particularly lesbians – who speak out on these issues are most vulnerable.
"It's no wonder the hashtag #twitterhateswomen is regularly trending."