The UK's Health Secretary is currently embroiled in controversy after being caught on CCTV in a secret affair with an aide. The leaked CCTV footage shows Matt Hancock breaching social distancing guidelines and engaging in kissing and an embrace with his aide Gina Coladangelo. Hancock has been married to his wife Martha for 15 years and the couple have three children together.
Yet, while the video has caused national outrage at the hypocrisy of the Health Secretary, the video itself is suddenly harder to find on Twitter as the platform has censored the term Matt Hancock from its photos and videos search.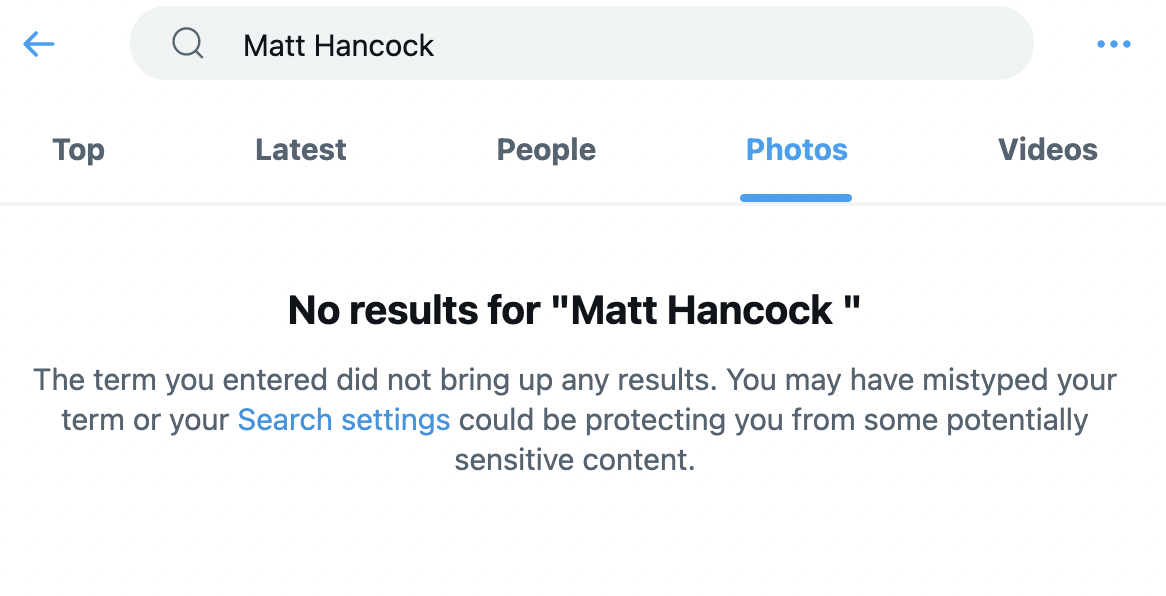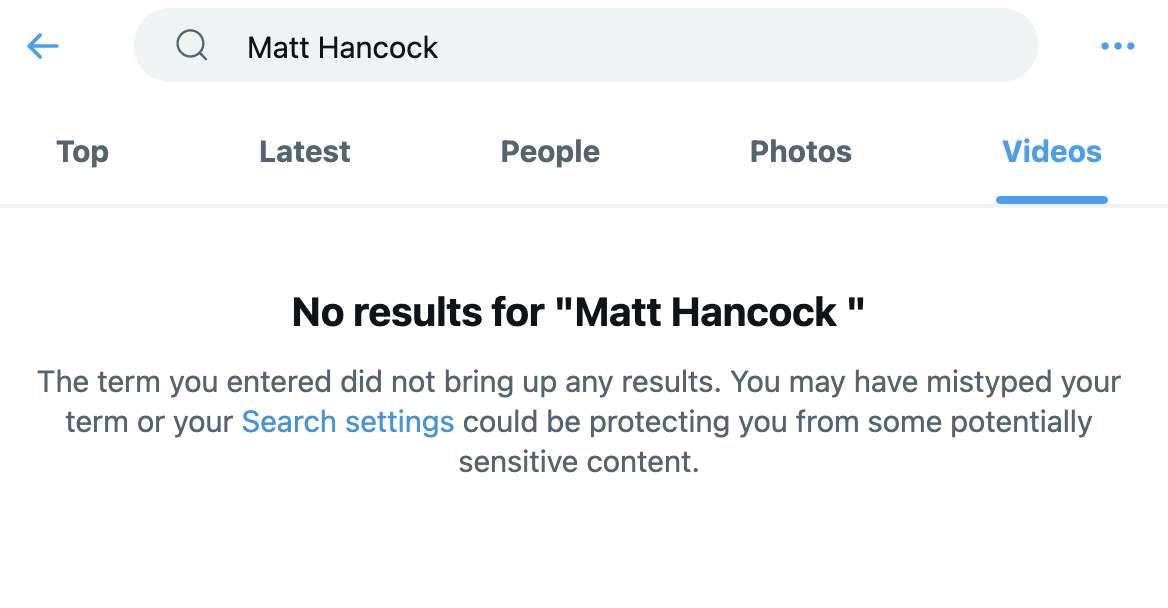 Hancock has admitted breaching his own social distancing guidance, saying: "I have let people down and am very sorry."
His apology followed a video published by The Sun newspaper showing him in an embrace with a colleague, Gina Coladangelo.
The paper says the photos of the pair – both of whom are married – were taken inside the Department of Health and Social Care (DHSC) on May 6th 2021.
Hancock has faced calls to resign from lawmakers in the Conservative, Labour, and Liberal Democrat parties after the scandal.
Anti-lockdown protesters, taking part in a freedom rally were shouting "arrest Matt Hancock" outside Downing Street.
Yet, first noticed by Reclaim The Net Saturday morning, Twitter appears to be engaging in a suppressive tactic as, for many hours on Saturday, and at the time of this publication, when searching for the term "Matt Hancock" on Twitter results in no photos and videos being found – easily suppressing the leaked images that have shocked the United Kingdom.
Hancock has asked for "privacy" during the fallout and was only days ago saying the public should give up their private health data for the greater good.