In the third batch of "Twitter Files," posted by independent journalist Matt Taibbi, the journalist suggests that Twitter executives went above and beyond to suppress tweets by high-profile conservatives but found justifications not to censor pro-Biden tweets.
In one case, staff did not find a "firm policy basis" to censor a pro-Trump tweet by pro-Trump conservative actor James Woods. So they vowed to "hit him hard on future [violations]."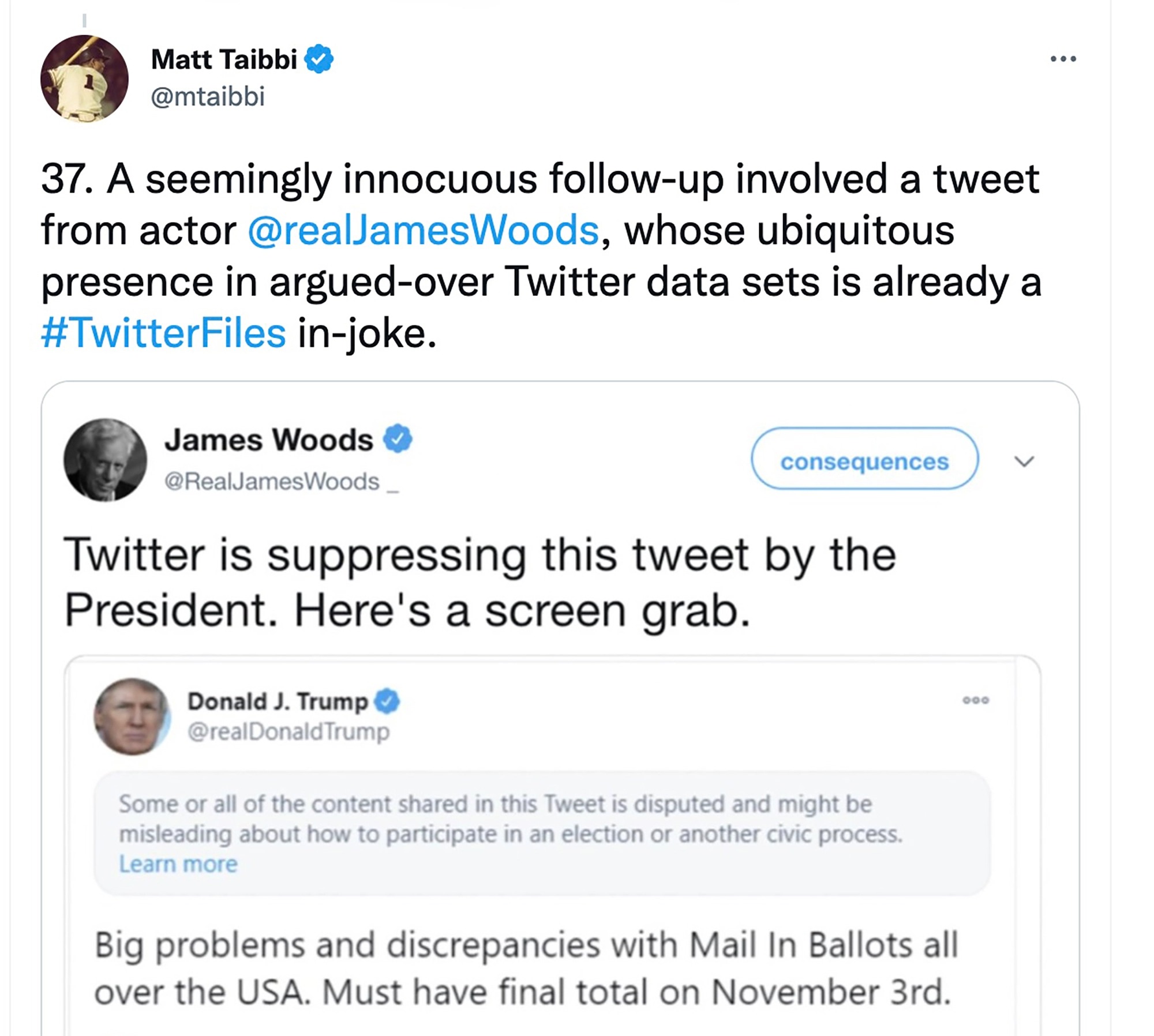 In the October 2020 tweet, Woods wrote: "Twitter is suppressing this tweet by the President. Here's a screen grab." The tweet had a screenshot of Trump's tweet that had been labeled "disputed" and "misleading."
"I'd suggest we action him for something worth the fiasco rather than this screenshot, since we don't have a firm policy basis for action on his account," an unnamed Twitter employee wrote in the internal message.
The internal messages also revealed that Twitter's head of trust and safety acknowledged that an October 2020 tweet by Trump about mail-in voting was "factually accurate," yet it was almost flagged.
"Breaking News: 50,000 OHIO VOTERS getting WRONG ABSENTEE BALLOTS. Out of Control. A Rigged Election," Trump wrote at the time, responding to a tweet by a news outlet in Ohio about incorrect mail-in ballots and asked users if they "feel safe" using mail-in ballots.
An unnamed employee wrote, "'a rigged election' would be enough to be in violation, right?"
According to the documents, Twitter considered adding a "mail-in voting is safe" label to the tweet.
Twitter also considered flagging a joke tweet by former Republican Gov. Mike Huckabee of Arkansas, which read: "Stood in rain for hour to early vote today. When I got home I filled in my stack of mail-in ballots and then voted the ballots of my deceased parents and grandparents. They vote just like me! #Trump2020."

Twitter staff considered flagging it because, in their words, the joke was a former governor admitting to a crime.
"The group declares Huck's an 'edge case,' and though one notes, 'we don't make exceptions for jokes or satire,' they ultimately decide to leave him be, because 'we've poked enough bears,'" Taibbi explained.
Taibbi noted that pro-Biden tweets were not subjected to such level of scrutiny. One example is a tweet where a user complained about the appointment of conservative Supreme Court Justice Amy Coney Barrett and warned that "they're going to steal the election" by telling people not to mail in ballots.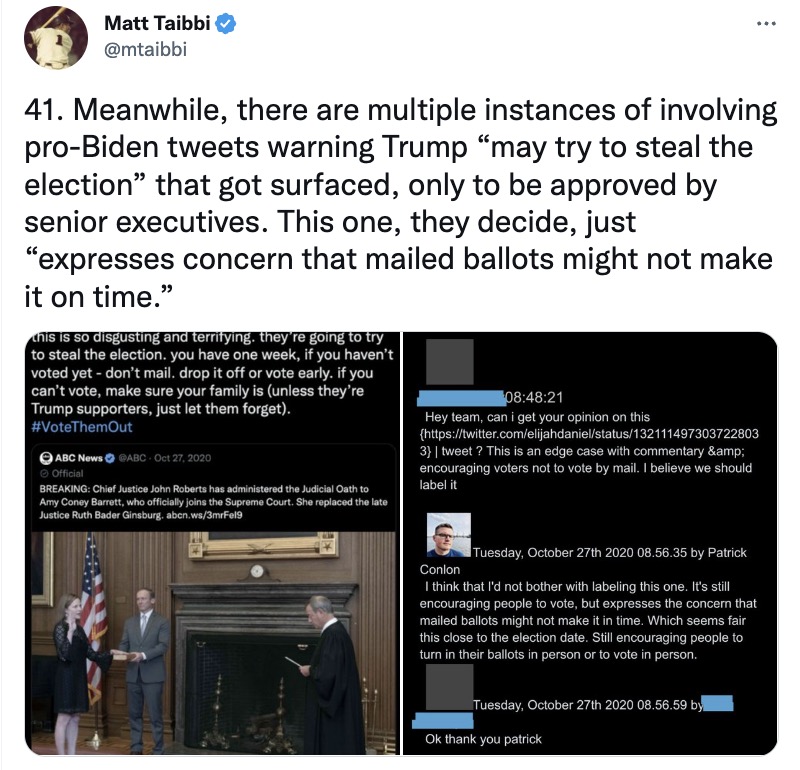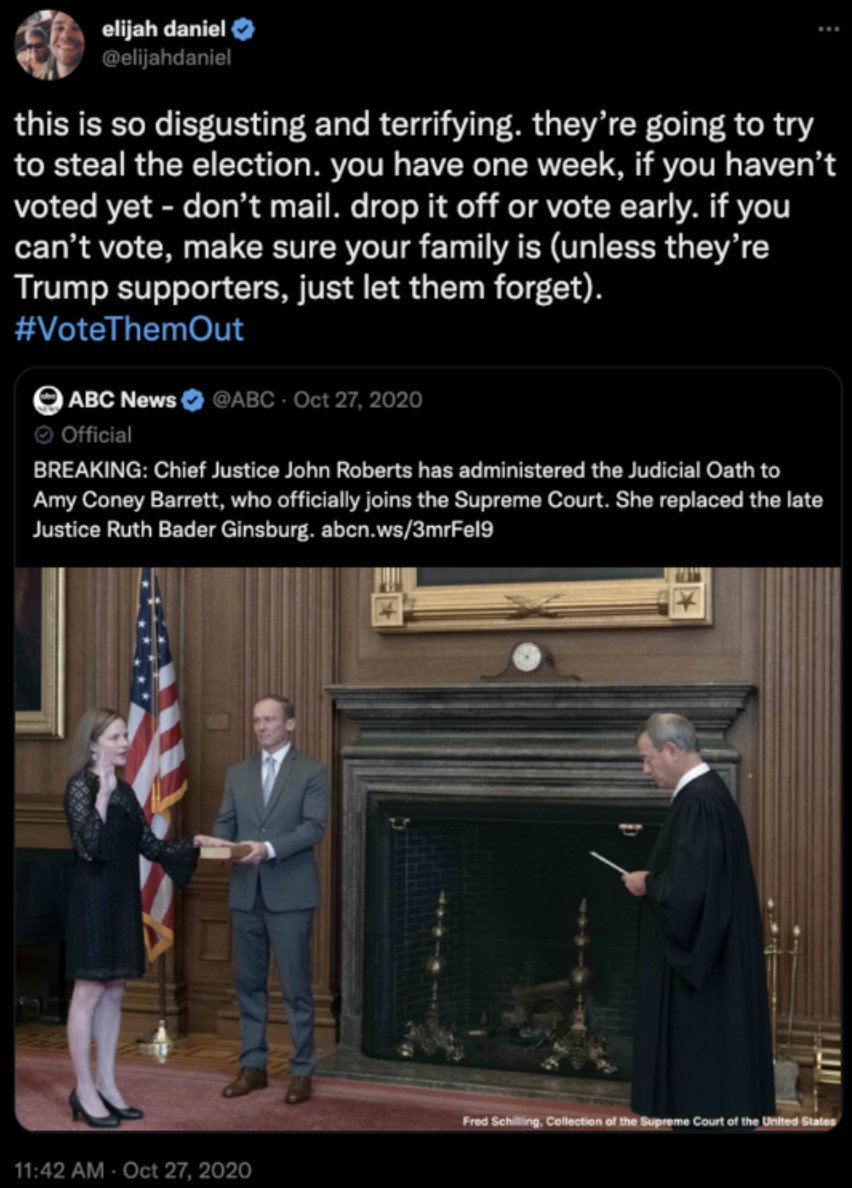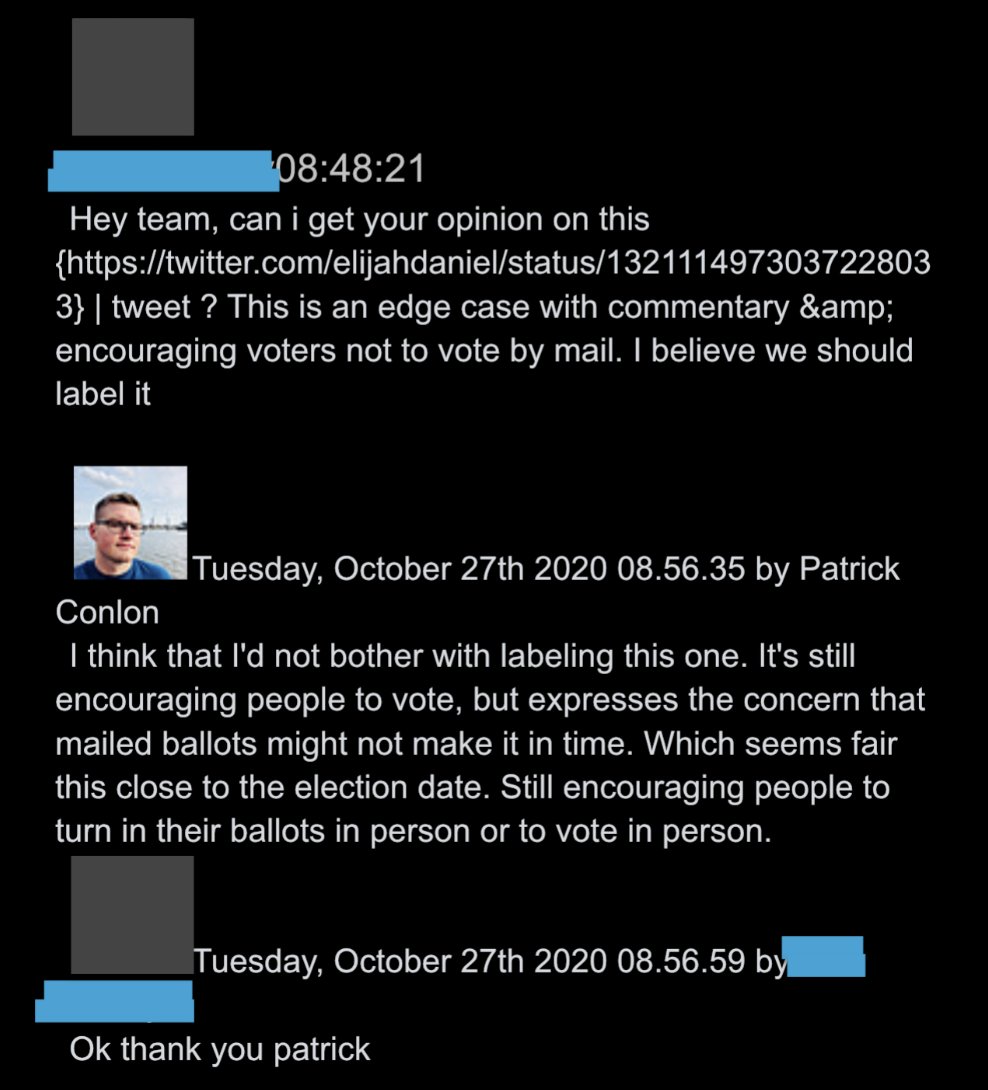 Twitter executives concluded that the tweet "expresses concern that mailed ballots might not make it on time" and let it be.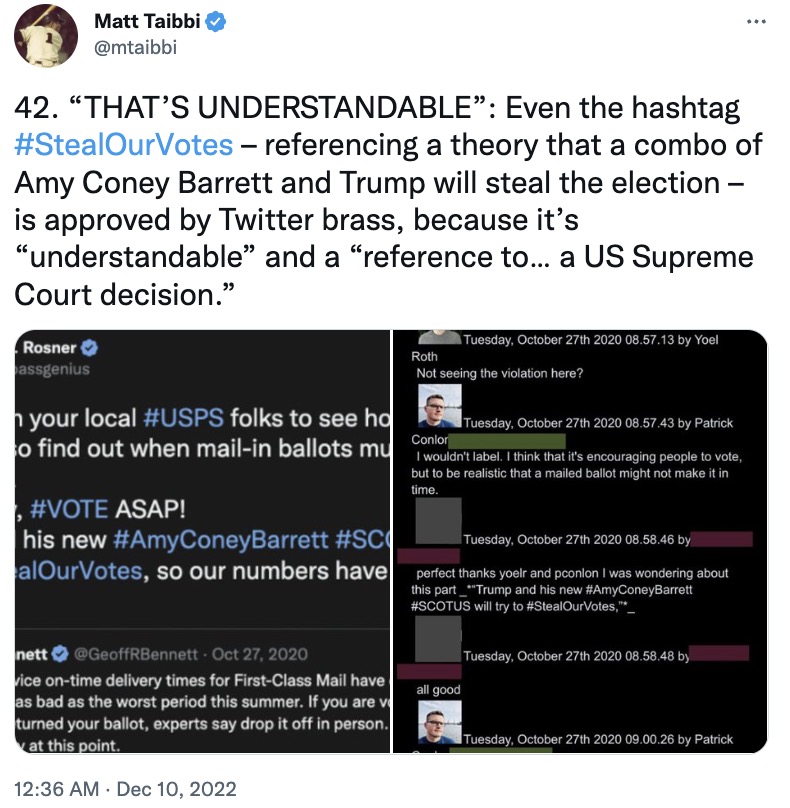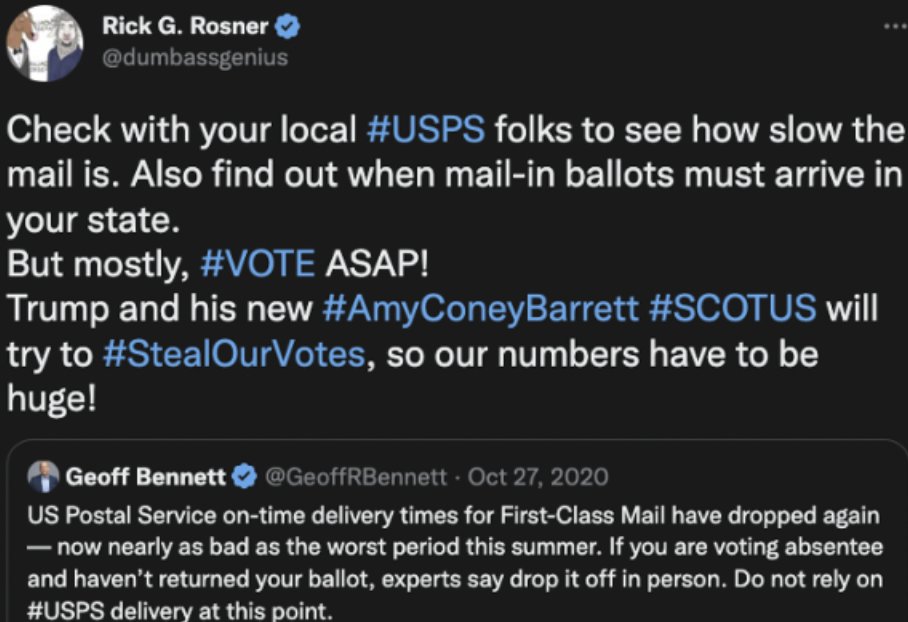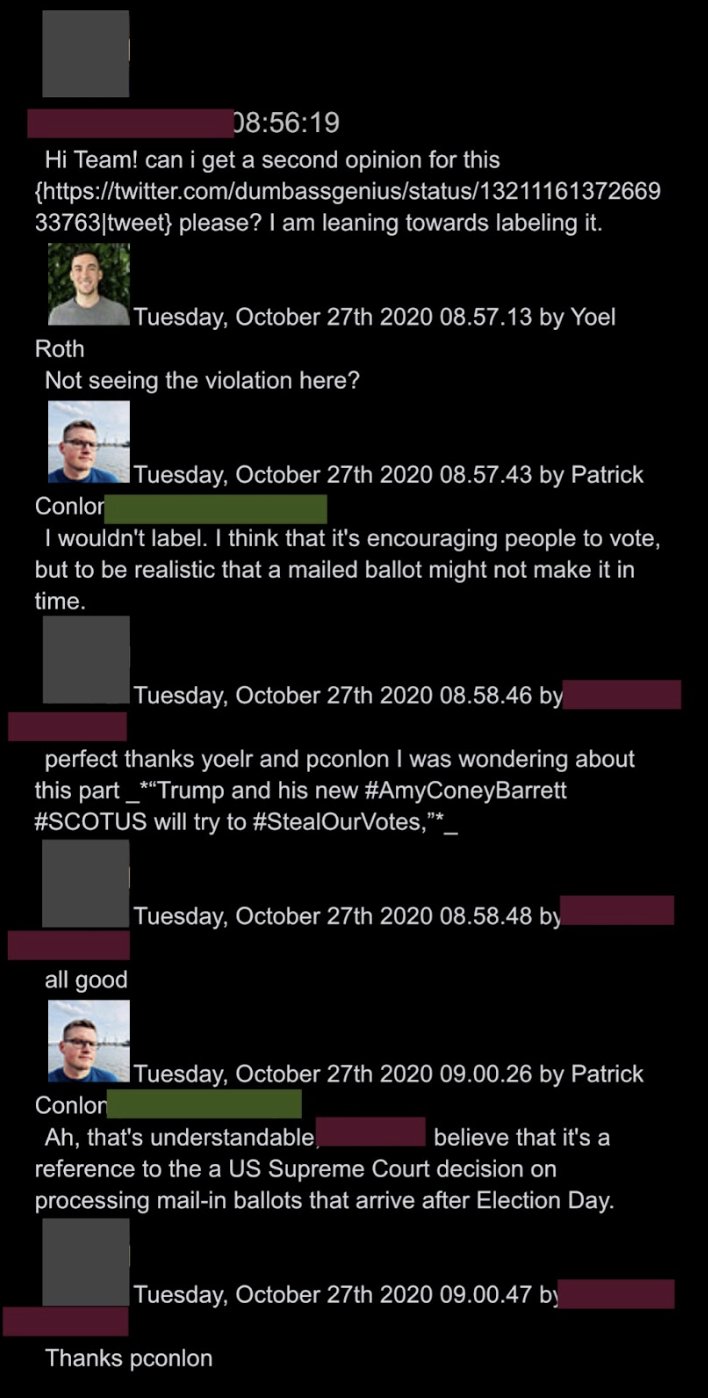 Taibbi also discovered that former head of trust and safety Yoel Roth removed a warning label on a tweet by former Attorney General Eric Holder that claimed "it's too late to use the mail," and that Trump "deliberately cripples" the Postal Service. Roth said that the tweet was "factually accurate."