Twitter is hiding hashtag search results related to "Obamagate" – a common reference to the FBI's secret surveillance of the Trump campaign under the Obama administration in 2016.
The Obamagate story has topped the news cycle several times over the last few years. It was pushed to the forefront again this week after President Trump ordered the declassification of all documents pertaining to the Russia collusion allegations that triggered the FBI investigation into his campaign. Vice President Mike Pence also brought up the topic of the FBI spying on the Trump campaign during Wednesday's vice presidential debate.
Data from Twitter hashtags analysis website hashtags.org estimates that the #obamagate hashtag is being used thousands of times per hour.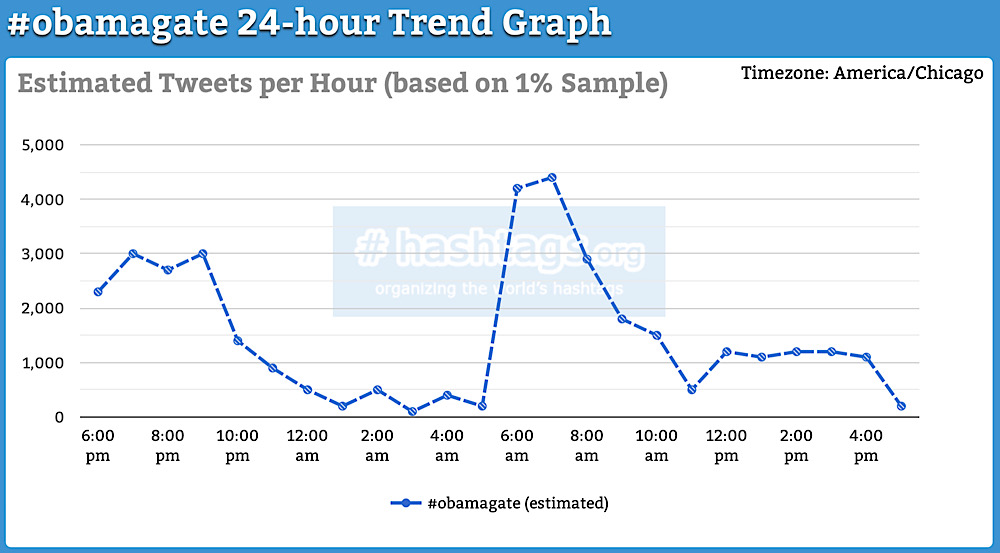 Yet despite the newsworthiness of the story and active use of the related hashtag, The Gateway Pundit discovered that Twitter is hiding the search results for the hashtag "#obamagate."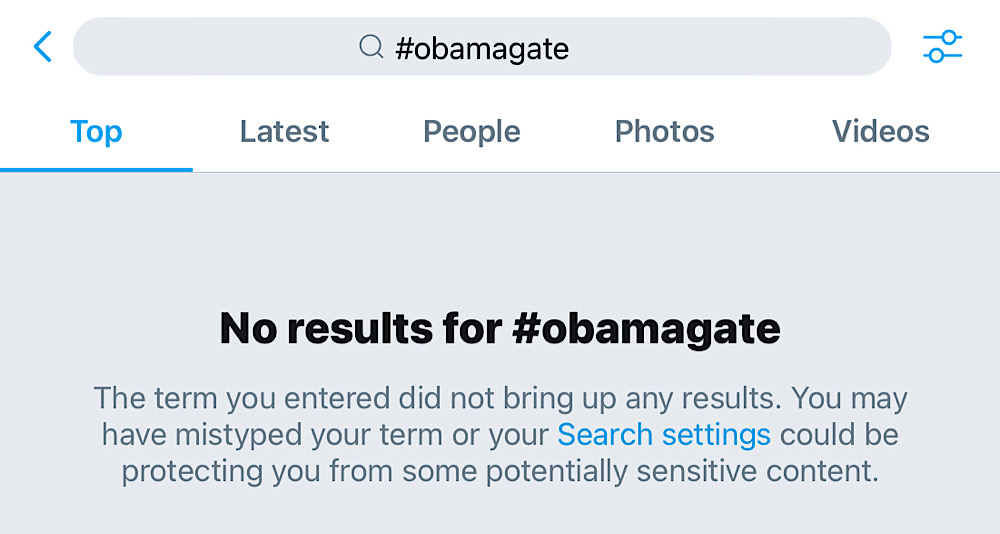 The hiding of the hashtag follows Twitter censoring one of Trump's tweets earlier this week by hiding it behind a warning label – the latest of several similar censorship actions over the last few months.
Yet when it comes to Trump's opponent in the 2020 US presidential election, Joe Biden, the censorship often plays out differently.
Over the last few weeks, Twitter users questioning Biden's health or attempting to share an infamous video compilation of Biden with young girls are having their accounts locked and being forced to delete their tweets.