According to app researcher Jane Manchun Wong, Twitter is working on another feature called a "reply filter."
The new feature would allow users to "filter potentially unwelcome replies." The platform says the feature will filter "potentially harmful or offensive language."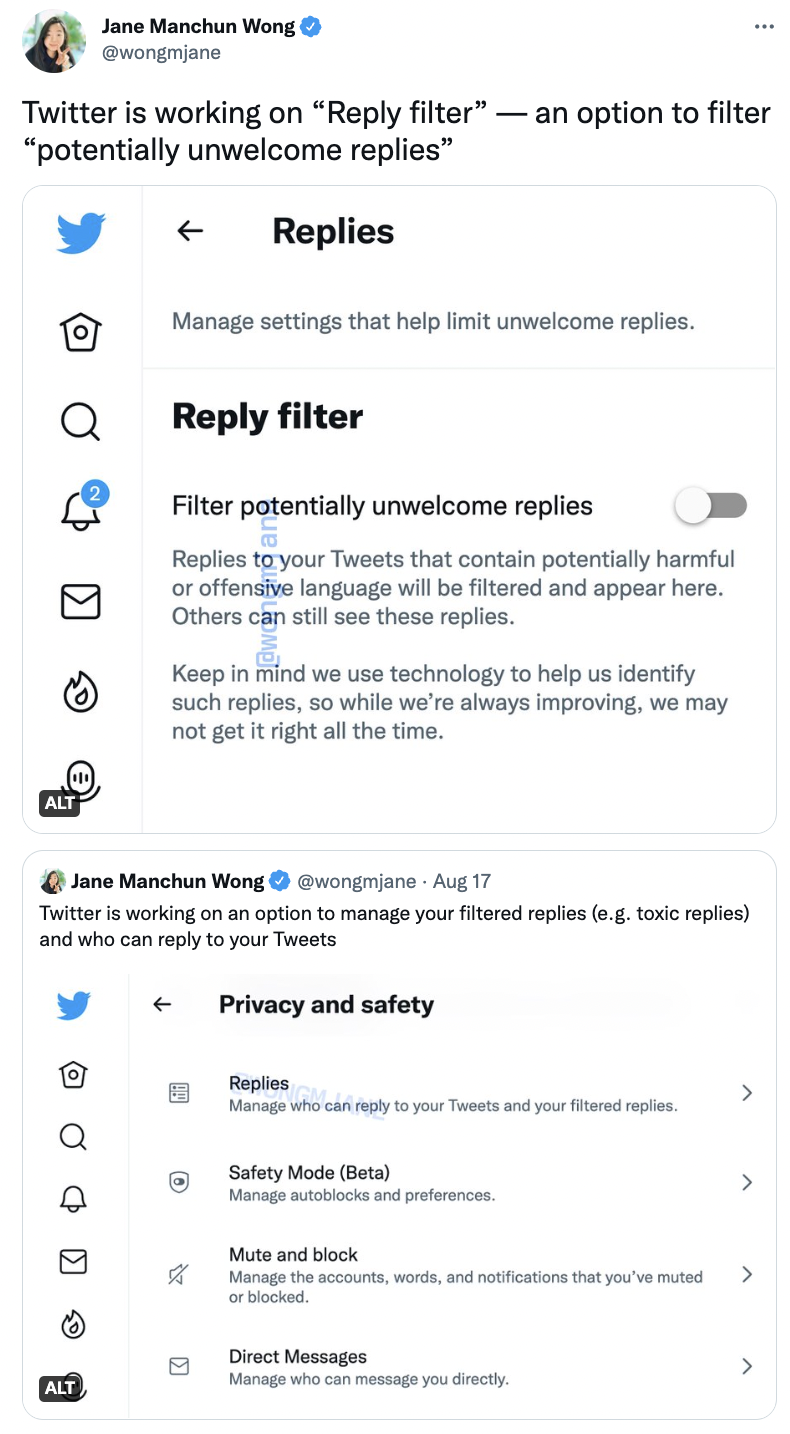 The description adds that the filter will only stop the users from seeing the offensive replies. Others will still view the filtered replies.
The system might use the same algorithms as the offensive reply warning, which asks users to review their tweets if the algorithm detects potentially "offensive" language.
According to Twitter, users have changed or deleted their tweets in 30% of the cases where the prompt appears.
It is not clear when or if Twitter will officially launch the "reply filter."