Twitter is known for its overzealous flagging and censorship of elected officials in the US – most notably President Trump and other members of the Republican party. It's also known for censoring opinions that go against the official narrative on election issues and coronavirus.
But, there's always been one group that Twitter is known for letting off the hook. Twitter is accused of continuing to ignore misleading information from the Chinese Communist Party (CCP) – which is ironic as Twitter is completely banned in Mainland China.
Why is the social media platform that has made itself the arbiter of truth not keen on censoring false information spread by Chinese leaders when it censors other leaders?
Related: Twitter removes propaganda from Egypt, Honduras, Indonesia, Saudi Arabia, and Serbia; so why not China?
President Trump's tweets with any hint of dissent get flagged by Twitter's moderators within minutes. The platform is also quick to censor US politicians, especially those with conservative opinions. However, leaders from other parts of the world, especially China, are not censored.
A few days ago, accounts associated with the CCP spread speculation regarding the coronavirus's origin. They claimed it originated from frozen food processed in European countries such as Italy, not virology labs in Wuhan.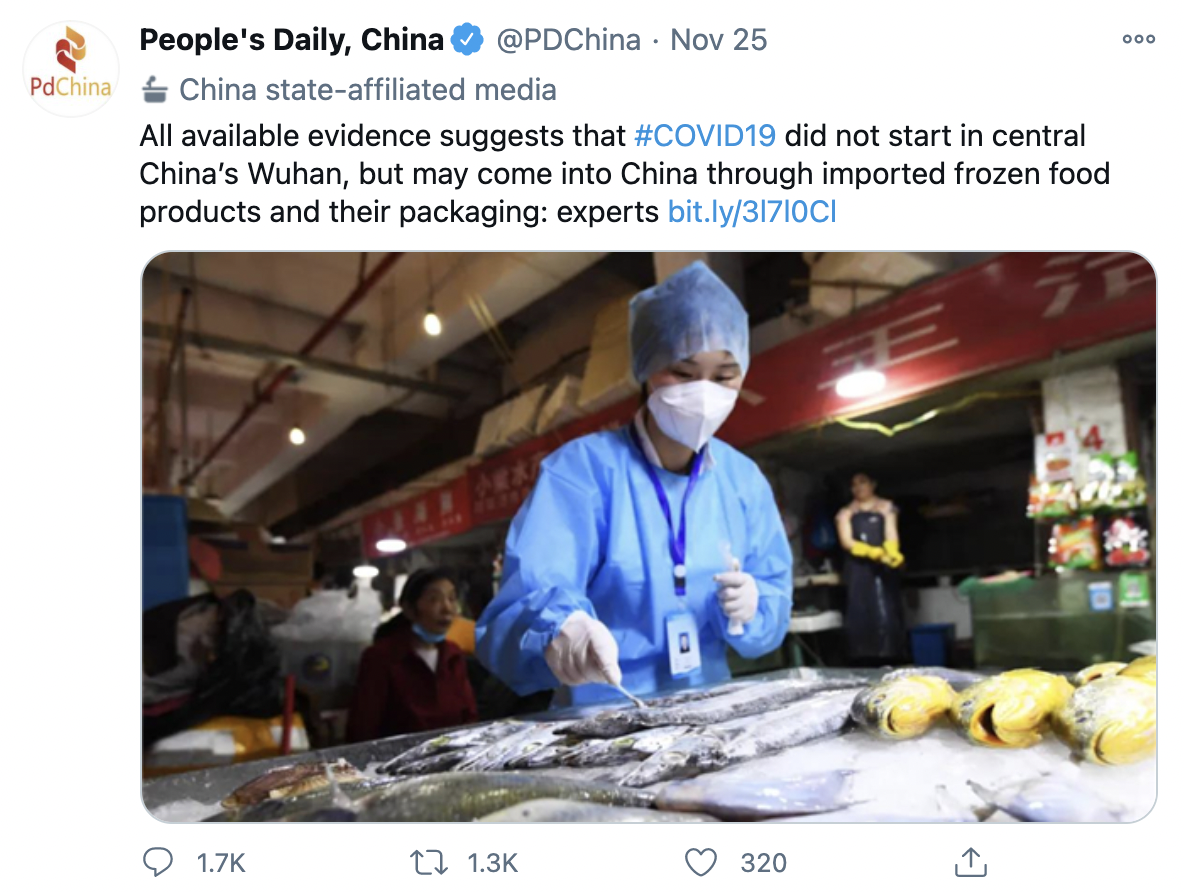 The spokesperson for the Chinese Ministry for foreign affairs, Zhao Lijian, posted on Twitter a doctored photo of an Australian army officer holding a knife to a kid's throat. The two countries have been in conflict in the past few weeks.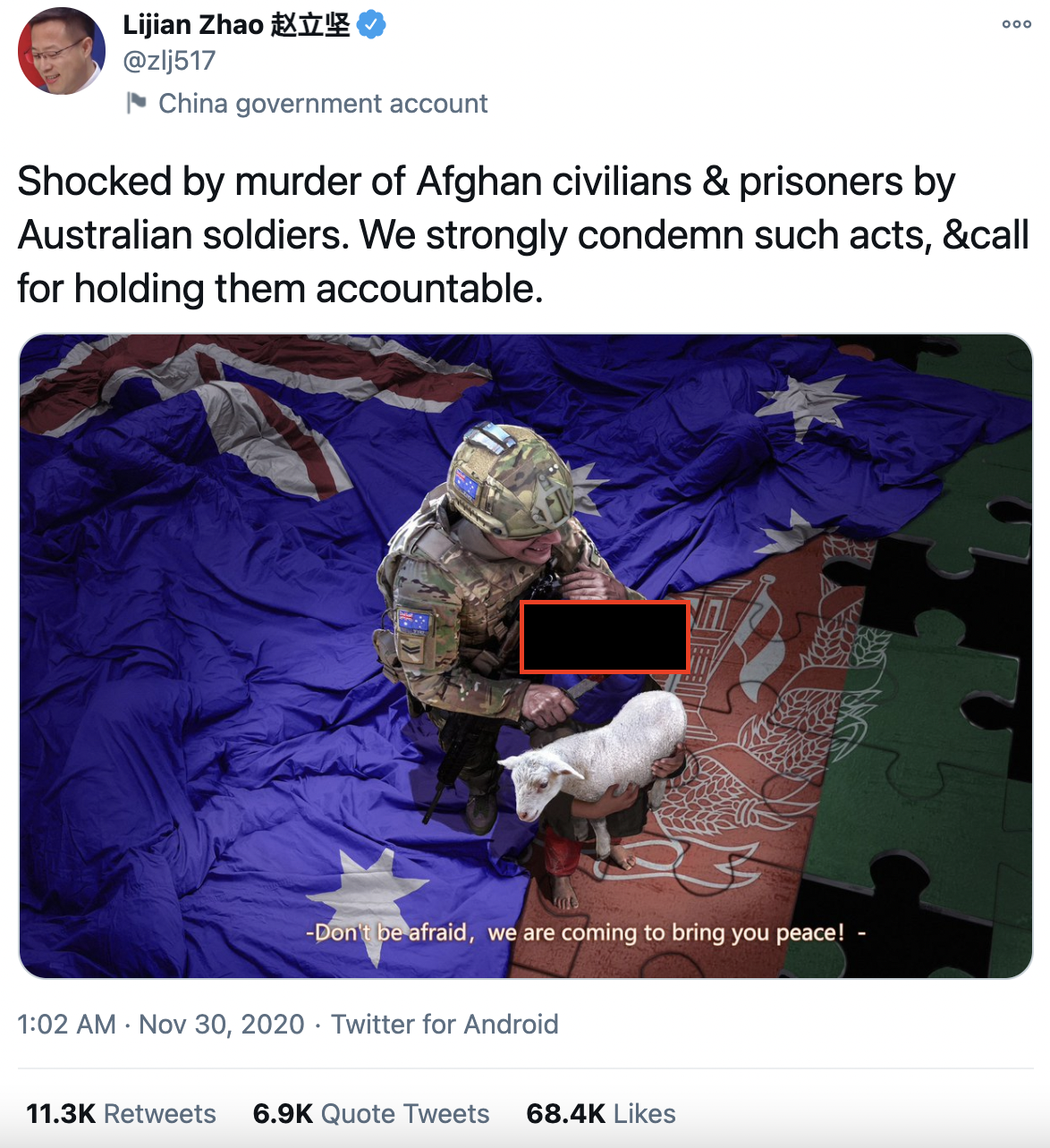 Following the photo going viral, Senator Marco Rubio of Florida wrote a letter addressed to Twitter CEO Jack Dorsey asking why CCP-associated accounts are allowed to spread falsehoods freely, while Trump's tweets are flagged within minutes.
Rubio wrote, "It defies belief that Twitter is unaware of the image, which falsely portrays an Australian soldier holding a bloody knife to the throat of a young Afghan child, as Australia's Prime Minister Scott Morrison requested the image be taken down."
"As such, it appears Twitter made an intentional decision not to remove the tweet or even issue a warning label," Rubio continued. "We know your company has the ability to move rapidly, as it frequently issued warning labels on tweets of prominent Americans during the election — sometimes within minutes of a tweet being sent."
Stephen Miller, a writer at the Spectator US, has a theory explaining why Twitter is reluctant to censor the CCP. He insinuated it could be the same reason Coca-Cola, Nike, and Apple are lobbying against the Uighur Forced Labor Bill; there is a financial blow associated with allowing the bill to pass through. True, Twitter does not sell products. However, just like movie studios such as Disney, China is a significant market for the micro-blogging platform.
"Currently, it's illegal to use Twitter in China, though many Chinese people do so by using a VPN. Where you see a repressive authoritarian regime and a billion and a half silent citizens, does Jack Dorsey see a business opportunity?" Miller questioned.