On New Year's Eve, Grabien Media was suspended from Twitter for quoting a Congressman.
Grabien Media founder Tom Elliott announced on his personal Twitter account that his company had been suspended. The suspension came after posting a quote from Rep. Andy Briggs about Covid treatments.
The offending tweet read: "Rep. Biggs: Big Pharma Won't Consider Therapeutics Like HCQ or Ivermectin Because of Economic Interests."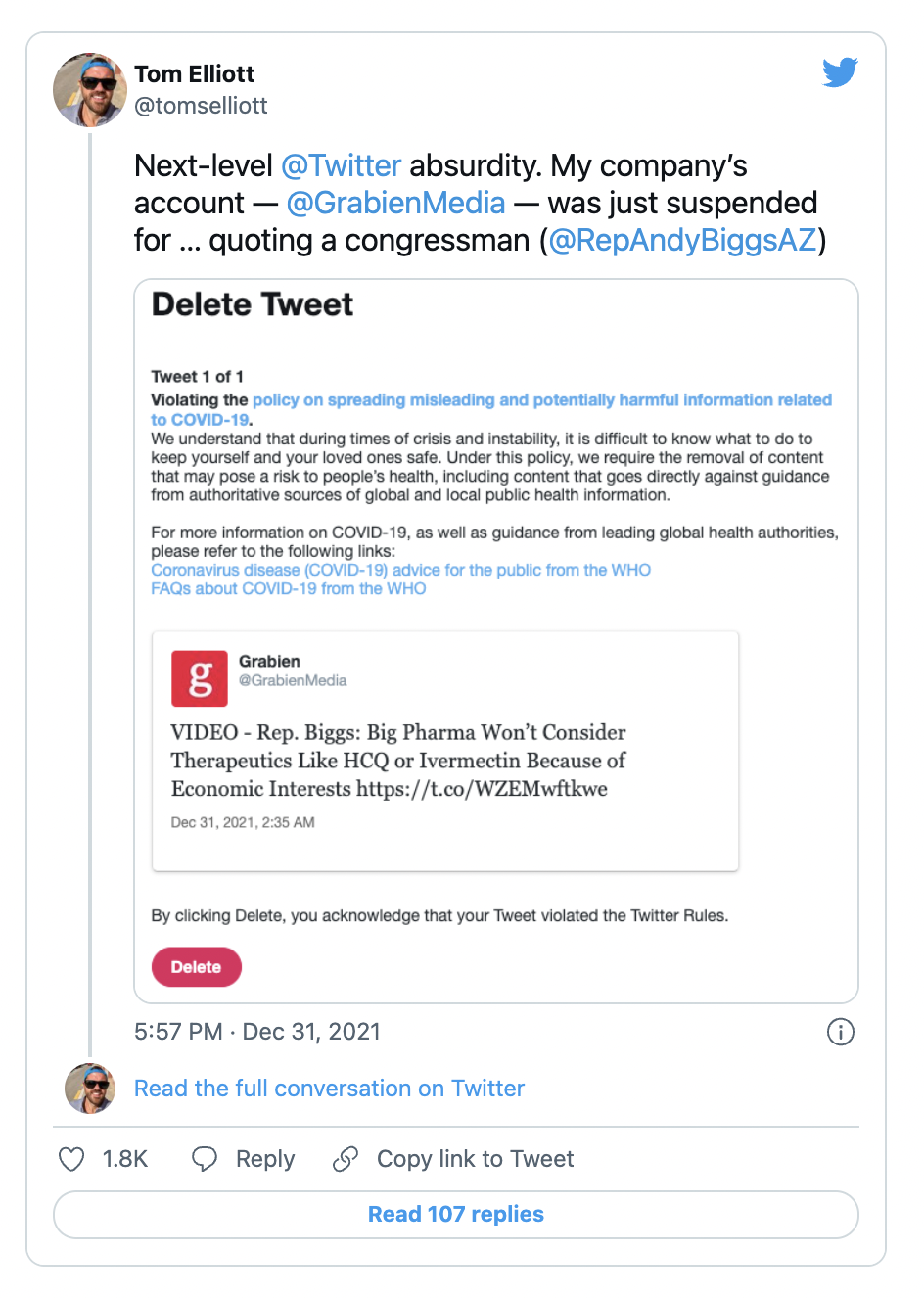 Twitter said that the account was suspended because the tweet violated "the policy on spreading misleading and potentially harmful information related to COVID-19."
Elliott described the suspension as absurd.
"Next-level Twitter absurdity. My company's account – @GrabienMedia – was just suspended … for quoting a congressman," he wrote.
"Obviously, in this case, quoting an elected leader on an issue that matters to everyone is important and newsworthy, regardless of whether you agree," Elliott wrote. "And I can't help but add that his basic point was once mainstream among progressives."
He added, "I've appealed, making this point. However I have no confidence in Twitter doing the right thing and acknowledging this tweet did not violate its terms & conditions."