A journalist was temporarily suspended by Twitter for posting a link to an article, and citing from it when he tweeted, "Vaccines are not safe for everyone. University refuses to let student attend unless she takes vaccine that could paralyze her."
The case concerns Brigham Young University Hawaii refusing to grant a medical exemption to the student who suffers from an auto-immune disease caused by her receiving a different vaccine in 2019, making her condition now potentially dangerous for getting the COVID one, according to doctors.
The story Greg Piper was sharing before getting suspended was published by the College Fix, and it would appear that Twitter's censorship algorithms are written such that they can be triggered by a statement about COVID vaccines not being safe for everyone – despite that being a pretty undisputed fact.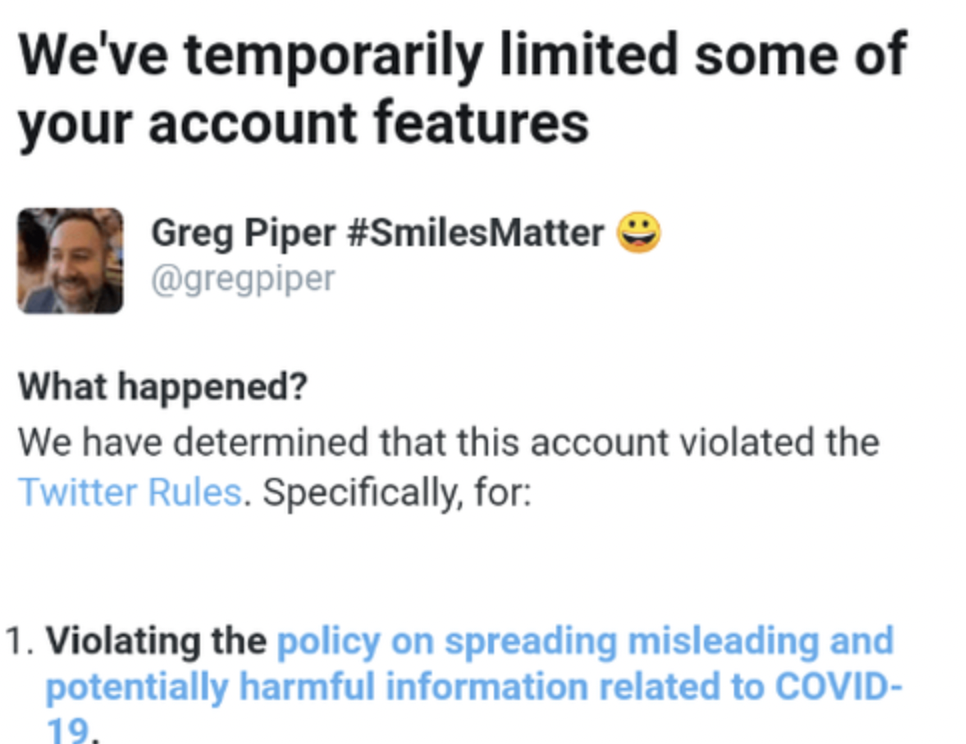 Reports note that the Center for Disease Control and Prevention (CDC) says much the same – there are persons who are unable to get the jab due to an existing medical condition, while all US states provide medical exemptions, and the same rule applies to any type of vaccine. The CDC even has a page on its website dedicated precisely to these scenarios.
But Piper's suspension was explained as him spreading misinformation on Twitter, and, handed down on August 3, was set to last 12 hours, during which he was unable to tweet, retweet, follow, or like. But Twitter doesn't mind punishing users for little apparent reason, and yet letting them benefit its bottom line by spending (or wasting) time on the platform – while banned, he was still allowed to "browse Twitter" and also DM with followers.
Some see the case as yet another example of Twitter assuming the role of a digital dictator who will not allow real debate to develop, and would rather use censorship to drive the message of its chosen worldview home.
Others, however, will see this case as yet more proof that automated moderation and censorship doesn't work, certainly not in a logical and fair manner – either thanks to bad programming, objective limitations of the machine learning that powers it – or by design.
If Twitter's recent history tells us anything it's that two things can be true at the same time.