John Solomon, the founder and CEO of Just The News was locked out of Twitter for sharing an article about Covid vaccines.
On December 27, Solon shared a link to an article titled: "Pfizer to continue distributing version of COVID-19 vaccine not fully approved by FDA." The article notes that according to some medical experts, both the EUA and fully approved Pfizer-BioNTech vaccines have the same ingredients.
However, the article also alleges that the FDA acknowledges that the two are "legally distinct," because of the more strict requirements for the Comirnaty vaccine, whose BLA (biologics license application) was approved.
The article references a recent legal challenge to the US Military's vaccine mandate, where a federal judge rules that the "FDA licensure does not retroactively apply to [eua] vials shipped before the BLA approval."
"It is outrageous and unfair that a story that is completely accurate and points out an important legal distinction between the two versions of vaccines gets blocked and my account suspended," Solomon told Just the News.
"The distinction was important enough for a federal judge to note. The story and my post weren't unsafe," he said. "The only threat is to the safety of the 1st Amendment afflicted by Twitter's wrongheaded decision."
The tweet resulted in a 12-hour suspension, because it violated the platform's policy on "spreading misleading and potentially harmful information" about COVID-19.
Twitter is warning users who click on the link that it "may be unsafe" and could cause "real-world harm."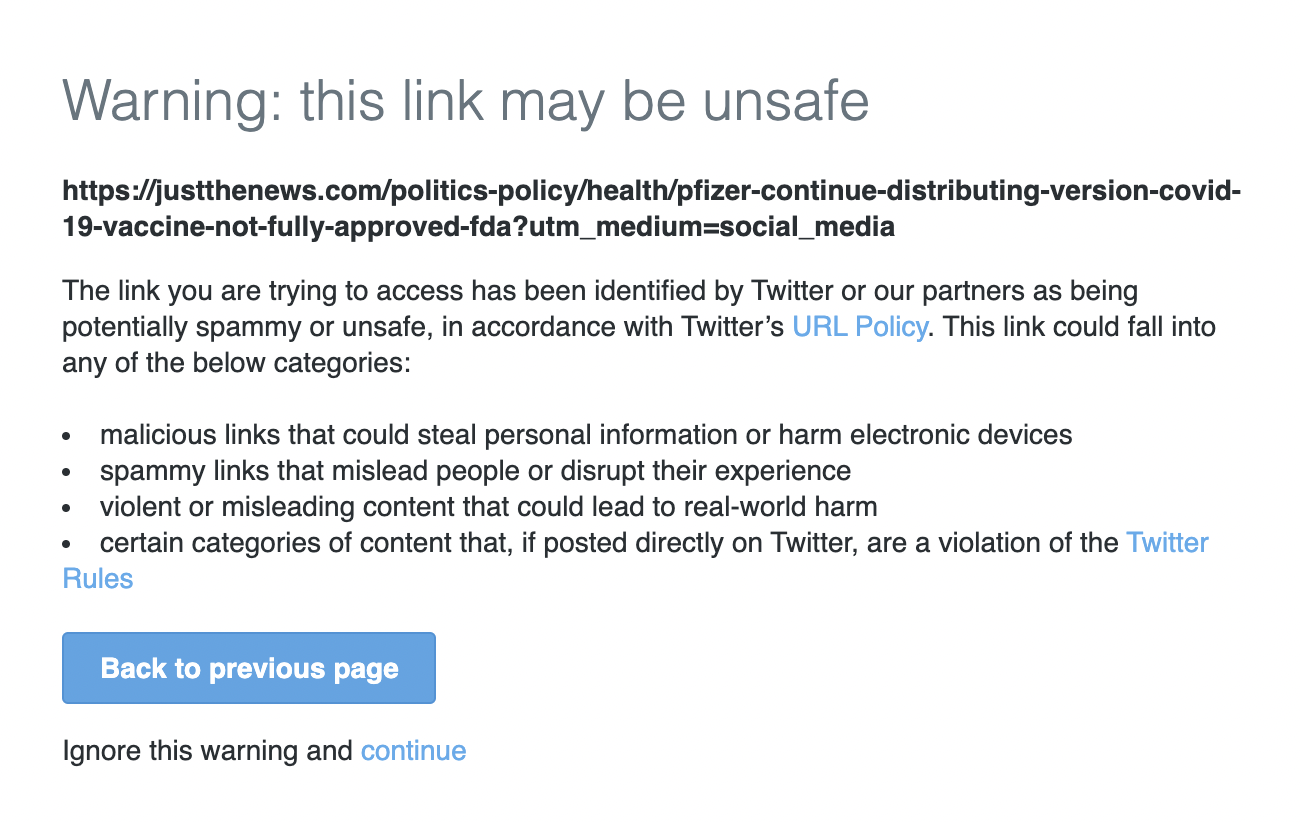 Steven Templeton, an immunologist at Indiana State University, was asked by Just The News to review the factualness of the article shared by Solomon.
After reviewing it he said: "I can see how Twitter might object to the title, but the article itself seems ok as far as I understand it. Seems like a legal issue if the two [vaccines] are only different in how they were labeled or when they were packaged."