Attorney Lin Wood and his FightBack legal fund have been permanently suspended from Twitter for violating its rules around "ban evasion."
According to BuzzFeed reporter Ryan Mac, Wood was initially given a 12-hour suspension after Twitter claimed that this tweet "invited violence."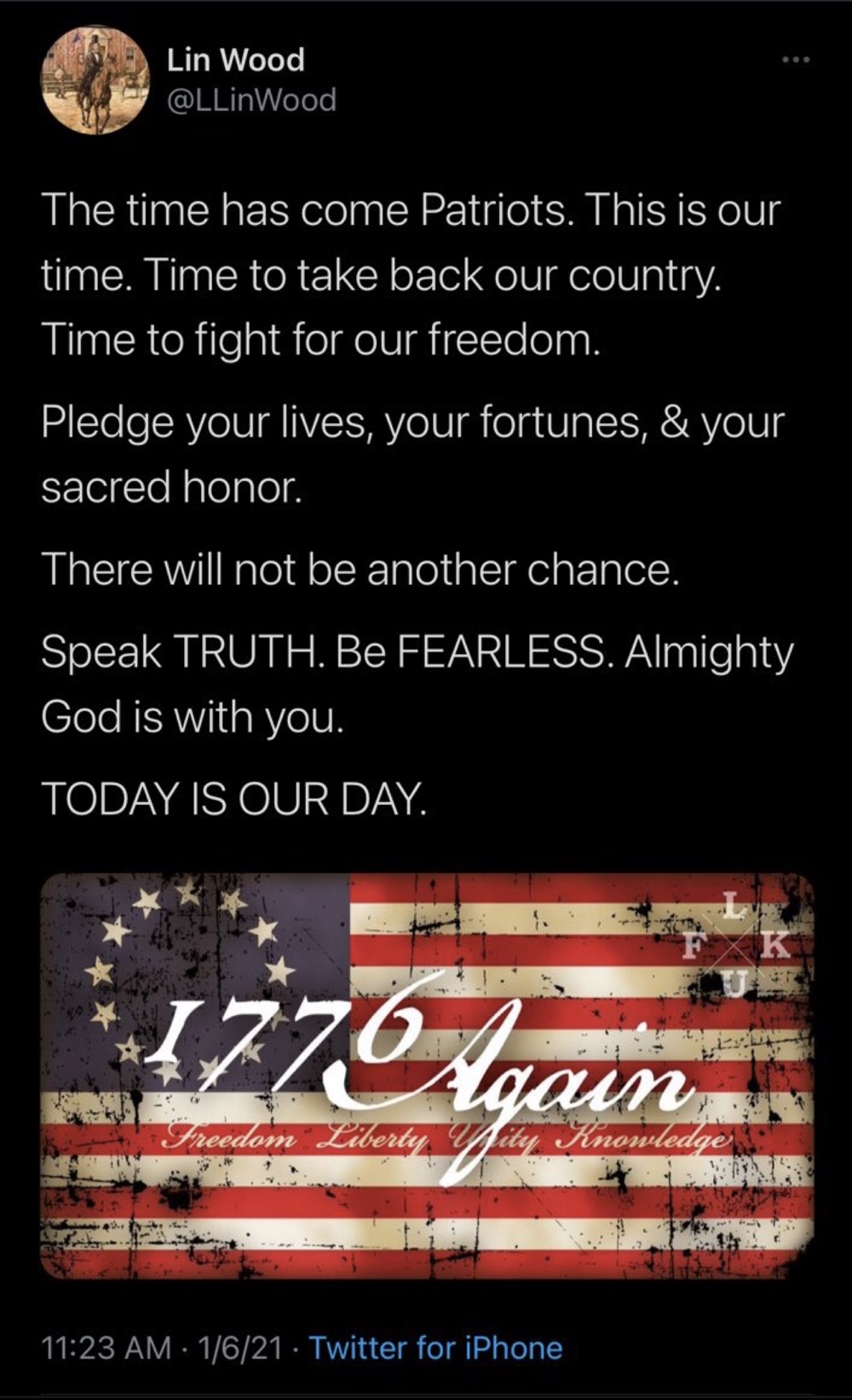 Wood then wrote in a Parler post that he would be posting on the Twitter account for his FightBack legal fund, @FightBackLaw, until his suspension is lifted.

According to Mac, Twitter then permanently suspended Wood and his FightBack legal fund account and claimed that by posting to this FightBack account while suspended, Wood had violated Twitter's rules on "ban evasion."
As a result of the suspension, Wood has lost the ability to reach the 1.2 million followers he had accumulated on his main account and more than 65,000 followers he had accumulated on his FightBack legal fund account.
In the months leading up to this permanent suspension, Twitter had deployed several other censorship tactics against Wood such as shadowbanning his account and temporarily locking Wood out of his account.
The suspension comes as Big Tech has stepped up its censorship in the wake of yesterday's protests in the US Capitol.
President Trump had his posts calling for protestors to go home peacefully censored and was then temporarily suspended by Facebook and Twitter. Facebook subsequently made its suspension of Trump indefinite.
Facebook has also introduced new measures that restrict posts related to the protests with one of the most drastic measures being a ban on all photos and videos from protestors at the Capitol.