Update – June 2, 2020: Twitter has restored Peter Lloyd's verification after being contacted for answers.
Twitter has removed journalist Peter Lloyd's verification badge after he criticized those who have been looting amid the protests and riots that have engulfed multiple cities in the US after the death of George Floyd.
Lloyd wrote that there was "no email, no explanation, no courtesy call or text" from Twitter to explain why he had lost his verification badge.
However, Lloyd speculated that it could be related to his recent tweets where he has condemned looters, argued that "not all cops are bad," and retweeted Tesla and SpaceX CEO Elon Musk's viral "take the red pill" tweet.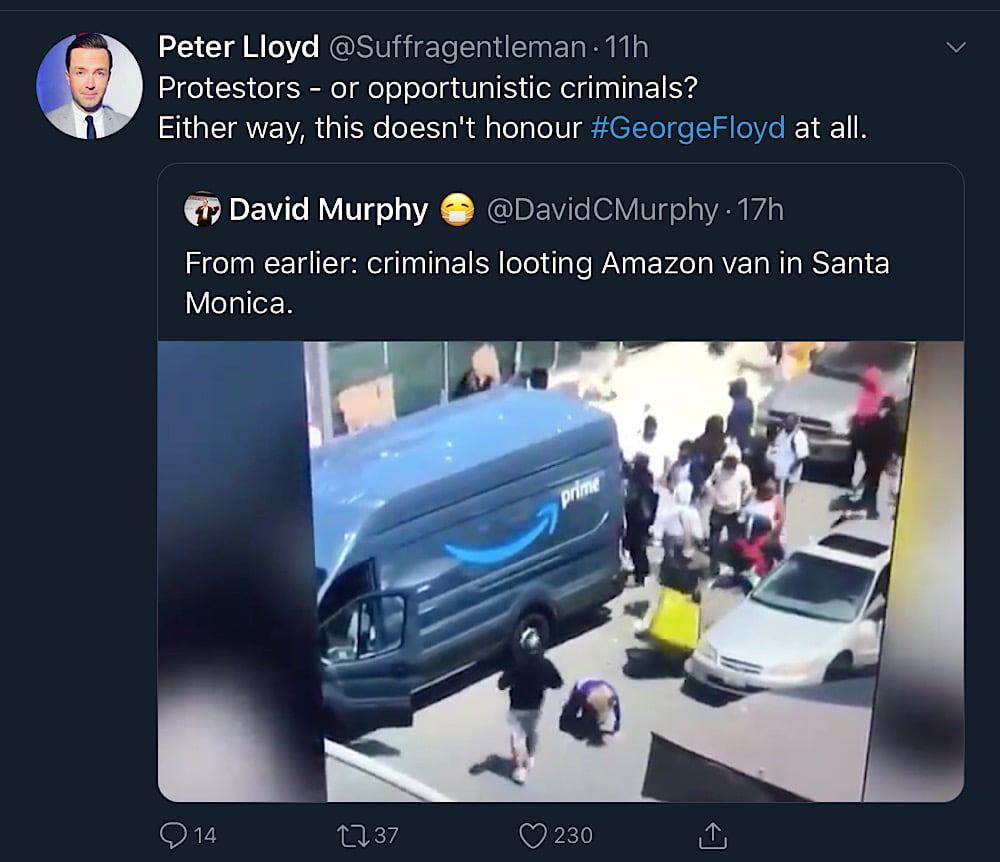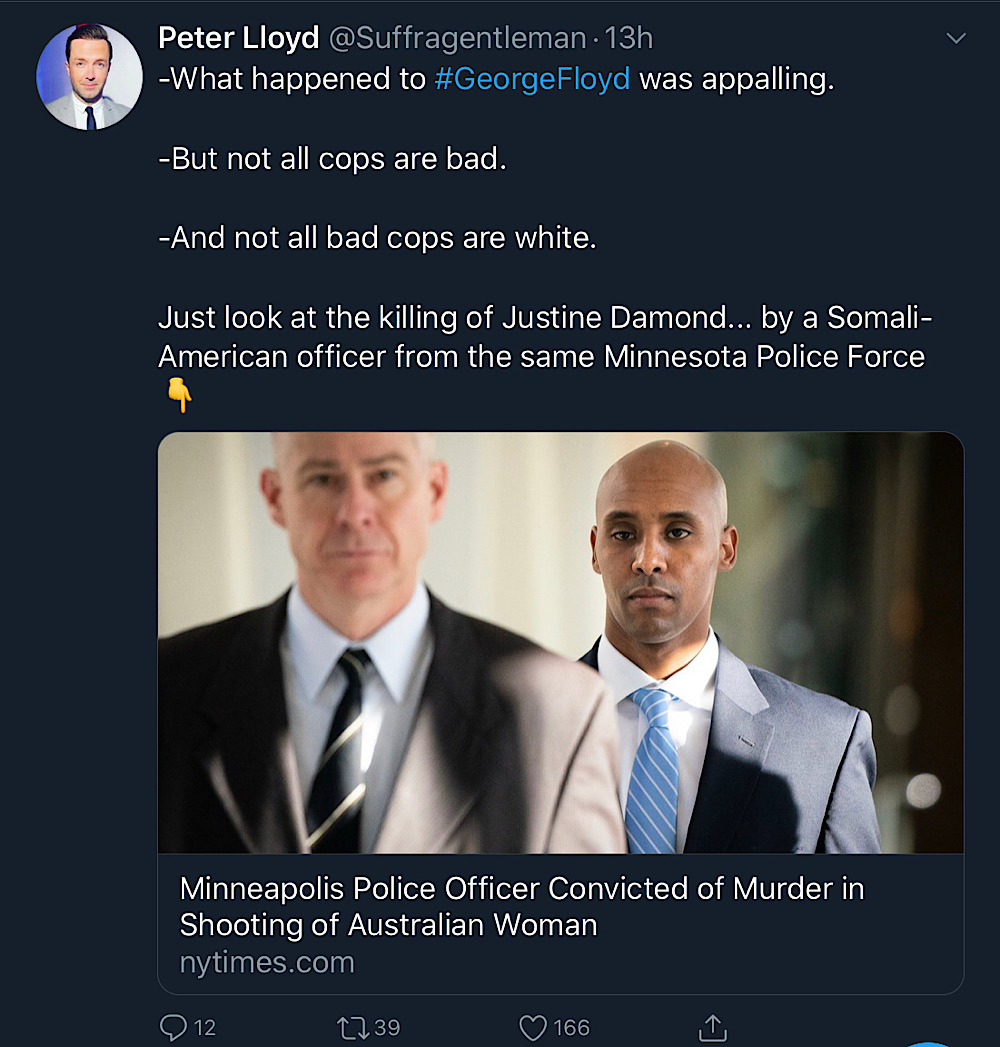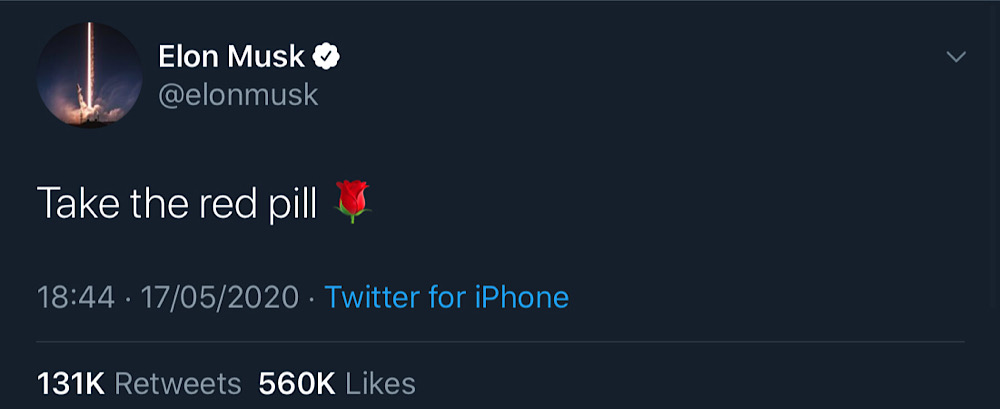 Specifically, Lloyd suggested that framing the looters as "opportunistic thieves," daring to tackle the perception of police violence, and tweeting out messages that "would leave even the toughest millennial triggered" could have contributed to his verification badge being removed.
The removal of Lloyd's verification badge comes just a few days after Twitter was accused of retaliating against journalist Rudy Takala and podcast host Josh Lekach by removing their verification badges.
Lloyd's suggestion that his verification badge was removed for ideological reasons also follows concerns that bias is seeping into the platform's content moderation decisions.
After Twitter censored one of President Trump's tweets last week, its CEO Jack Dorsey liked a tweet stating that described the platform's censorship as "speaking truth to power."
Twitter's Head of Site Integrity Yoel Roth, who is responsible for Twitter's fact-checking policies which have recently been used to editorialize one of Trump's tweets, was also revealed to have a history of anti-Trump tweets.