Although it initially announced that inserting itself and its opinions into the way people use the platform would be limited to the US election, Twitter's intrusive behavior continues even weeks after.
It started with adding labels that could declare content coming from US politicians as "misleading," and this soon turned out to be mostly about Donald Trump and curbing his ability to effectively communicate using the social network.
Ahead of the vote, if a user wanted to retweet such messages, they would see warnings that this was, according to Twitter, "misleading information."
Now the trend continues with the same type of flagging being applied when a user attempts to like such a tweet.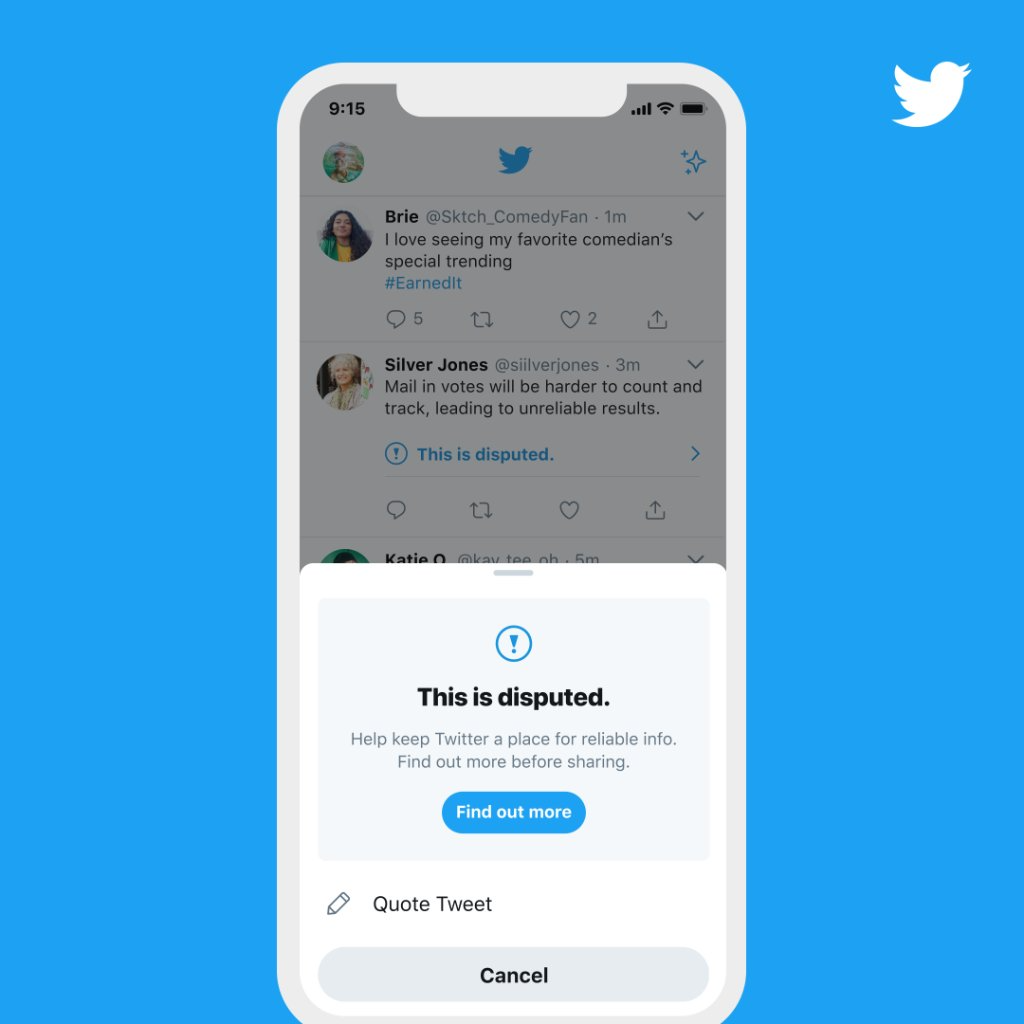 The purpose of placing all these obstacles in the way information is published and shared on the platform is to control it, and Twitter says that has been successful: quote tweets of information that the company has determined to be "disputed" (by whom?) or flat-out untrue, have decreased 29 percent since the new system was put in place several months ago.
Twitter is clearly not afraid to sacrifice usability of its platform in purely user interface-friendliness terms; not to mention cementing its position as to heavily editorialize content and steer users in a particular direction.
In a blog post published before the election, explaining how Twitter intends to achieve it the company revealed that it sees itself as having "a critical role to play" in this political process.
A series of remarks made in that write-up suggest that Twitter doesn't see its users as capable of making their own decisions, instead providing them with instructions ("encouragement") such as, quote tweet and add your own comments instead of retweeting. If you don't care to do that and go for retweets, Twitter said you will still be "brought to the quote tweet composer" where you'll be "encouraged" some more to do what Twitter wants you to do, rather than what your intent had been.
This is just one example of what now appears to be the company's long-term policy, solidified with the latest move to warn users before they like flagged tweets.