Karoline Leavitt, the communications director for GOP Rep. Elise Stefanik, had her Twitter account randomly suspended out of the blue this Wednesday, only to be restored the next day.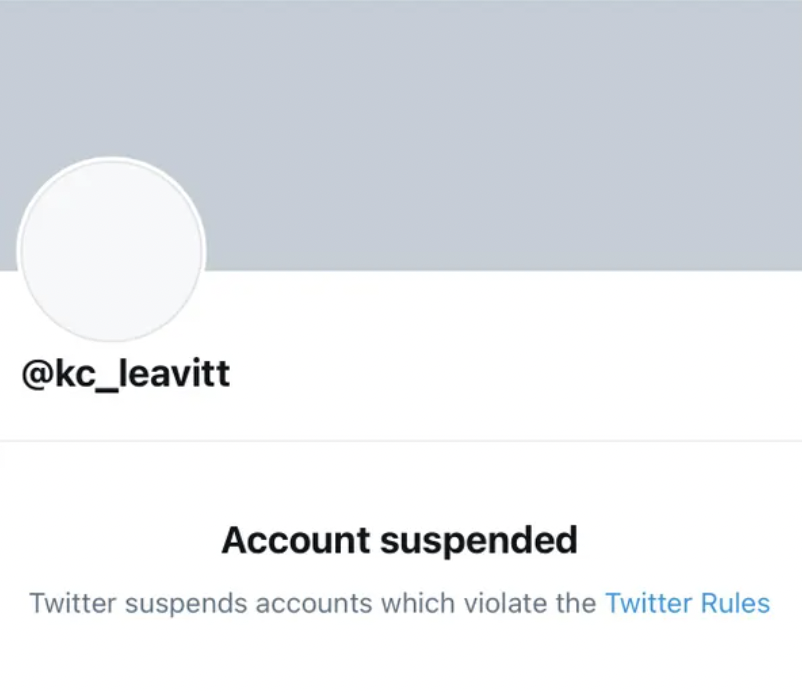 Leavitt said that Twitter did not offer her any explanation as to why her account was suspended and restored. A spokesperson of the social media platform, however, told Reclaim The Net that the suspension was an "error."
"This has been reversed, and the account has been reinstated. The account's followers will take 24-48 hours to fully restore," the spokesperson said.
Leavitt, while speculating on the reasons for such a suspension, said that hitting follow on a number of accounts that belong to conservative figures at large may have triggered the suspension. It is worth noting that Leavitt had worked at The White House when Donald Trump was President.
"The only reason I can think that Twitter would have suspended me is that I followed several Republican members of Congress and GOP activists at once last night, and within minutes, my account had been suspended," she said.
Most of the posts that she made on her Twitter handle before suspension were all related to amplifying Stefanik's efforts to replace Liz Cheney as House Republican Conference chair.
Leavitt also suspects that she may have been under fire for tweeting about Trump's new communication platform – "From the Desk of Donald J. Trump."
"Maybe because I'm sharing former President Trump's website and tweeted out the official link?" she said.
Talking about how she was a spokesperson for an official member of Congress, Leavitt said that her access to Twitter and similar social networks was crucial, and Twitter suspending her for "no rhyme and reason is insane."
Stefanik, tweeting about Twitter's out-of-the-blue suspension of her communications director's account, said that the platform was an "unconstitutional overreach" that was suppressing freedom of speech. She said that the Republicans were "united" in fighting the Big Tech and that "Millions of Americans" wouldn't be silenced.