Twitter Files from January 8, 2021, the day former President Trump was banned from Twitter, show Twitter's safety team admitting that Trump's final tweets didn't violate the rules before other staff reframed them as "coded incitement to further violence" and then used this far-reaching phrase to justify banning him from the platform.
Twitter publicly cited two tweets to justify its Trump ban — a tweet thanking the 75 million Americans who voted for him and a tweet announcing that he would not be attending the January 20, 2021 Inauguration of Joe Biden.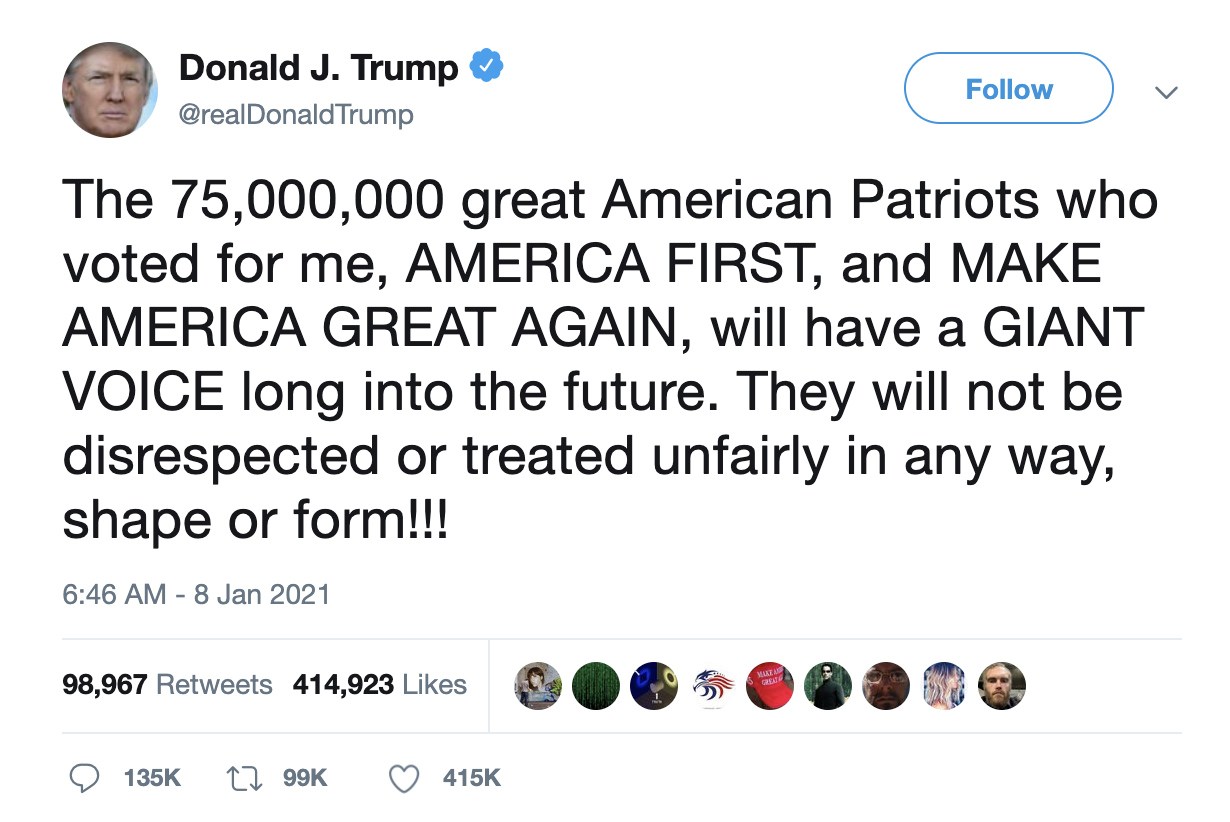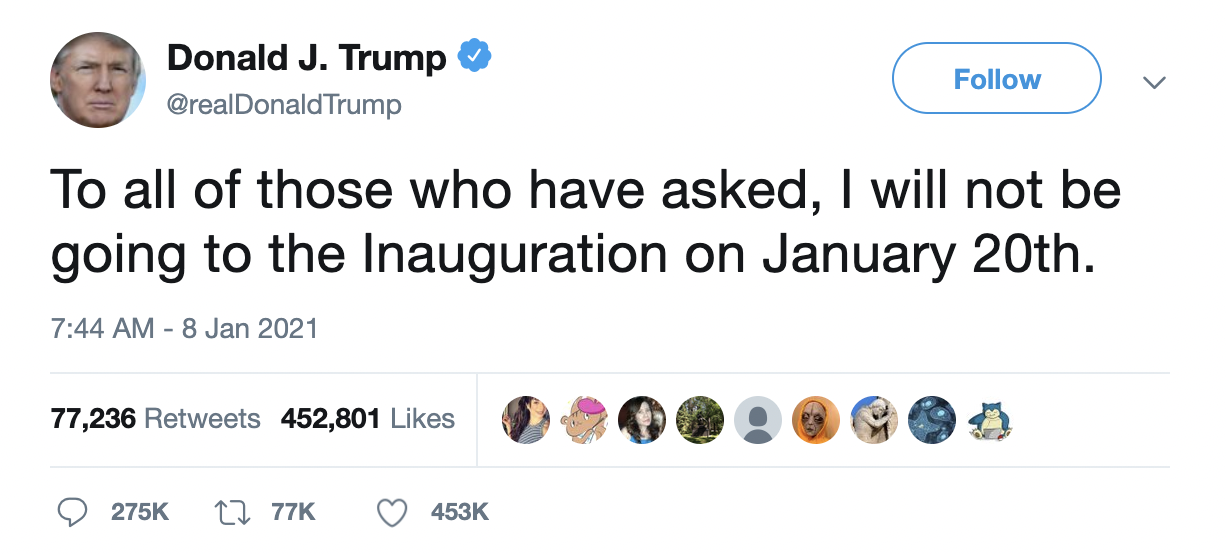 Twitter claimed that the two tweets violated the platform's "Glorification of Violence" policy.
But the fifth batch of Twitter Files, which were released by journalist Bari Weiss, show Twitter employees, many of whom were pushing for Trump to be banned, admitting that the first tweet wasn't violative, hours before he was banned from the platform.
"I think we'd have a hard time saying this is incitement," one employee wrote.
"Don't see the incitement angle here," another staffer said.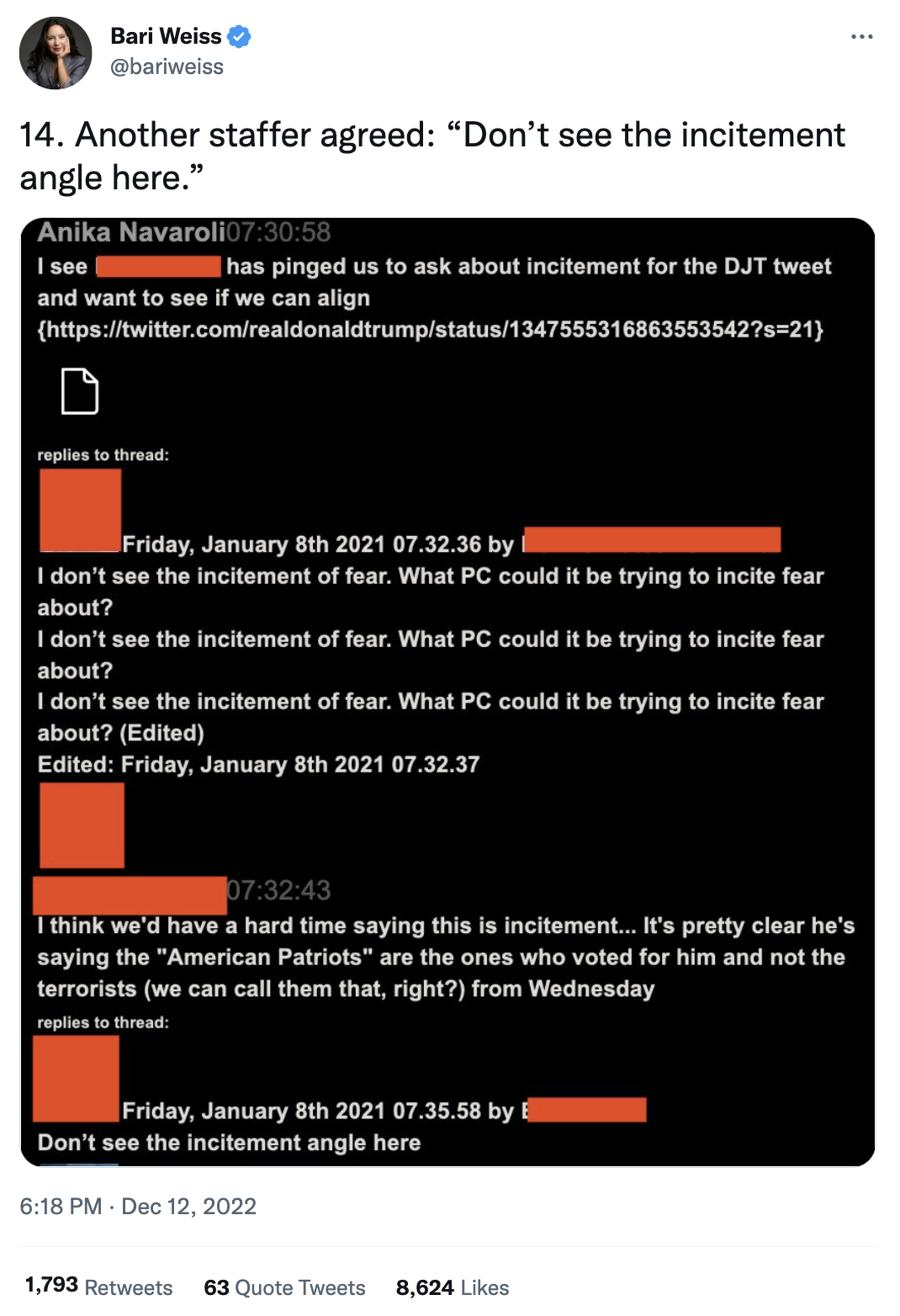 Twitter policy official Anika Navaroli agreed that she also was "not seeing clear or coded incitement in the DJT tweet."
Navaroli added: "I'll respond in the elections channel and say that our team has assessed and found no vios [violations] for the DJT one."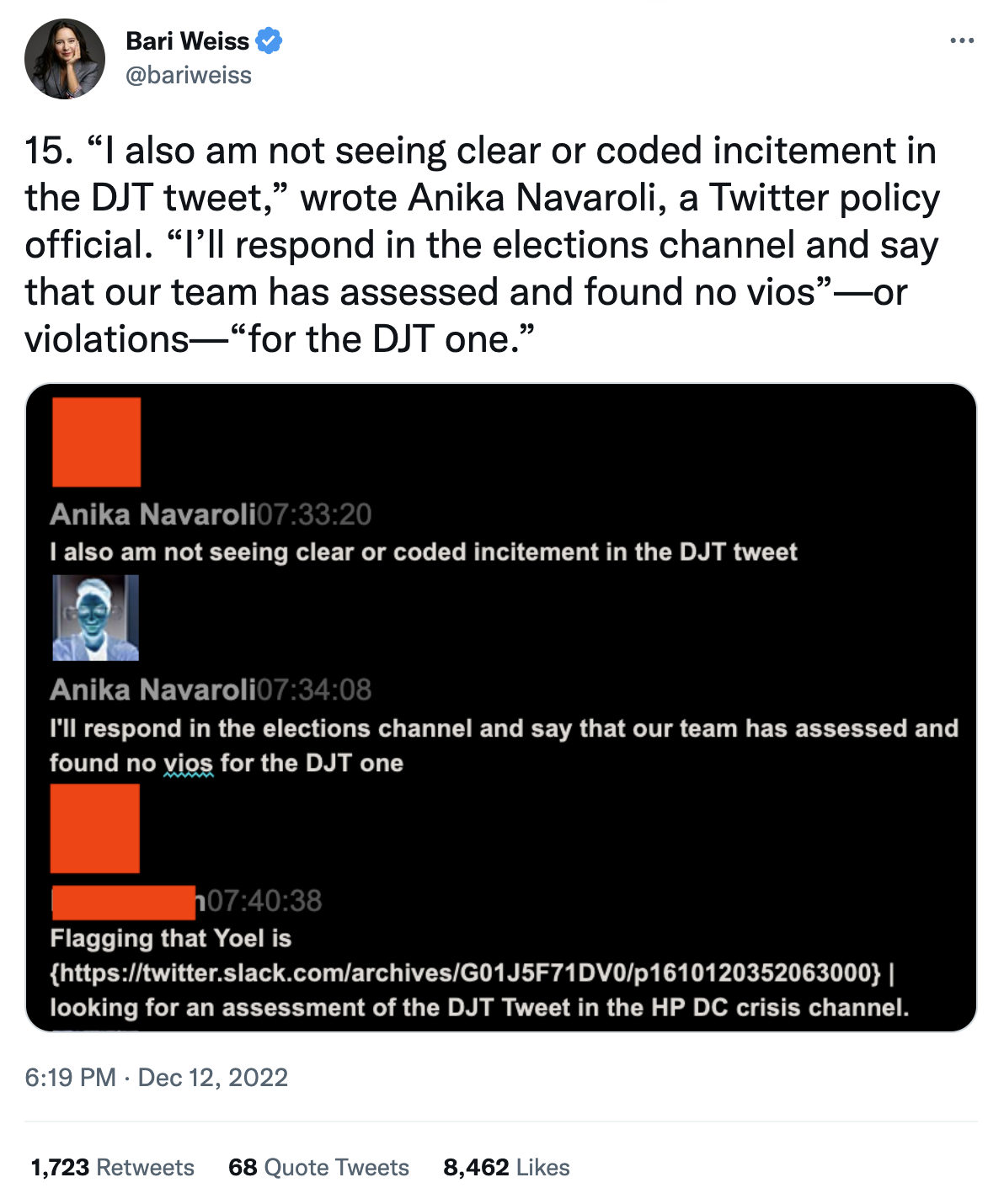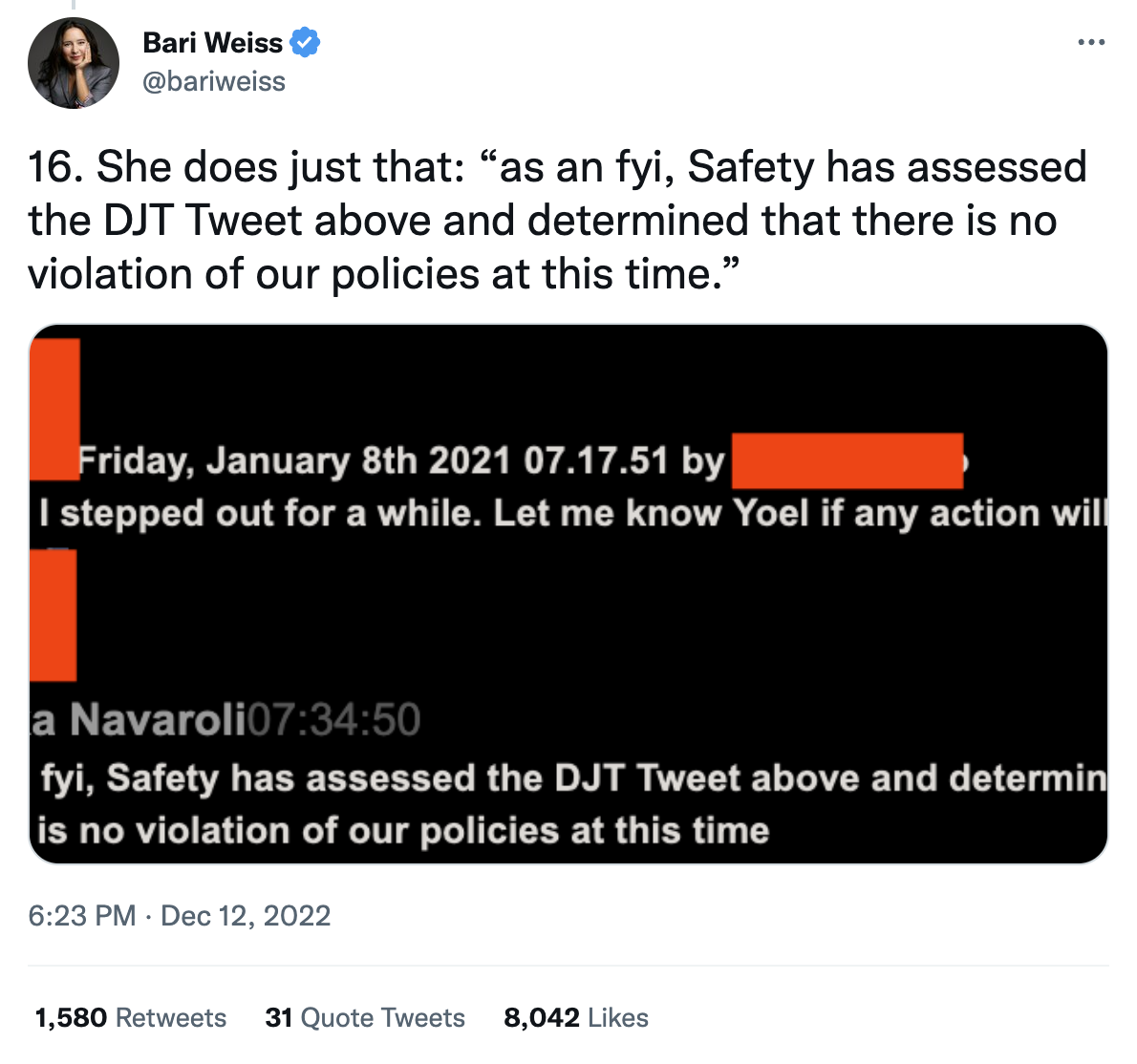 Interestingly, Navaroli would later testify to the January 6 committee: "For months I had been begging and anticipating and attempting to raise the reality that if nothing—if we made no intervention into what I saw occurring, people were going to die."
The internal conversations around the second tweet were similar with Twitter's safety team stating: "It's a clear no vio."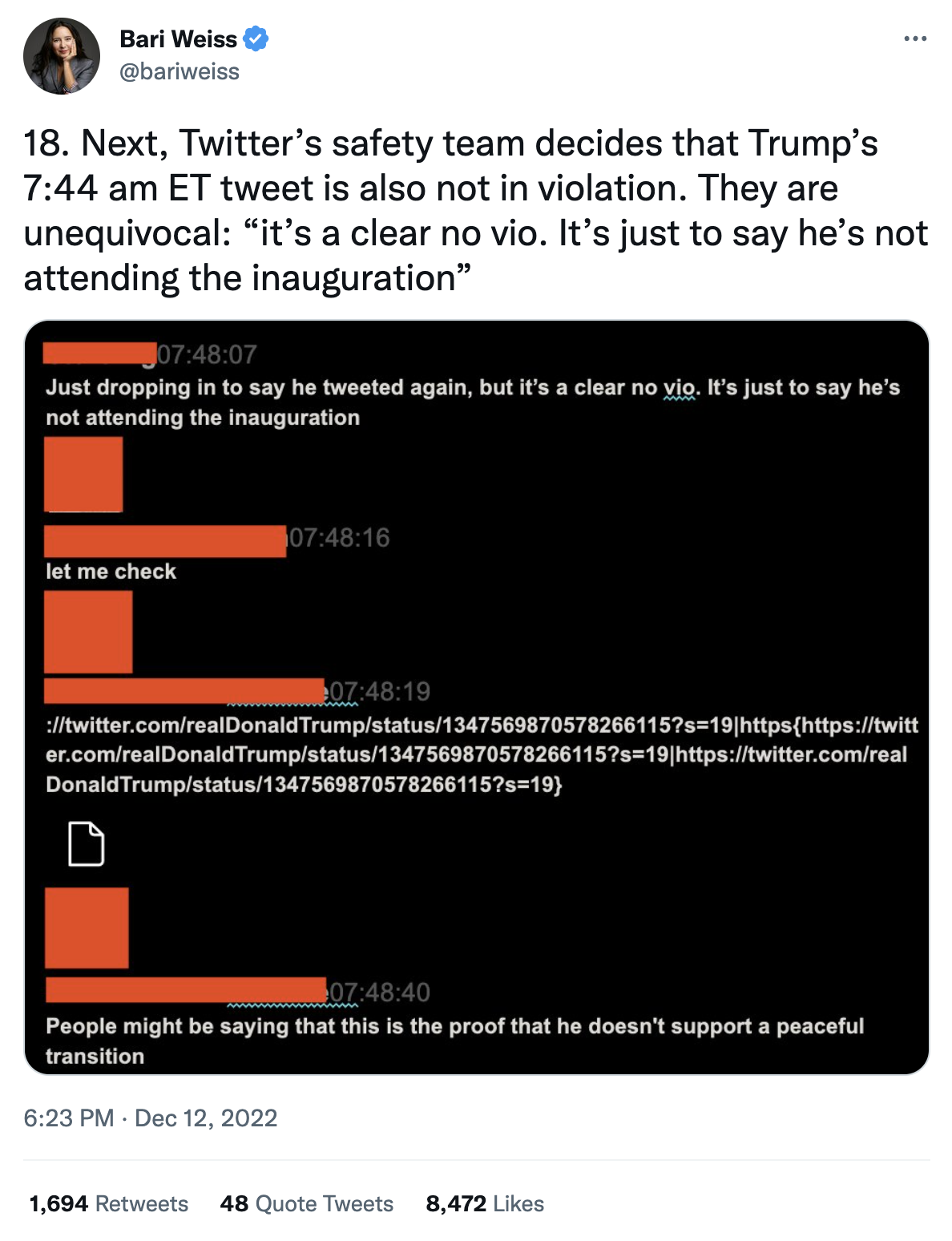 But less than 90 minutes after Twitter staff had decided the tweets didn't break the rules, Gadde stepped in and questioned whether the tweets were "coded incitement to further violence."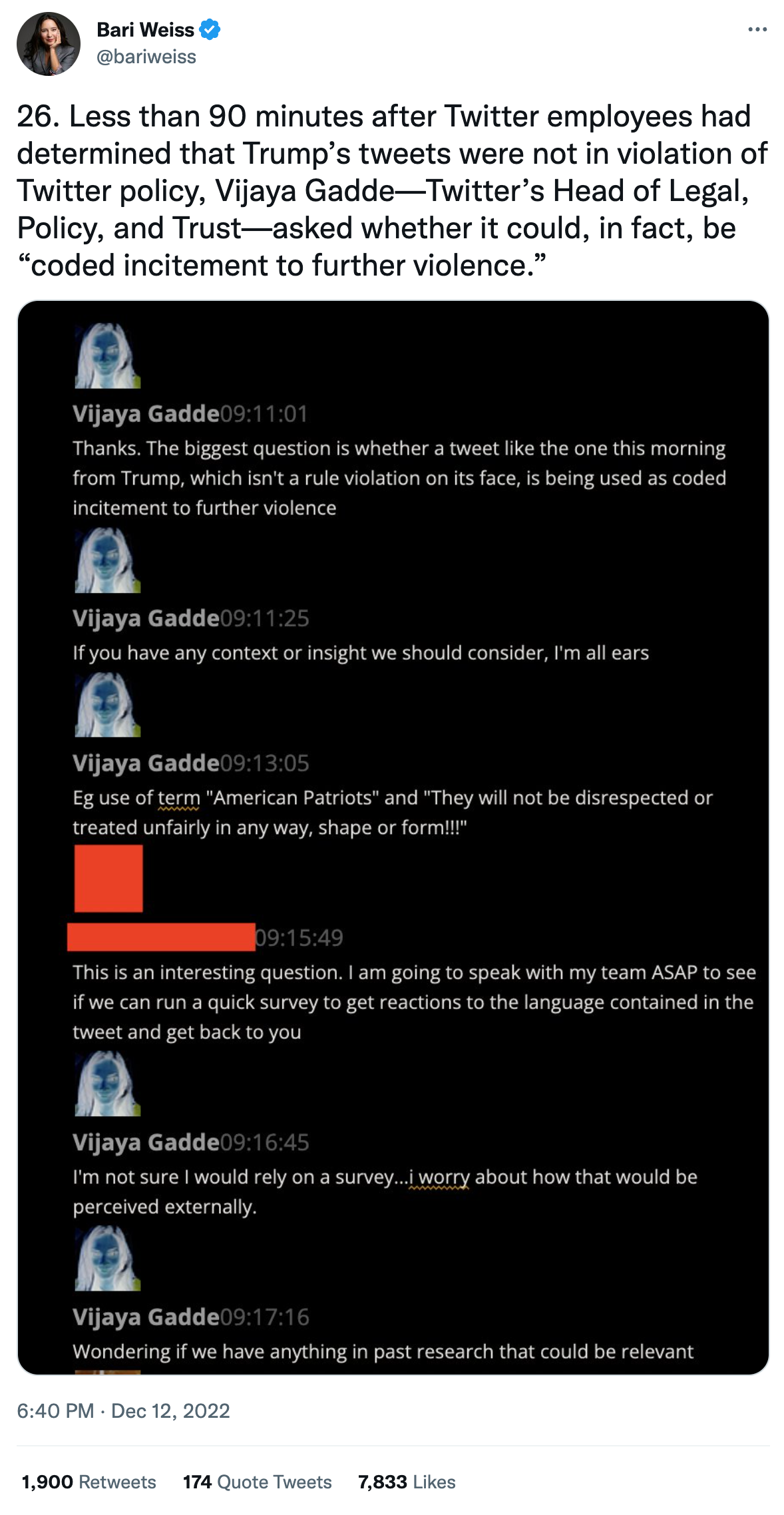 Once Gadde stepped in, Twitter employees started finding new ways to frame the tweets as violating the rules.
Twitter's "scaled enforcement team" suggested that the first Trump tweet could have violated Twitter's Glorification of Violence policy if Twitter staff considered "'American Patriots' to refer to the [January 6] rioters."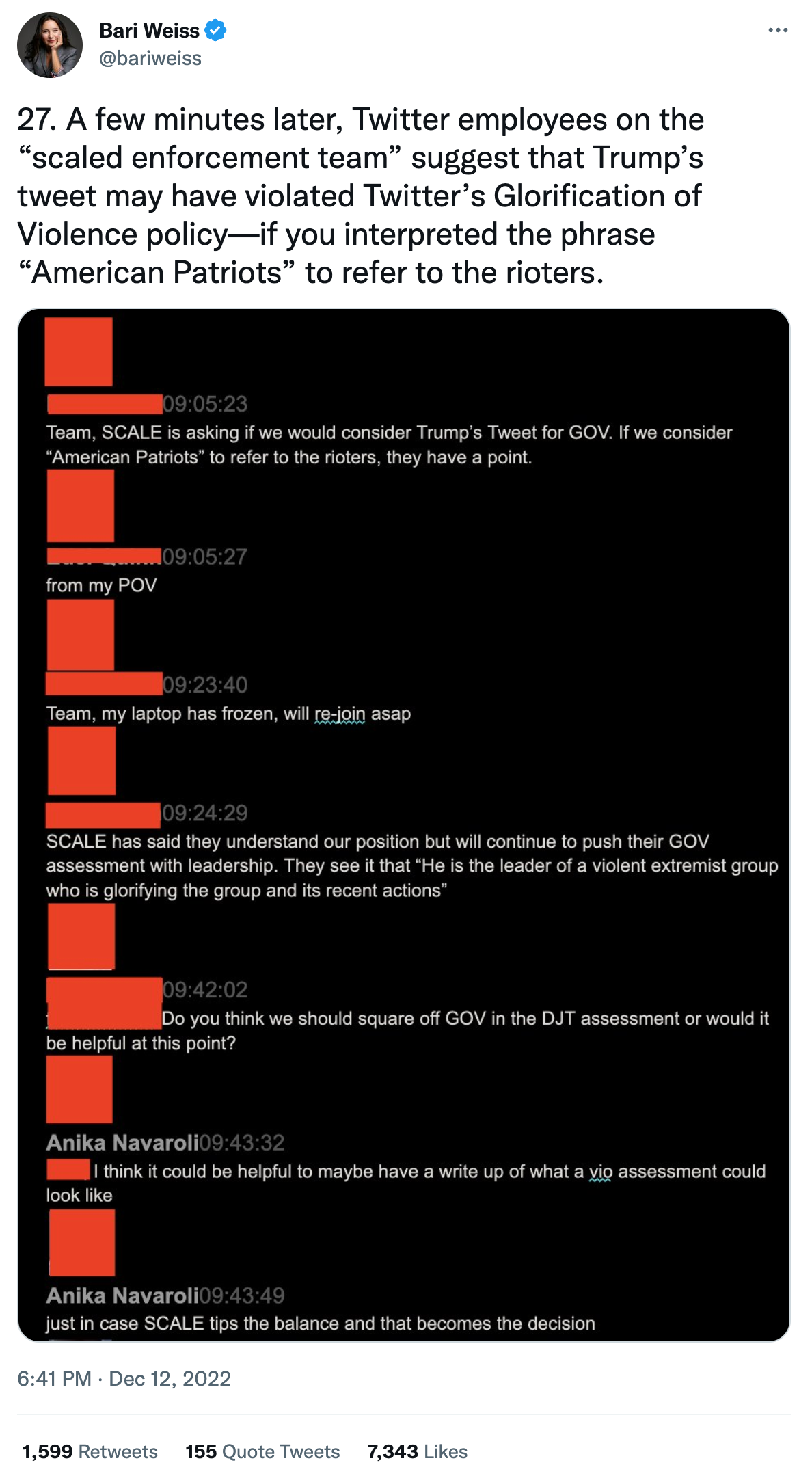 Members of this team also came to "view him as the leader of a terrorist group responsible for violence/deaths comparable to Christchurch shooter or Hitler and on that basis and on the totality of his Tweets, he should be de-platformed."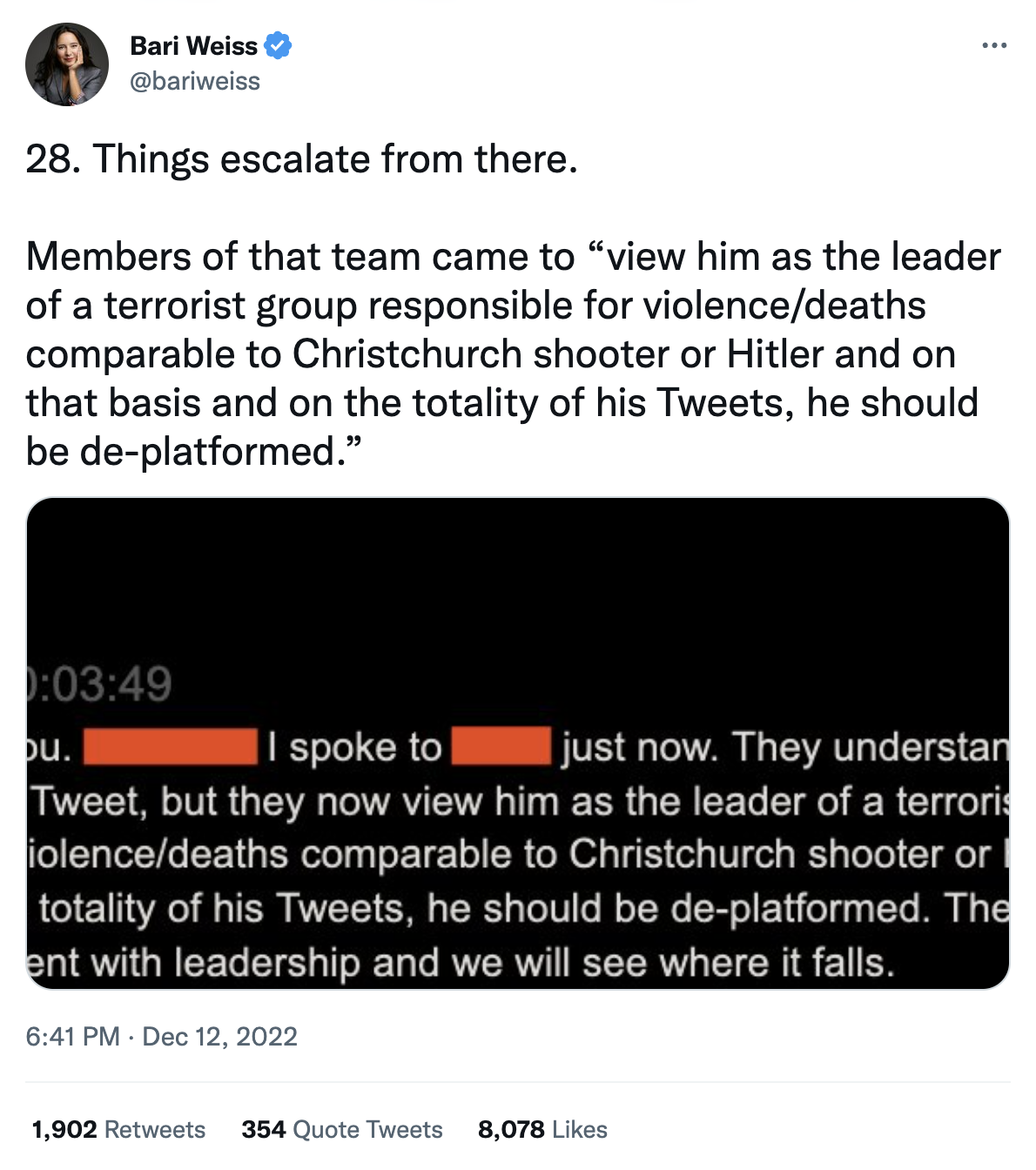 Two hours later, Twitter executives held a 30-minute all-staff meeting. Gadde and then-CEO Jack Dorsey answered questions about why Trump hadn't been banned and the answers reportedly made some employees even angrier.
After the meeting, then-Head of Safety Yoel Roth posted that: "Multiple tweeps [Twitter employees] have quoted the Banality of Evil suggesting that people implementing our policies are like Nazis following orders."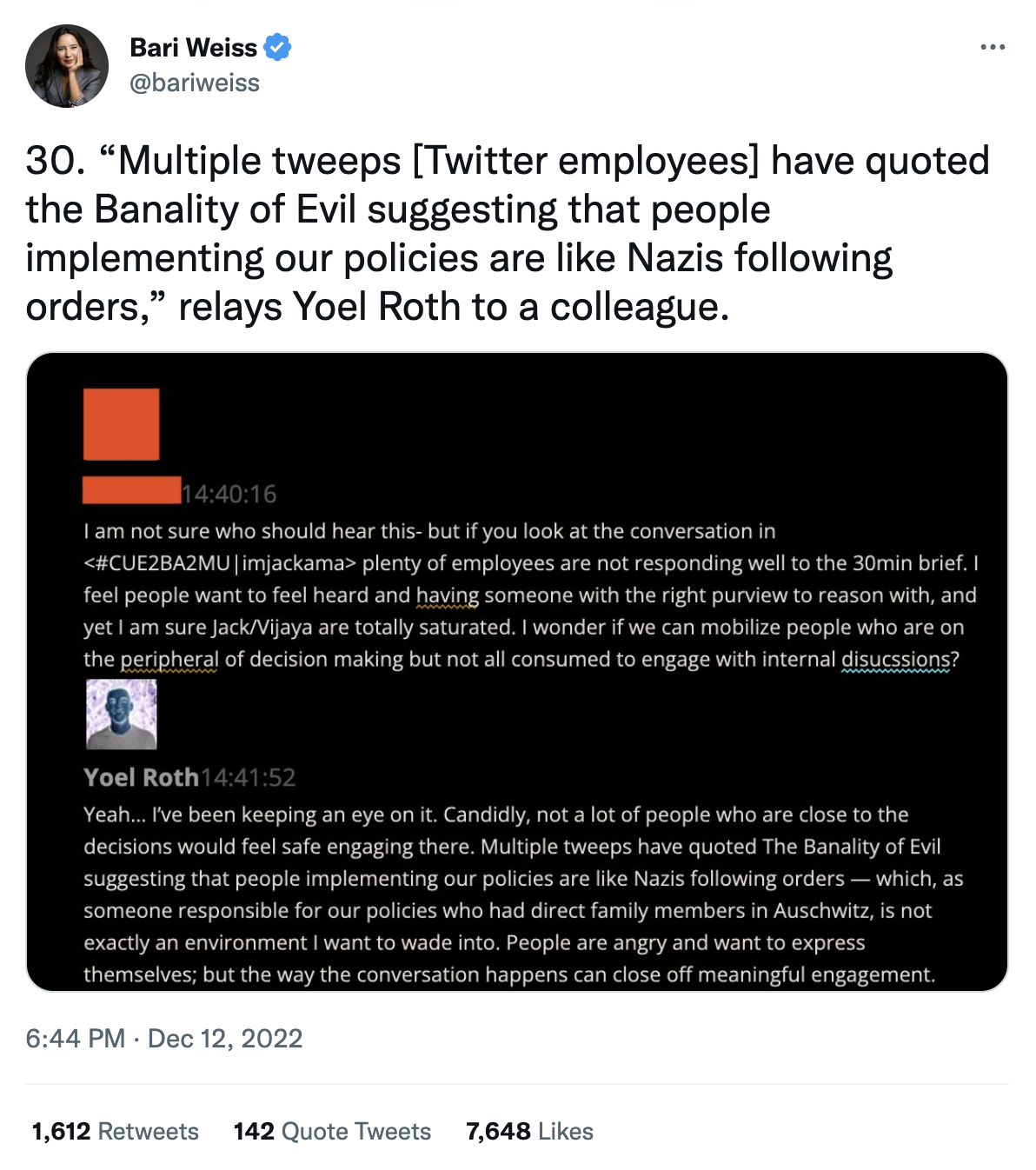 And around an hour later, Twitter took the unprecedented step of banning a sitting US President from a Big Tech platform.