What many would describe as Twitter's pointedly political censorship in favor of one side continues in the US in a baffling and unabated fashion.
US Congress has started its partisan, Democrat hearings taking place in several committees in order to get to the bottom of the January 6 unrest in Washington DC.
But according to reports, the US authorities seem to solicit the needed help of a private social media company like Twitter – otherwise, that help may have been volunteered, to "streamline" and bolster the process in one direction.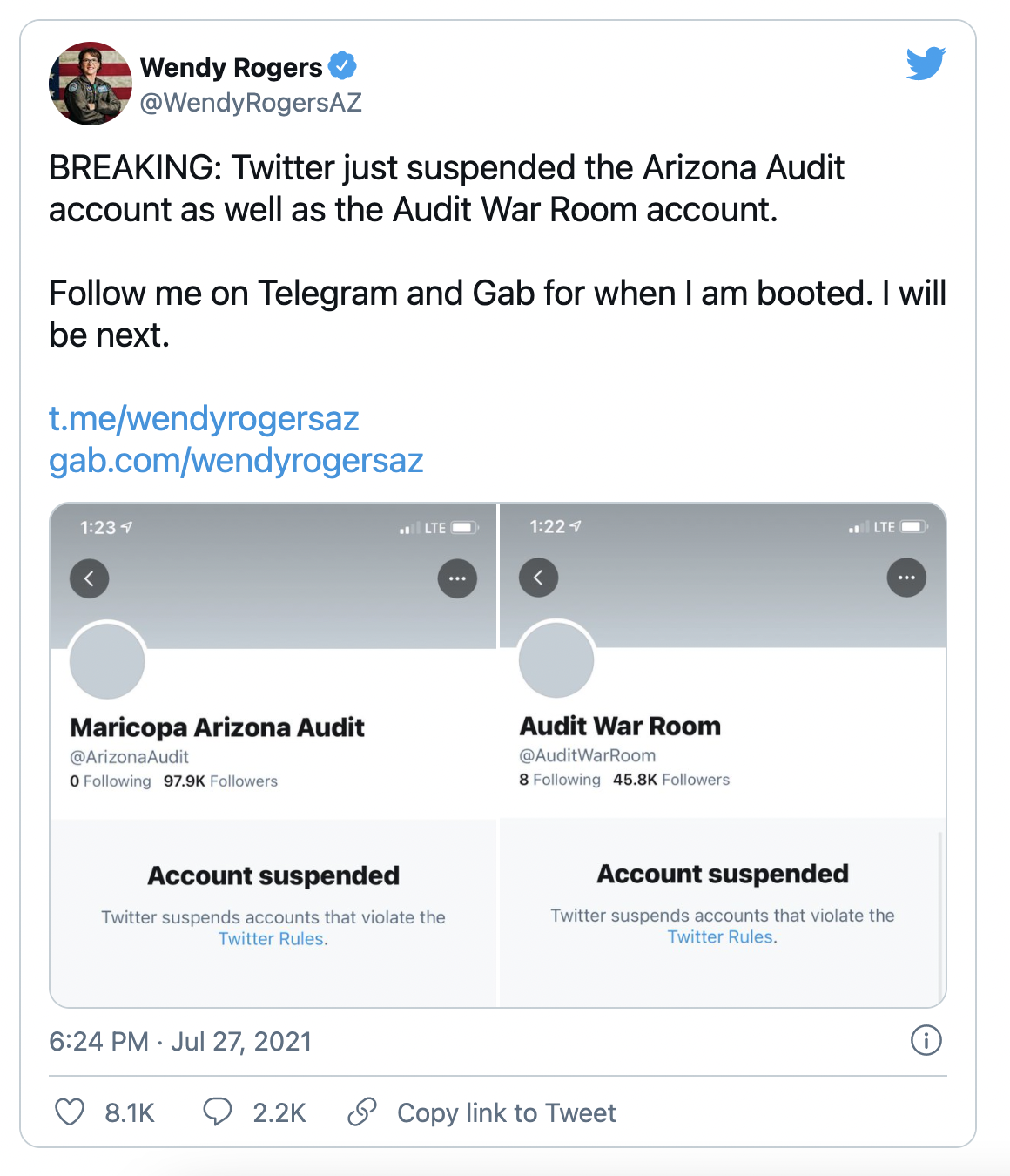 Namely, independent media outlets are saying that just as the Democrats started considering the January events (sparked by the belief that the November US election may have been rigged) – Twitter synchronized its activities by silencing the voices of those US states who used their accounts on the platform to focus on ballot audits.
These are Arizona, Georgia, Nevada, Pennsylvania, and Wisconsin.
The "uncanny" case of Congressional activity on these issues and the bans meted out by Twitter was not something the company was willing to disclose when queried by Breitbart.
It didn't seem to have helped the cause of the five state's longevity on Twitter that the Wisconsin Assembly's election committee recently publicly announced a "comprehensive, forensic examination" of ballots.
It seems to be a game of "what's good for the goose, is good for the gander" – if Democrats continue to insist that the January riots were an actual master-minded attempt at insurgency, rather than a moment of heightened political frustration ran awry – the Republicans will continue to challenge the election results.
But Florida is also once again at the forefront of carrying the Republican torch, where Congressman Anthony Sabatini not only wanted ballots to be counted in five of the states biggest counties – but also warned that 2020 (apparently not 2016) saw the lowest on record confidence in US election integrity.
Then there was Arizona state senator Wendy Rogers who seemed to try to cut through the fog of partisan warfare, to, while posting on Twitter, acknowledge the bigger picture – that Twitter may soon ban her.
And Rogers had the good sense to encourage her supporters to follow her suit, and her posts, on alternative platforms, like Gab and Telegram.