Joey Saladino, host of The Raging Patriot podcast, has been permanently suspended from Twitter after he was accused of violating its policies around "platform manipulation and spam."
Saladino's account (@JoeySalads) had over 263,000 followers when it was suspended and his is the latest of several popular Twitter accounts be removed from the platform this year.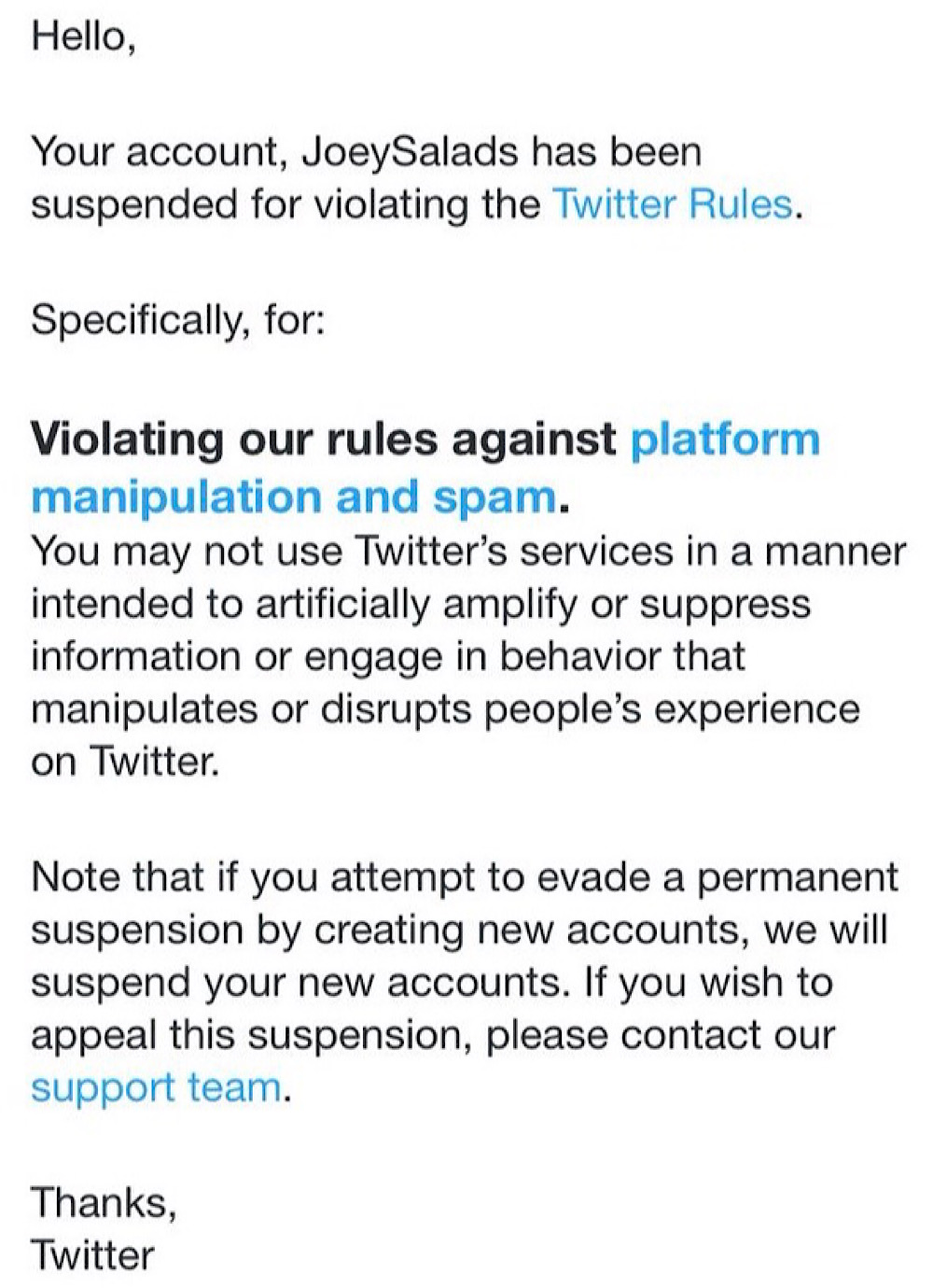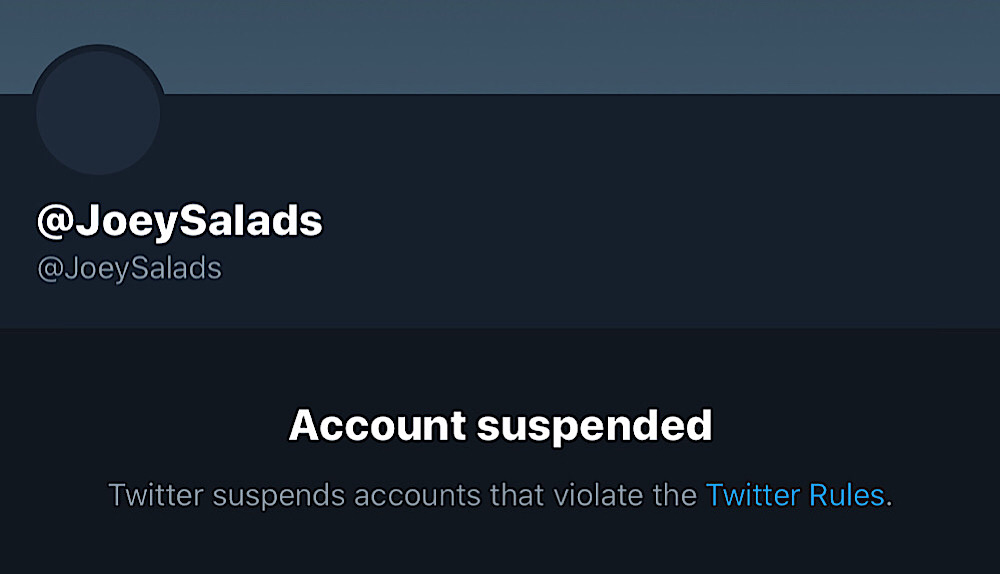 Saladino said he was getting over 200 million impressions on his tweets each month and he was also gaining over 40,000 followers per month before the suspension, according to Social Blade.
He added that he was relying on Twitter for his growth and pushing his Twitter followers to his podcast – but because of the suspension, he won't be able to grow anymore.
"Let's hope I can get my account back," Saladino said. "I'm trying to reach out to some people to see if we can get this fixed, hopefully. If not, then I guess I'll have to go through with a lawsuit because I wouldn't really have much of a choice."
Saladino also discussed the impact the ban has had on his future political aspirations:
"I was wanting to build my Twitter up, my social medias up over the next few years, run for office again with millions of political followers. I was on the track for that. Can't do that anymore."
https://youtu.be/1rCR-xMuyfU
Several Twitter users suggested that Saladino's account was suspended because he would often reply to large Twitter accounts multiple times a day with messages promoting his podcast or encouraging users to sign up for his text messaging list.
Saladino said that he had been using "reply plug tweets" for the last four months where he would reply on popular popular tweets and ask people to follow him and subscribe to his podcast.
However, he said when these tweets were reported in the past, Twitter had told him they did not violate the terms of service.
"I was banned for breaking Terms of Service that they specifically told me that I was not breaking," Saladino said.