The Twitter account for Ye, the rapper and musician formerly known as Kanye West, was suspended by Twitter in the early hours of Friday morning.
Twitter CEO Elon Musk said that Ye would be suspended after a post he made on Thursday night that showed an image of a swastika inside the Star of David. Twitter first deleted the image as a violation of its rules.
Musk tweeted that the suspension was "for incitement to violence." Ye's account @Kanye West shows "Account Suspended," – however, the length of the suspension and whether Musk will reinstate the account is yet to be known.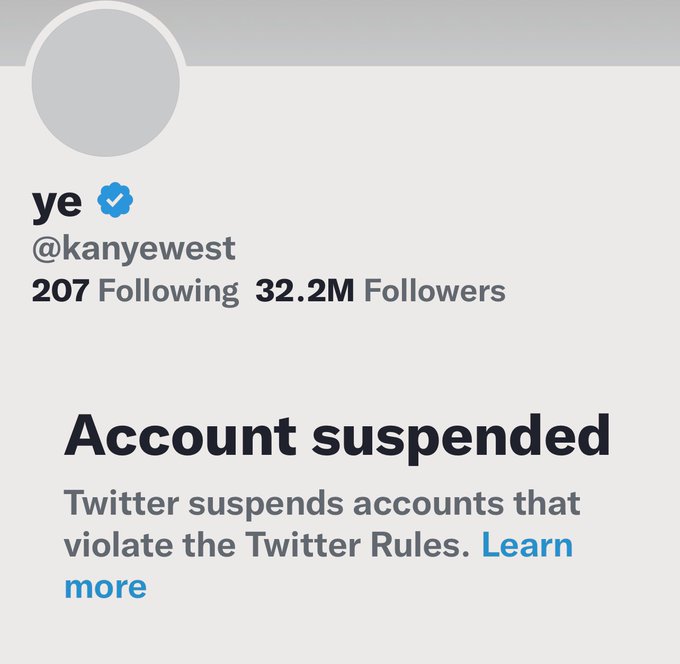 Musk has, in the past, expressed the idea that accounts shouldn't be permanently banned and that all suspensions should be temporary. However, Twitter's terms have changed little since Musk took over from previous CEO Parag Agrawal.
Ye's suspension arrived about a month after Musk, who has previously described himself as a "free speech absolutist," took over Twitter.
Musk said, in a reply to another user: "I tried my best. Despite that, he again violated our rule against incitement to violence. Account will be suspended."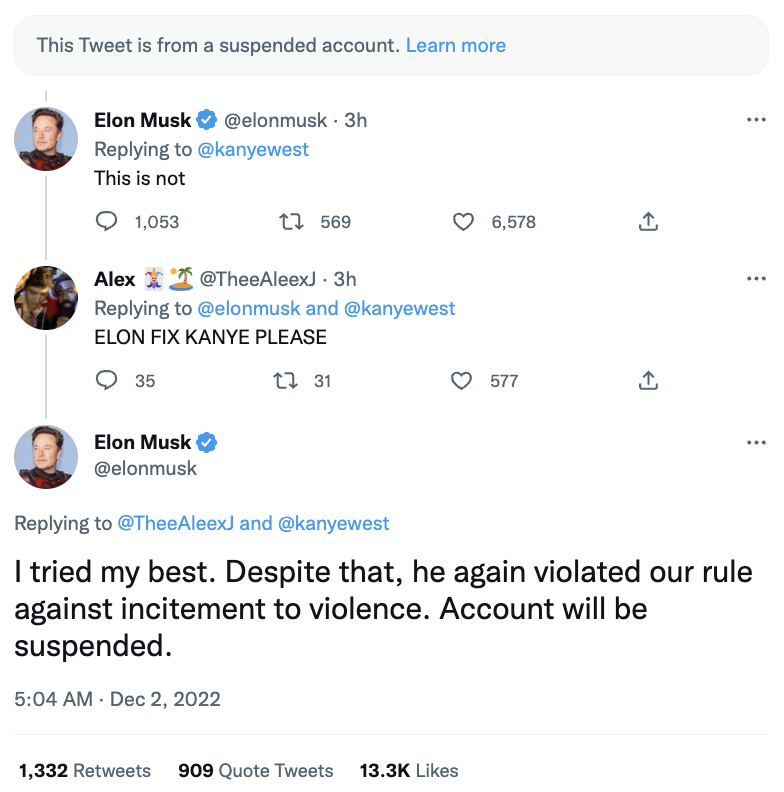 Ye's account on Twitter has been restricted previously, but was unlocked prior to Musk taking over the company.