A Twitter user (@neeRodriguez) who posted a video recounting her January 2020 experience of a naked "person with a penis and a beard" getting into a hot tub with her six-year-old daughter at Wi Spa in Los Angeles has been booted from the platform.
In the video, @neeRodriguez described how she took her daughter on a spa day on January 7, 2020.
"It's a Korean spa, so everyone's naked," she said. "I wanted to be, kind of, culturally with it, so we also were nude in the women's side of the spa."
@neeRodriguez went on to discuss how she and her daughter got into the hot tub with other women and were having a great time but then a person "with a penis and a beard came over with two girlfriends."
She added that the trio "came in with kind of an entitled attitude" and sat down on the edge of the hot tub where she was with her daughter which made her and the other women in the hot tub uncomfortable.
"I was trying to block my daughter from seeing the penis on the person with the five o'clock shadow who was not trying to look like a woman at all," @neeRodriguez said.
She noted that the "person with a penis and a beard" refused to cover up and "wasn't making any attempt to look like a woman whatsoever."
When she left, @neeRodriguez said she talked to someone at the Wi Spa front desk and they apologized and gave her two free spa passes.
@neeRodriguez also called out the behavior of the activist group Antifa at the recent Wi Spa protests that began after a viral video showed another Wi Spa customer complaining to staff about a similar incident.
"I hate that the Antifa people are trying to pretend that everyone who has a problem is a homophobe or a transphobe, that's not true," @neeRodriguez said. "Yesterday, I went to the protest and I saw them being violent to all these normal people and ripping signs out of their hand and throwing things at them and attacking people who were taking video who weren't on their side."
She described how there were lots of "regular women and regular people supporting women" present at the protest but "you don't get to see that on the YouTube videos because Antifa beat up all the videographers on the other side and highly edited their videos so that all you see is, like, religious fundamentalists."
@neeRodriguez concluded by stating:
"I just wanted to make it clear what the issue was. I don't like the way it's being portrayed. This isn't about being a homophobe or a transphobe or whatever.

There's literally little naked girls running around in that locker room and there are people who, just by saying they're gender fluid or trans, are taking advantage and coming in with their penis hanging out."
@neeRodriguez's YouTube video was posted on July 4 and has racked up tens of thousands of views.
But a couple of days after she posted and tweeted it, Twitter suspended her account.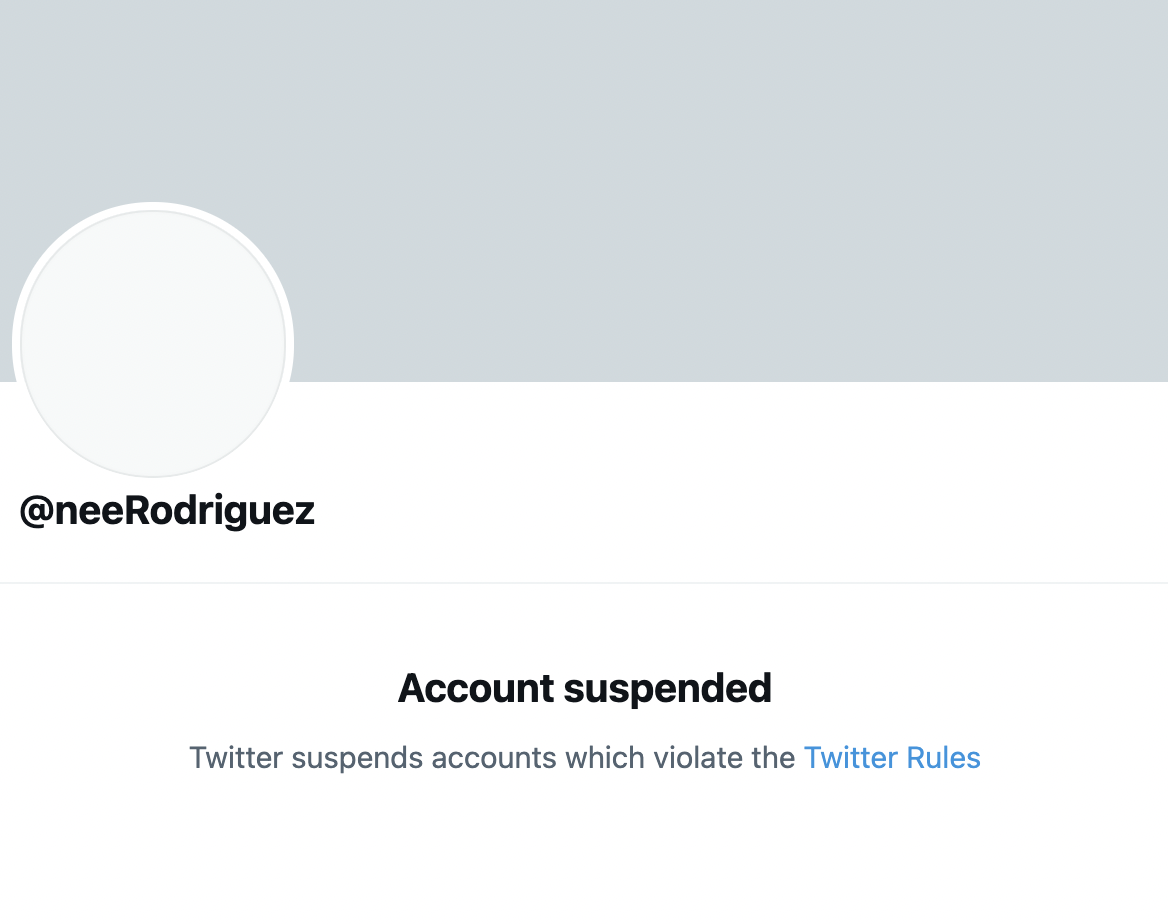 "I didn't get an email or a notification," she said. "Someone else just told me that my account was completely scrubbed from Twitter. So, you know, down the memory hole I guess."
In a follow-up video, @neeRodriguez criticized Twitter for censoring her account.
"My lived — my quote-un-quote 'lived experience' not valid, uh, didn't happen, I suppose? According to…umm…the tech people in the, whoever is in charge," she said.
British barrister Allison Bailey, who is launching a legal challenge to stop Stonewall "from policing free speech," also slammed Twitter for taking down the account.
"The shocking video footage of a mother describing how a naked male with a beard entered the pool where her 6 year old daughter & other naked women & children were appears to have been deleted by Twitter," Bailey tweeted. "This censorship is terrifying."