In the recent past, Twitter, alongside other Big Tech social media platforms, has made significant changes to enforce stronger restrictions against what it decided is "misinformation." What we have now is one such move where Twitter may soon make it harder to like certain tweets. Jane Manchun Wong recently reverse-engineered a new feature Twitter is about to introduce.
Wong suggests that Twitter wouldn't essentially make it impossible for people to like a certain tweet, but would slow down the whole process and potentially discourage users. "Twitter is working on misinformation warning on Likes, just like the ones for Quote Tweets/Retweets," tweeted Wong.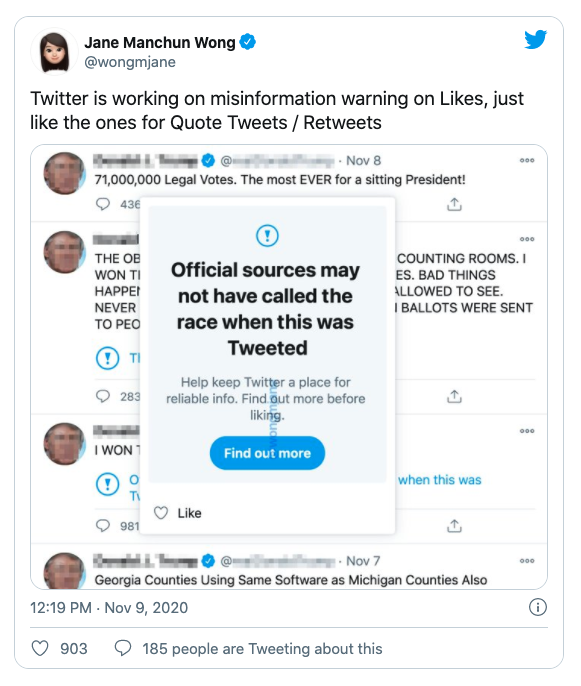 Even Twitter confirmed the changes Wong tweeted about, and said that it was going to implement it in the near future, with no set timeframe as to when it might be enforced. "Our goal is to give people the context and tools necessary to find credible information on our service — no matter the topic or where they are seeing the Tweet," said a spokesperson for Twitter.
Twitter has implemented several such features to slow down the spread of what it deems to be "misinformation" on the platform. With the presidential elections in the US taking place, they're pushing for censorship more than ever.
Back in October, Twitter started defaulting users that were going to retweet tweets to consider quote tweeting instead.
The social media platform went full ballistic ahead of the US elections by not only flagging tweets but also placing restrictions on the tweets shared by several political figures across the country.