This latest bit of social media kerfuffle, trivial as it may seem on the surface and playing out on Twitter and YouTube, actually goes right to the heart of the way Twitter functions: do users have the right to feature another's (public) tweet in their content?
The tweet in question was featured on the YouTube channel Optimus.
The author of the tweet took exception to that, however, flagging the video for what they thought was a violation of privacy.
Optimus responded by creating another video about this complaint, i.e., about their "fight with a British Twitter user" – and promising to upload the content again should YouTube act and remove it.
The Twitter user who felt wronged here, @ghetto_gamer92, said in their complaint tagging YouTube that @SubToOptimus used the tweet despite being "explicitly" told not to.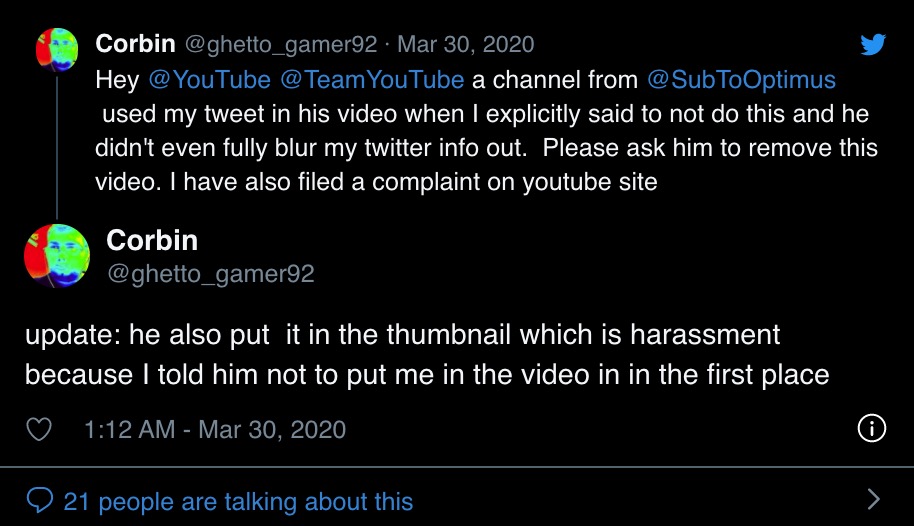 Not only this, but the YouTuber – with in excess of half a million subscribers – also apparently used the tweet in the thumbnail of the video – which the author of the tweet describes as "harassment."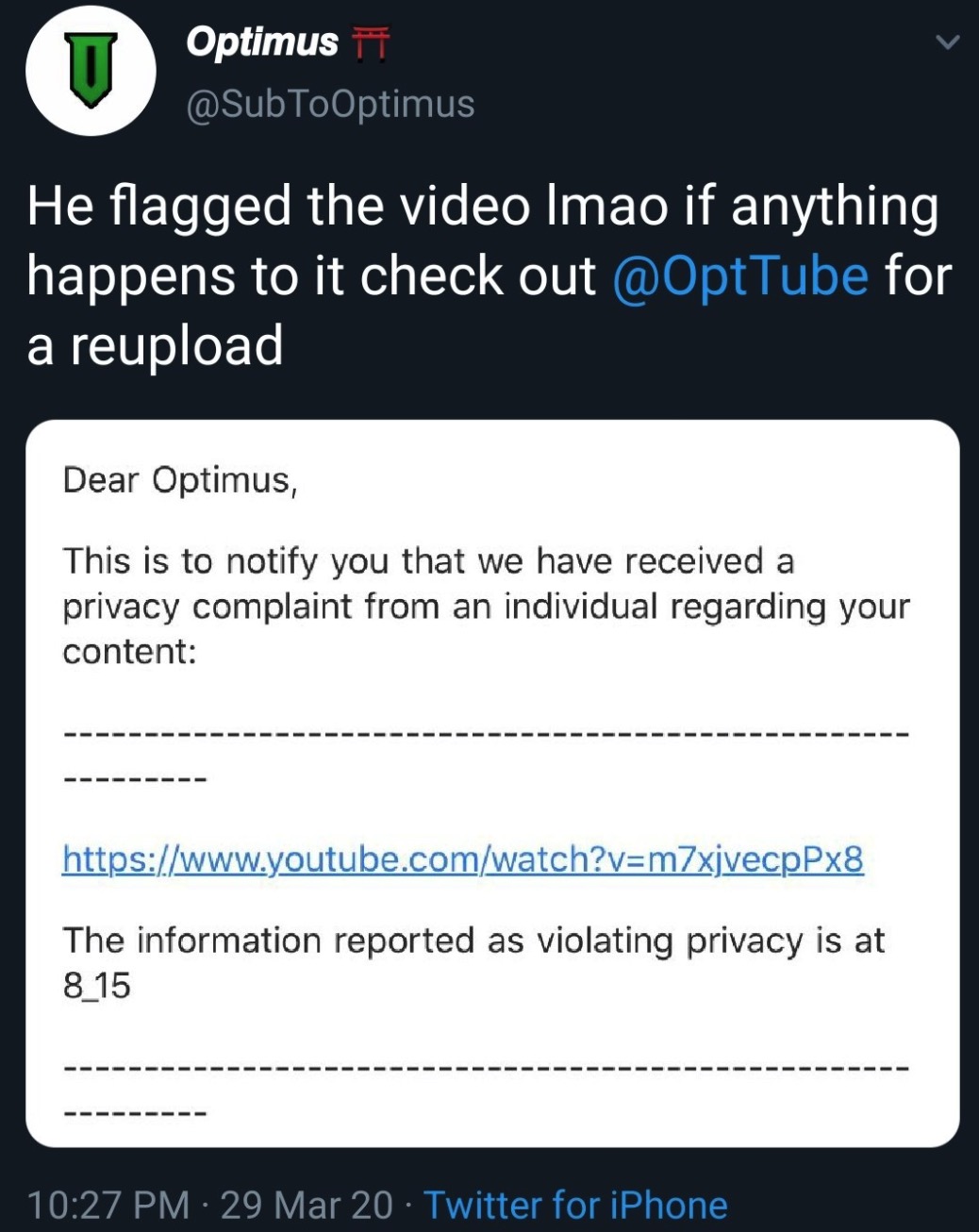 The user also wanted their "Twitter info" blurred in the video – for reasons of privacy.
But what "privacy" is there for public Twitter accounts and posts, on a platform that doesn't require from its users to display their real name, location, or any other personal data?
According to Twitter's Terms of Service – not much.
Twitter states that while its users retain their copyright, i.e., continue to own the content they submit, including audio, video, and photos – they also agree to publish it in line with Twitter's license.
This license is worldwide, non-exclusive, and royalty-free, allowing the right to use, copy, modify, publish, etc., content published on Twitter.
And Twitter very much wants to allow that content to be disseminated across other platforms and media outlets – it even has special, user-friendly tools to enable embedding of tweets elsewhere on the web.
In the Twitter ToS, the platform says that "Twitter has an evolving set of rules for how ecosystem partners can interact with your Content on the Services. (…) You understand that we may modify or adapt your content as it is distributed, syndicated, published, or broadcast by us and our partners and/or make changes to your Content in order to adapt the Content to different media."
Even without Twitter's clearly obvious terms, using someone's tweet is deemed to be fair use under copyright law.
That didn't stop the user from trying to abuse YouTube's broken system to censor the content though.