Social platforms' confusing content guidelines are leading to an increasing number of suspensions.
For instance, an author was suspended from Twitter for allegedly "misgendering or deadnaming of transgender individuals."
David William Hogberg, the author of "Medicare's Victims" explained how he had been suspended from Twitter for referencing that a comic book author was "transsexual." Hogberg expressed concern for censoring, as well as the abrupt suspensions and account terminations for allegedly breaking obscure and odd rules.
In a recent article detailing the incident, Hogberg wrote, "I received a suspension from Twitter for identifying a transsexual as a transsexual." Documenting the incident, Hogberg pointed towards Twitter and other similar social media platforms for "forcing the rest of us to accept the principle that gender is not determined by biology but by whatever a person says."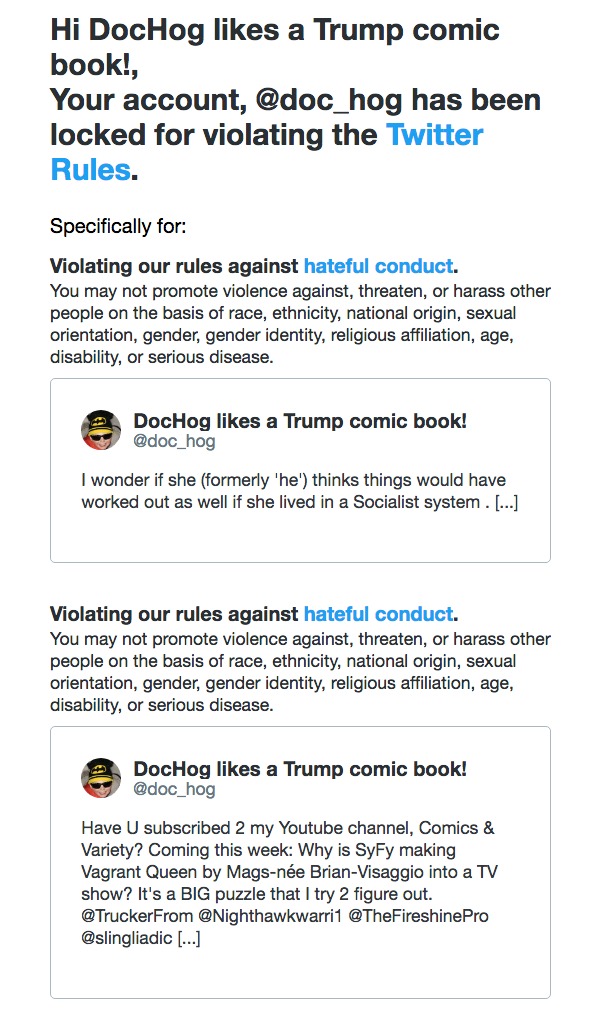 According to Twitter, "misgendering" means referring to a person, with a pronoun or any other word that doesn't align with how the person wants to be known; and deadnaming refers to a scenario where a transgender person is called by their original name instead of their new name.
Hogberg stated that his tweets were neither misgendering nor deadnaming the individual, but instead was pointing out that they used to be referred to as "he".
In an effort to promote his own video where Hogberg was criticizing the individual's comic book and its Syfy adaptation, he tweeted about this aspect and his opinion while sharing a link to his interview.
After being suspended from the platform, Hogberg appealed to Twitter, explained his case and managed to get his account reinstated again. However, he added that "the whole episode just shows how absurd Twitter's rules are."
Ultimately, Hogberg drew attention to Twitter's heavy reliance on user reports for speech code violations, and how a few "extremists" across Twitter are holding the social media network captive in their hands.