Twitter users are asking Elon Musk to reinstate permanently suspended accounts, with the hashtag #BringThemBack trending in the US.
On October 28, Musk said that accounts that had been banned for "minor and dubious reasons" would be reinstated.
"Anyone suspended for minor & dubious reasons will be freed from Twitter jail," Musk tweeted at the time.
On Wednesday, Musk posted a poll asking whether to reinstate everyone that had been suspended provided they had not "broken the law or engaged in egregious spam."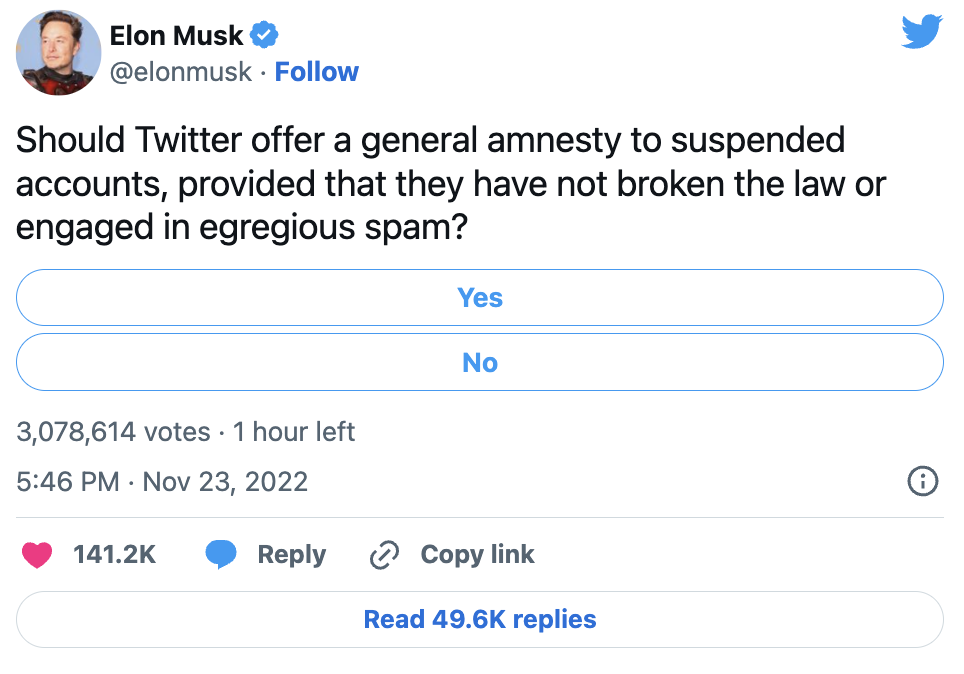 "Should Twitter offer a general amnesty to suspended accounts, provided that they have not broken the law or engaged in egregious spam?" Musk asked in the poll, with the options "yes" or "no."
At the time of writing, over 3 million users have participated in the poll with 72% voting "yes."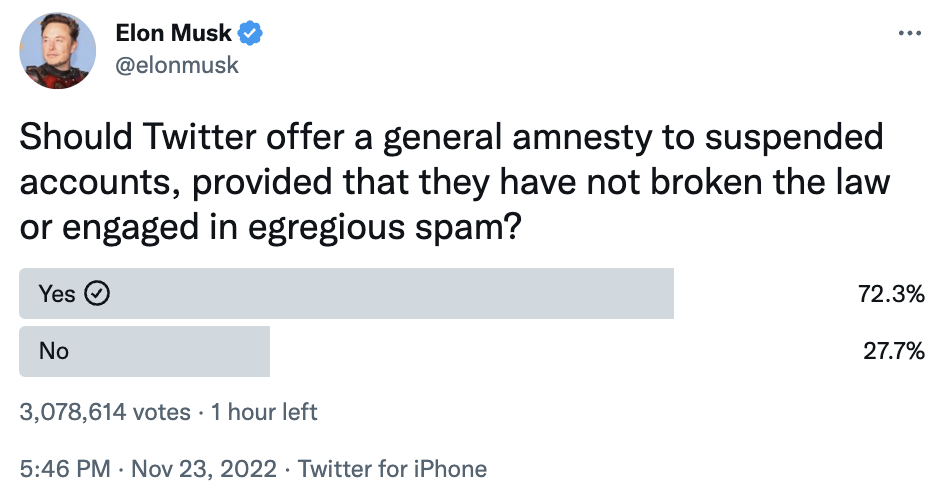 Musk has reinstated a number of accounts, including Donald Trump, The Babylon Bee, Dr. Jordan B Peterson, Kathy Griffin, Marjorie Taylor Greene, and Kanye West. However, many more still remain banned.
So far, the only account Musk has said will not be reinstated is Alex Jones, though Musk is known for changing his mind suddenly.