Twitter globally withheld a tweet by an Indian Home Minister in response to a "legal demand." The news was shared by Journalist and Right to Information (RTI) activist Saurav Das, who posted screenshots of two tweets, one of which was a quoted Union Minister of Home Affairs Amit Shah with a notice from the social media platform that said the content had been withheld in "worldwide."
This is a first as Twitter normally restricts content in the territory that the legal demand has come from unless the tweet has violated the platform's Terms of Service.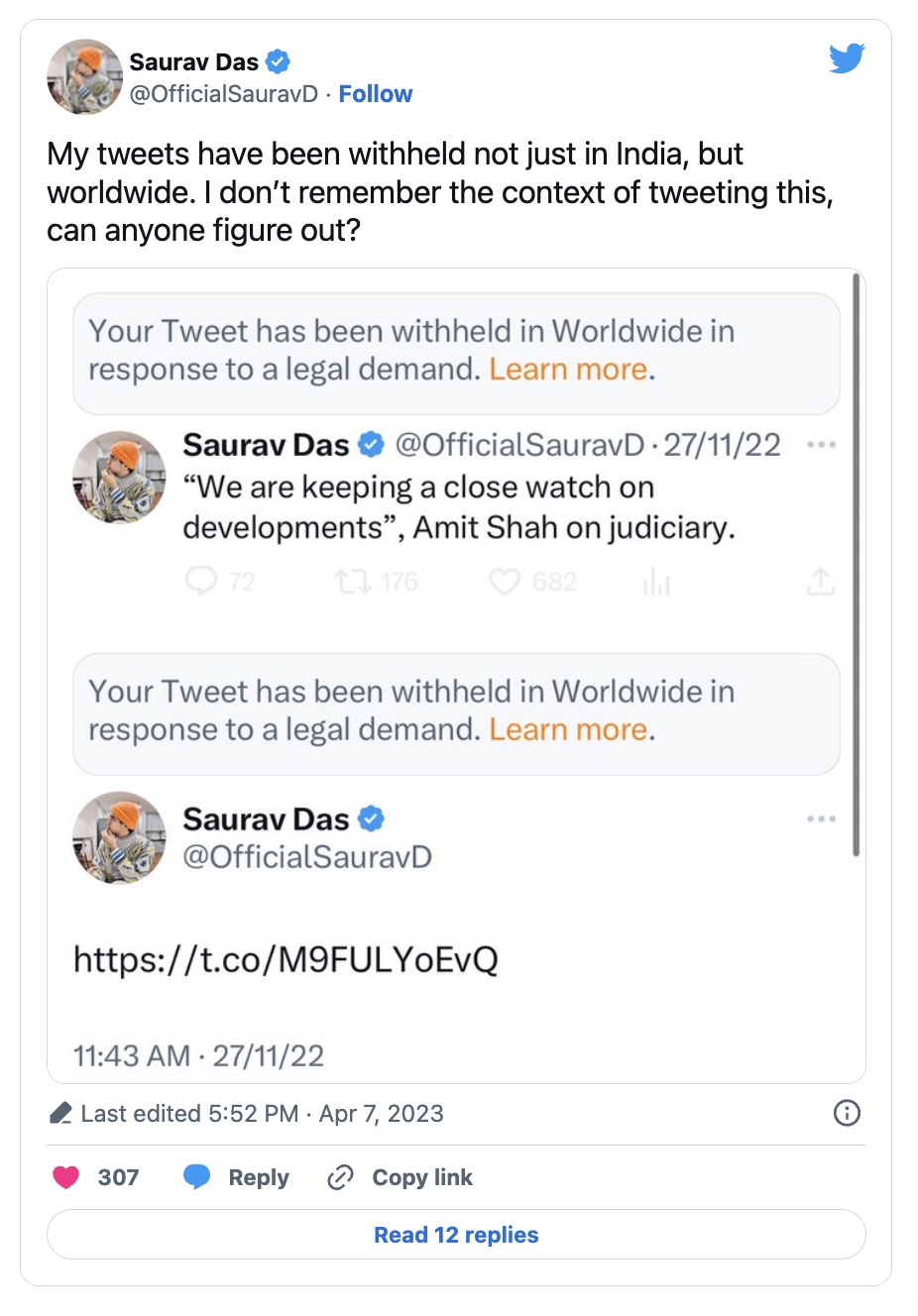 Das said that he could not remember the context of the withheld tweet. It is also not clear which government agency requested the content to be taken down.
The tweet was not accessible even via a virtual private network connected to the US.
"Twitter representatives expressed concern about the growing number of actors demanding that platforms remove content under broad and unclear definitions and the need for greater transparency from governments about such requests," the Office of the Special Rapporteur for Freedom of Expression (SRFOE) of the Inter-American Commission on Human Rights (IACHR) said in a press release following a delegation's visit to the company's headquarters.
"They also argued that demands to curb illegal content must adhere to human rights regulatory frameworks and respect the fundamental purposes of freedom of expression," the delegation added. Twitter's Global Government Affairs team (formerly its Policy team) said in a tweet mentioning the delegation's visit that "government requests [should] respect the fundamental purposes of freedom of expression."