Twitter mistakenly suspended two prominent accounts within the first few days of 2019
YouTube also accidentally gave a community guidelines strike to a popular channel just two days into 2019
This early data suggests that content moderation is going to be a huge problem for social media companies in 2019
We're less than one week into 2019 and Twitter is already letting content creators know that nothing they post to social media is going to be safe this year.
This week the company mistakenly suspended two Twitter accounts, one of which was locked down for a full 15 hours before being reinstated.
First, Jeremy Boreing, executive producer of The Ben Shapiro Show, was suspended for this joke tweet about brussels sprouts.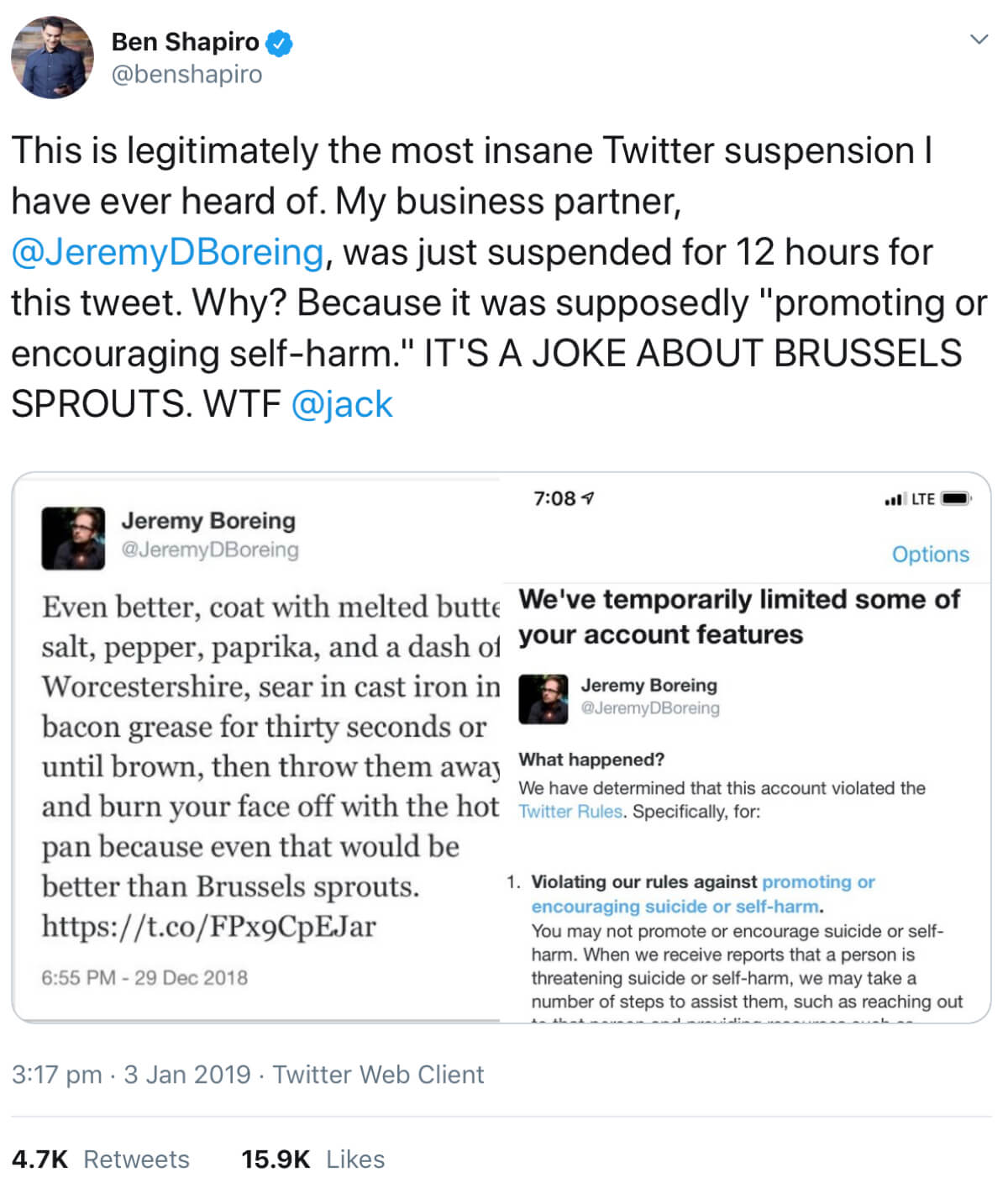 Twitter mistakenly flagged this tweet for violating its rules around promoting or encouraging suicide or self-harm. It was restored around two hours after the initial suspension.
Second, Nicholas Fondacaro, an analyst for Newsbusters, was temporarily locked out of his account for criticizing the CNN anchor Don Lemon in this tweet.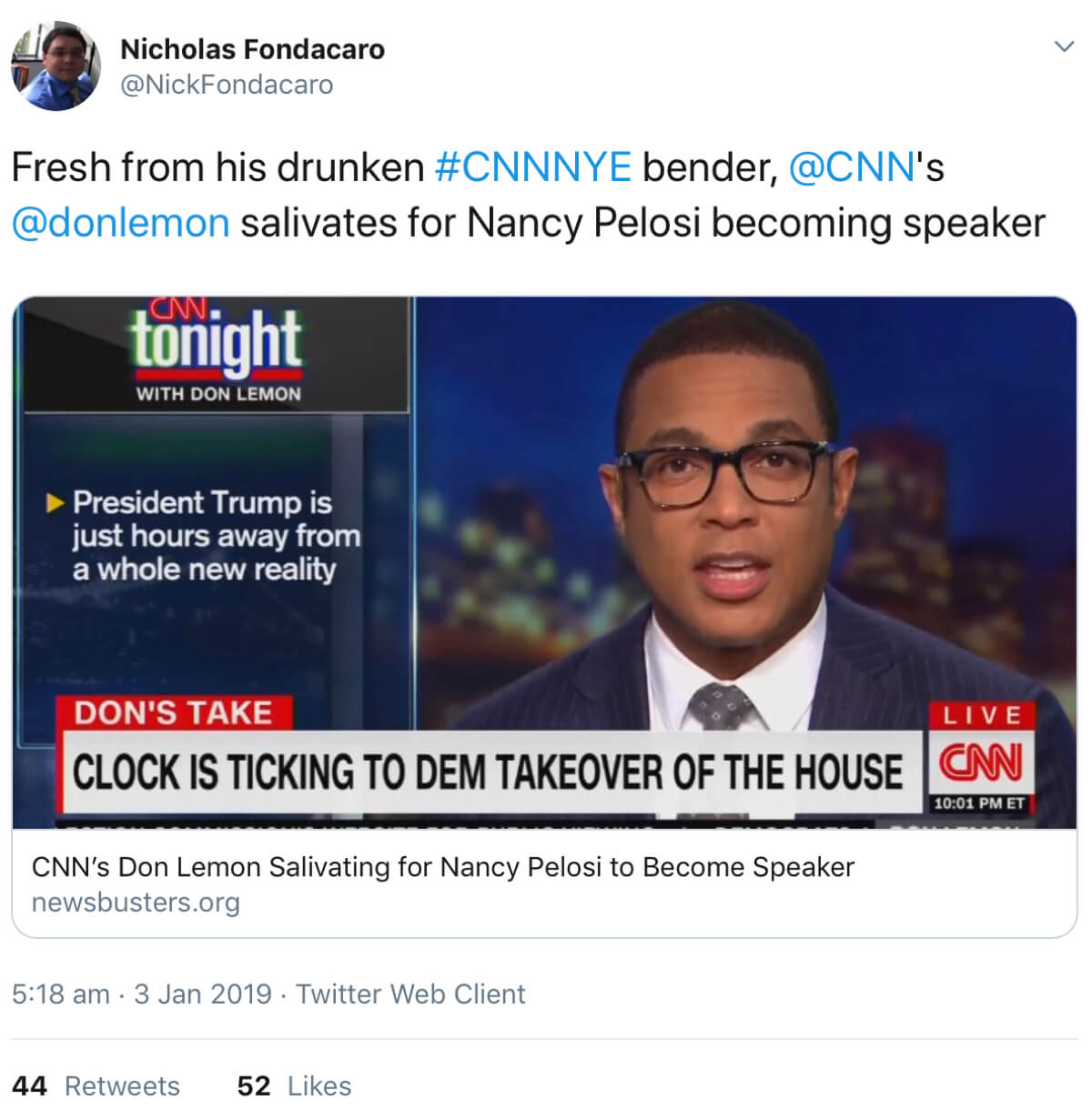 This time Twitter said the tweet violated their rules against hateful conduct and froze the account for around 15 hours before admitting their mistake and restoring access to the account.
While these suspensions were accidental and the Twitter accounts were eventually reinstated, this only happened after news of the suspensions started to get traction on social media. It's likely that when mistakes like these affect smaller content creators, they're never remedied because the creator isn't able to raise sufficient attention on social media.
This is something the best selling author Jordan Peterson highlighted recently when his daughter's YouTube channel was mistakenly given a community guidelines strike on January 2nd.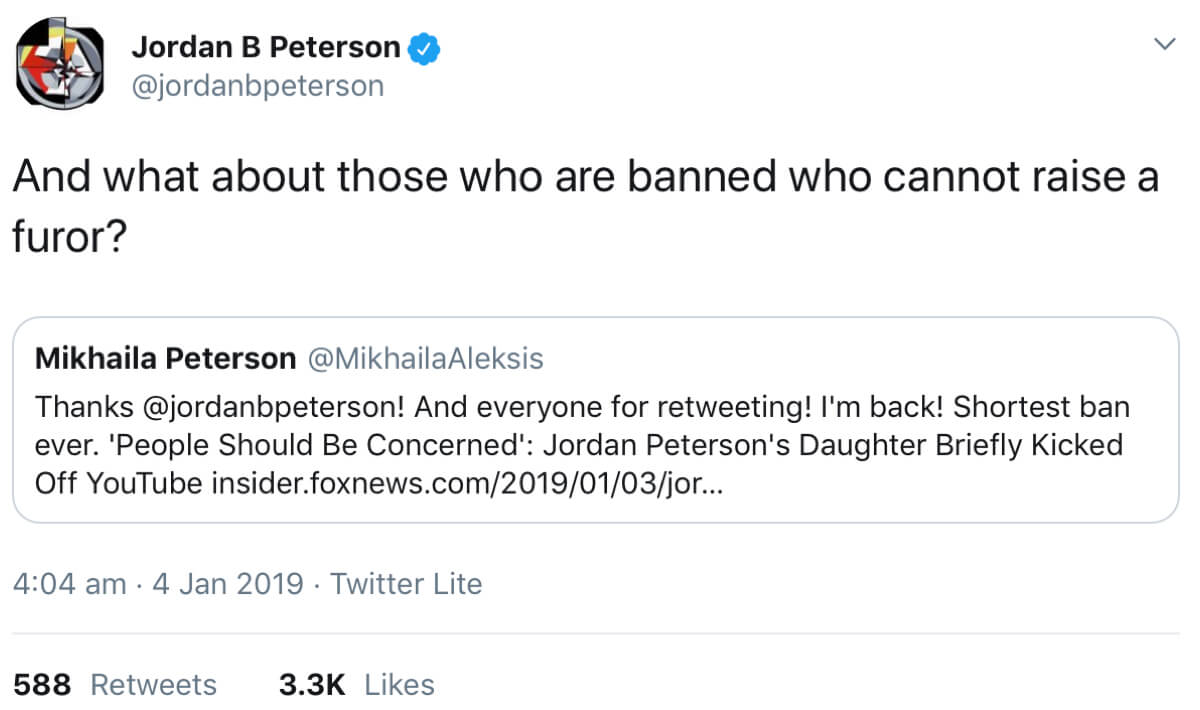 We're already seeing major examples of how Twitter and YouTube struggle with content moderation and we're only five days into 2019. At the end of last year, the New York Times also published an extensive piece which highlights how Facebook struggles with these same issues despite employing over 15,000 human moderators around the world.