In a somewhat rare display of benevolence toward its users and creators targeted by false DMCA strikes, YouTube has decided to restore a video posted by ShareLearn, an online learning group, which it had previously swiftly deleted for alleged copyright infringement.
But this remains a cautionary tale of how US copyright law is being abused online by large companies and entities to all too often prevent, or at least disrupt, the flow of perfectly legal content and information on YouTube.
ShareLearn was hit by the copyright takedown notice issued by Udemy, a massive online learning platform that has over 35 million students and 400 enrollments to the courses that the company charges for, says TorrentFreak.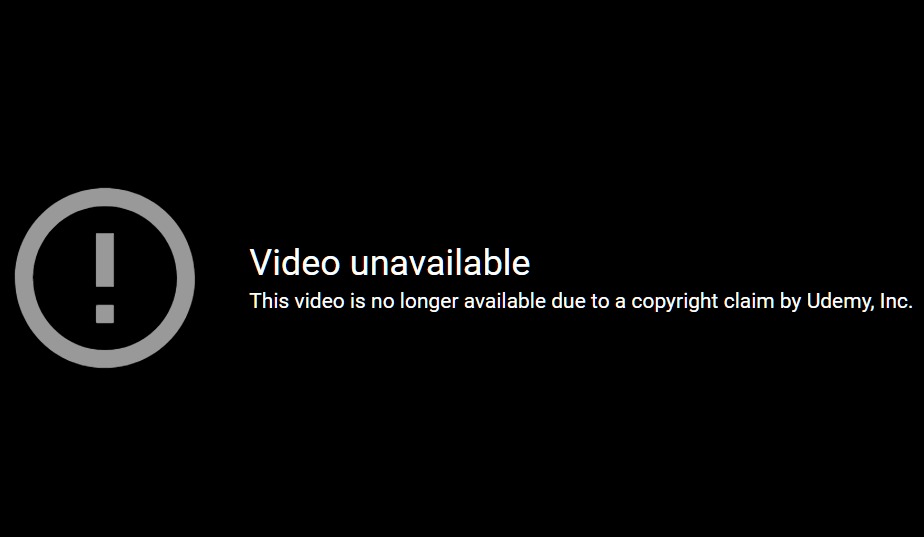 The flawed DMCA copyright system and the conditions put before tech companies in order to be able to claim safe harbor protections means that YouTube immediately deleted the video upon receiving Udemy's copyright claim. The video is a tutorial that seeks to show those who have proper credentials how to access some of the Udemy courses that the company has made available for free in a partnership with Gale.
ShareLearn basically sought to spread the word among those who have the right to make use of this limited number of on-demand video courses, that are available in some US cities under the Udemy/Gale scheme that runs a portal giving access to participating libraries and schools.
The video shows that when a student goes to gale.udemy.com and chooses the library option, they can select the one in their city and log in using their library account credentials, which takes them to Udemy.
While Udemy no doubt likes to be seen as a socially responsible company, it doesn't seem equally keen on the idea of this information being spread around, and the free access option being used by as many people as possible. At least that's one interpretation of the motives behind the DMCA strike.
Namely, since no legitimate claim could be made to suppress the video otherwise, the company decided to go for a copyright claim based on the use of the Udemy logo as an illustration – which ShareLearn's successful appeal said fell under the fair use rule.