Ugandan's are urged to turn to VPNs to get around authoritarian measures to block social media access in the country during the election.
Facebook and Twitter's decision to interfere in an already extremely tense presidential election campaign in Uganda by banning a number of accounts appears to have been the trigger and the excuse for the country's authorities to shut down several major social media platforms – but this isn't the first election in the country where authorities have cut off access to social media to curb dissent.
The blocking is being carried out at the level of telecommunications companies, who have reportedly received a letter from Uganda's industry regulator ordering the social media blackout.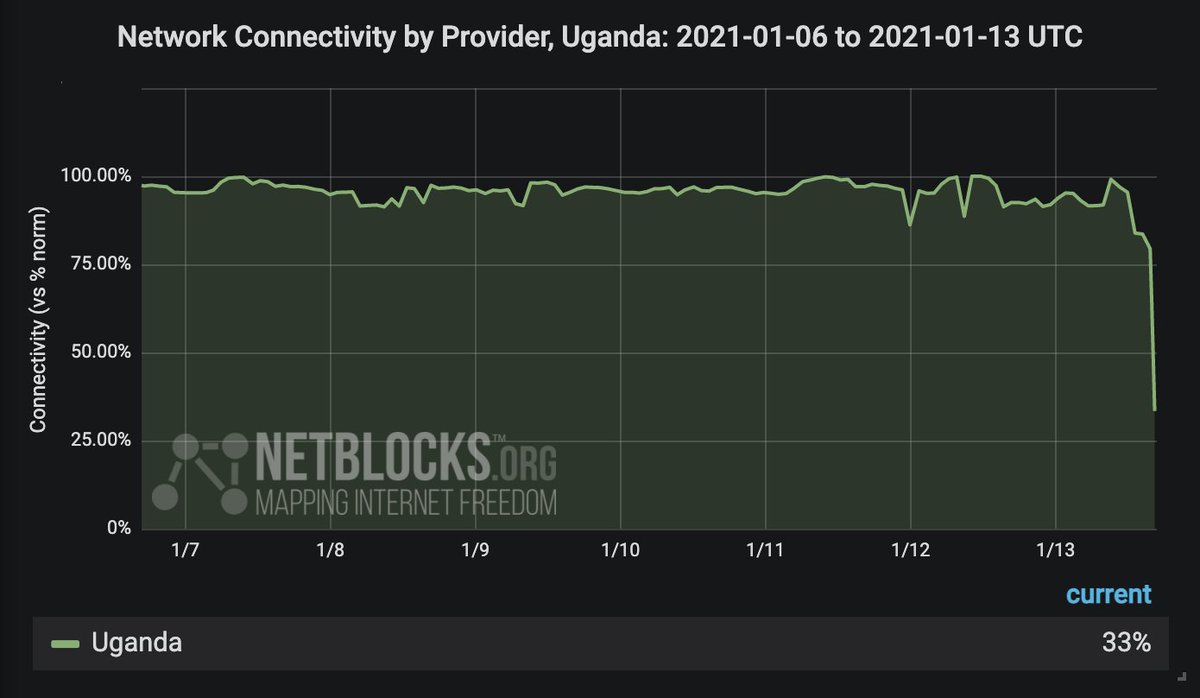 Meanwhile, the Facebook accounts that got banned as "fake" were pro-government, news agencies are saying as they cite anonymous sources from telecoms, who claim Uganda's move to block not only Facebook but also a number of other social networks came "in retaliation" for those bans.
This has not been officially confirmed, but Uganda's government on Monday reacted publicly to Facebook's decision to ban the accounts, qualifying it as arbitrary. The tech giant said the accounts were created to help pro-government posts become more popular.
The Uganda Communications Commission (UCC) was as of Wednesday yet to confirm that the shutdown is officially in place, but the BBC says their correspondent in the African country said Facebook itself and the giant's WhatsApp and Instagram platforms, as well as Snapchat were experiencing "disruption" when accessed via servers located in Uganda.
Meanwhile, NetBlocks said all big ISPs in Uganda were implementing the reported restrictions. To make the blocking of social networks more comprehensive, ISPs must also block about 100 VPNs, to prevent users from bypassing the shutdown, AFP said.
A previous instance of social media blocking, during and after the elections four years ago, caused many Ugandans to start using VPNs.
Opposition figures trying to unseat the country's authoritarian president who has been in power for 35 years fear election rigging and want voters to take pictures and videos at polling stations to make sure the ballots are counted fairly.
But if large centralized social networks – which are said to have played an important role in the campaign until they got blocked – remain inaccessible, these voters will have nowhere to post this content – or will have to turn to alternative platforms.