Another transgenderism-based row has hit the UK, once again over concerns that children may not be psychologically and emotionally equipped to make decisions about changing their sex.
James Esses, a former barrister who volunteered with a charity as a counselor, expressed concerns along these lines, and did it on social media – an unfortunate choice, since chances were high his stance would attract the kind of attention that leads to canceling.
That is exactly what happened to Esses, who has not only been "fired" by the charity, Childline, but also had to leave a degree course he was attending at the Metanoia Institute in London.
Essen, who had hoped to obtain a masters degree in psychotherapy, is now suing the Institute and has organized a fundraiser to cover his legal costs. They spelled out their decision in no uncertain terms: he was asked to leave because of his "social media activity."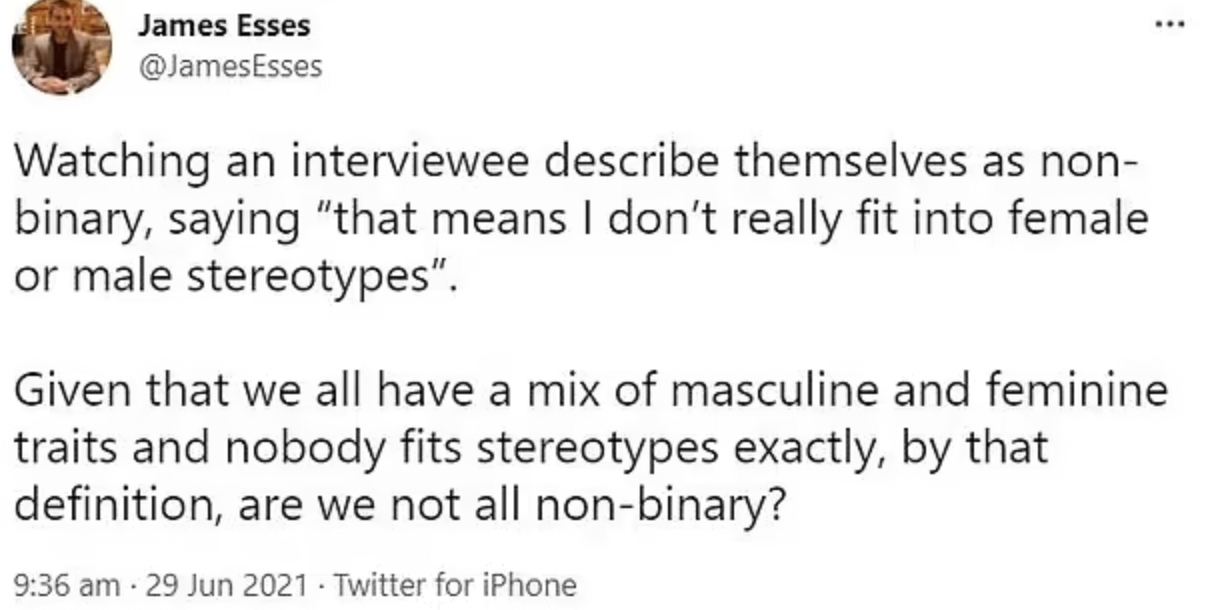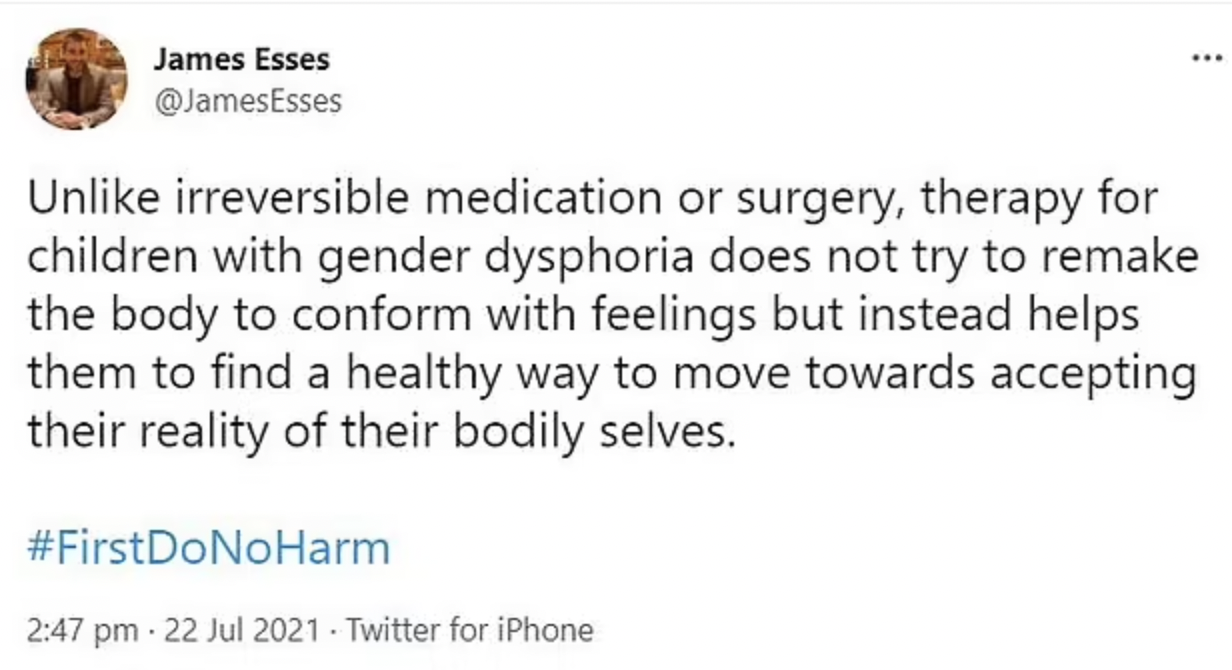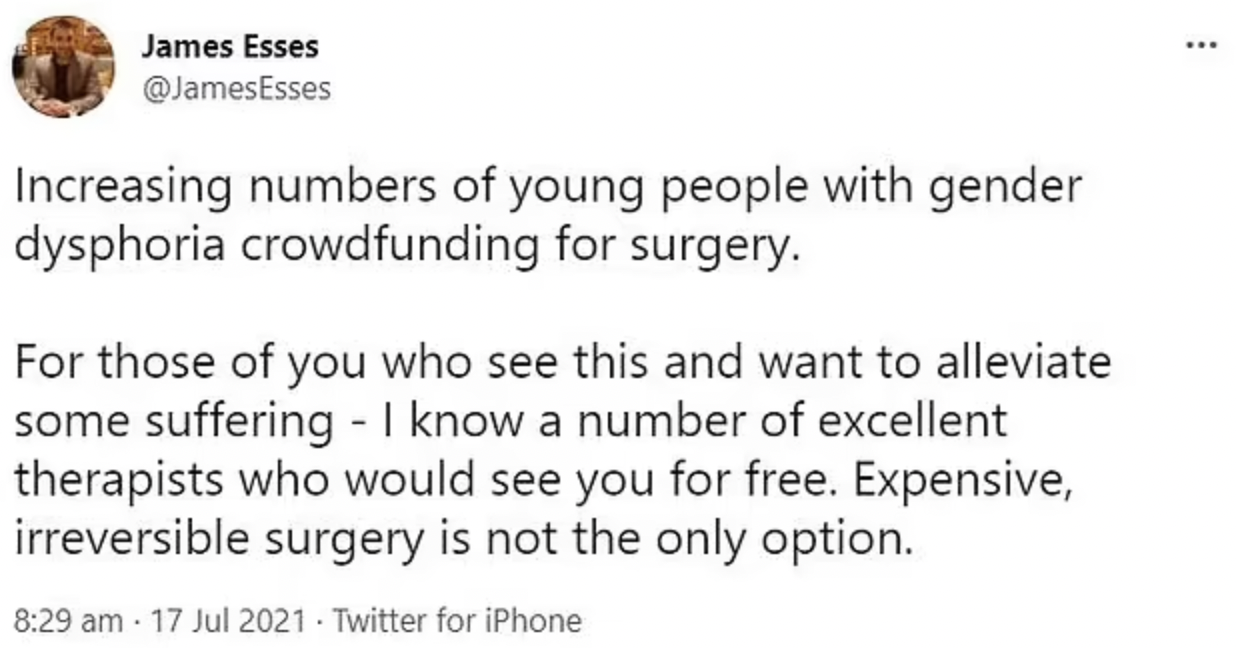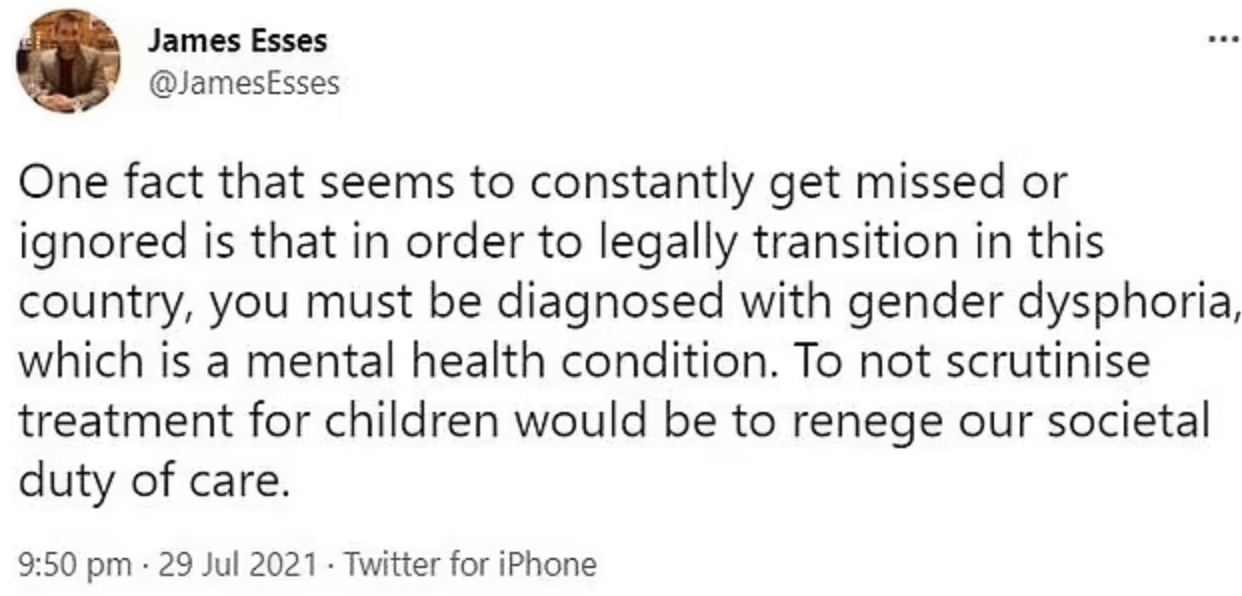 Essen's argument was that young and growing children are confused about things like gender identity, and that allowing or even encouraging them to take radical steps like gender altering surgery was wrong. He said that he considers this topic an important one that deserves an open debate. However, what he got was a canceling.
Essen criticized the trend of therapists referring children to irreversible and life changing medical procedures if they express belief that they were born "the wrong" gender. He also believes that this policy stems from growing fear of being categorized as "transphobic" and then publicly ostracized.
Essen was also critical of some of his Childline counselor colleagues who would not try to get to the bottom of why a child as young as ten might feel they were in the wrong body and address a number of issues that might be the cause – instead going straight for "affirming" their belief that they were in fact transgendered.
"They would just go through the motions of affirming their transition with no form of exploration whatsoever," the 29-year-old, who joined Childline six years ago, is quoted as saying.
Essen is not alone in his concerns, as reports note that many therapists and parents are not happy with the growing number of children and teens who are able to undergo gender changing procedures.
"This is not just about protecting children, it's also about free speech. If we keep going down this path, people will be far too afraid to say what they feel," he said.