The UK government managed to find and report to Facebook a post that was restricted to be seen by "friends only," asking Facebook the process to remove it.
This is one of the revelations coming out of a report dubbed, "Ministry of Truth: The secretive government units spying on your speech."
"Ministry of Truth" is "Orwellian" for – "Ministry of Propaganda" – and the report compiled by the privacy and civil liberties group Big Brother Watch is pretty grim, focusing on how UK authorities choose to deal with controlling the pandemic narrative, and who exactly they enlisted to help.
Read the report here.
Noting at the beginning of the report that who controls the past controls the future, and in some ways even more dangerously, "who controls the present controls the past," the report rests on army whistleblower testimony and freedom of information requests (FOIs).
One of those FOIs revealed that after Facebook was contacted by a government Rapid Response Unit (RRU), on behalf of the Department of Health and Social Care in April 2020, content that was meant to be seen by "friends only" was not only seen and by the government but also flagged for removal.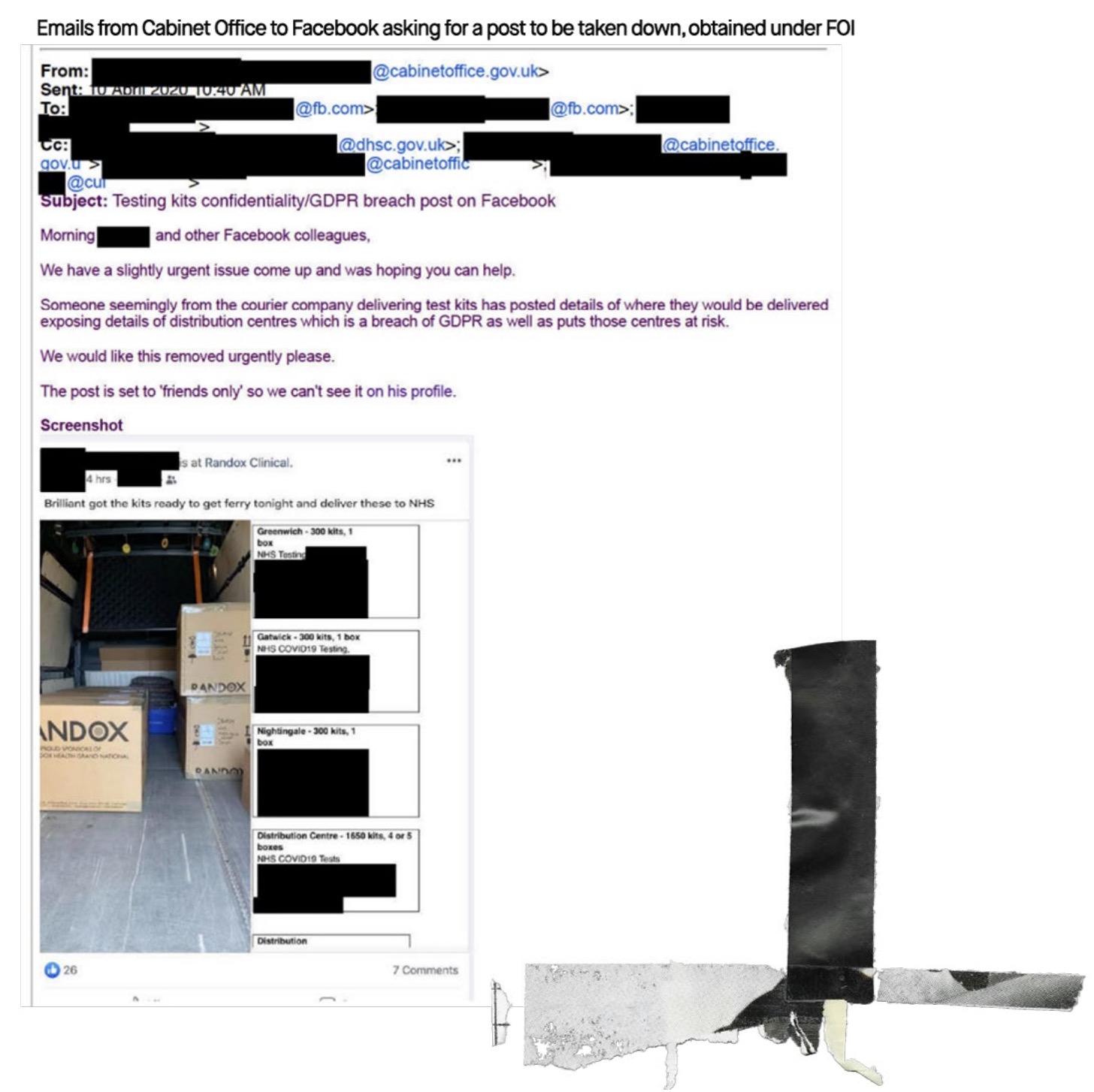 The case involved a courier whose route to Covid centers was shared in the post, but the government said this was – for some reason – putting those centers at risk. They even evoked the GDPR.
And somehow, Facebook's "privacy settings" went out the window.
None of this, other than what some observers might see as near-totalitarian panic, makes sense: how the "private" post became owned by government snoops, the role of Facebook, and even how Covid centers would have been at risk if the post's content became public knowledge (as it was clearly not meant to be). Not to mention that their location was public, anyway.
Facebook seemed keen to cooperate in this case, forwarding it for review – but then it turned out, according to Facebook's communication with the Cabinet Office, that the courier himself opted to disable the account.
But perhaps, more importantly, that anything else about this case is the fact that there was "the hotline between Whitehall (UK government) and major social platforms," and that this relationship was not strained at all: it was a cordial one, "between individuals with emails being sent on first-name terms," the report's documents reveal.