As part of its ongoing effort to influence what citizens can see online, the UK government is now running ads on Facebook and Instagram that warn people about the harms of sharing what it deems to be vaccine misinformation.
According to the Facebook Ad Library, two versions of these ads started running today. Both ads use the following caption:
"Misleading information about vaccines can leave the most vulnerable at risk. Make sure you know what you're sharing. Don't feed the beast. Use the S.H.A.R.E checklist."
S.H.A.R.E represents the five sections of this UK government checklist which are Source, Headline, Analyze, Retouched, and Error.
The first version of the ad uses an image of a monster and a pregnant woman with the text: "Know what you're sharing. It could go viral." The second advert uses the same image with the text: "Disinformation is infectious. Stop it spreading."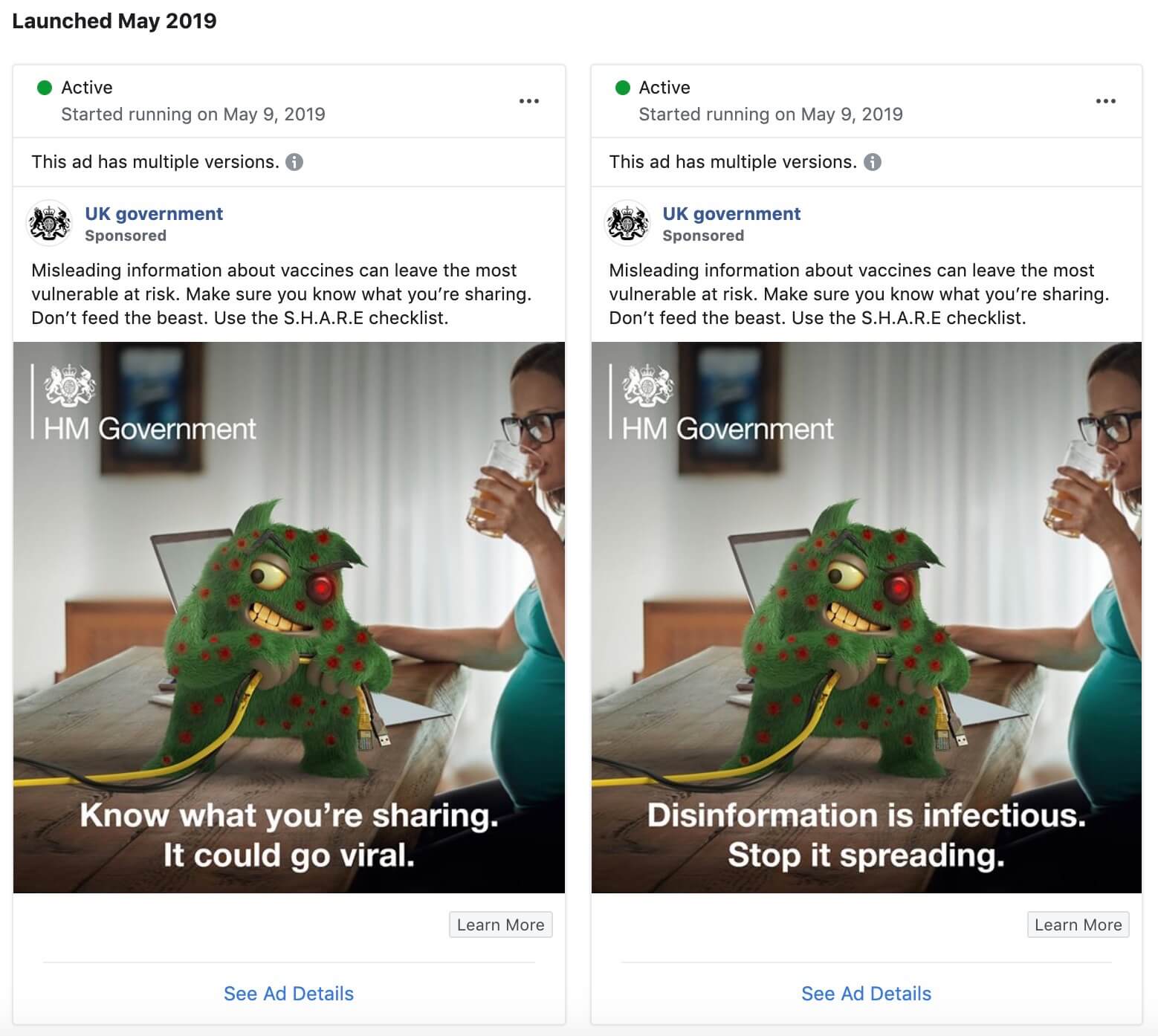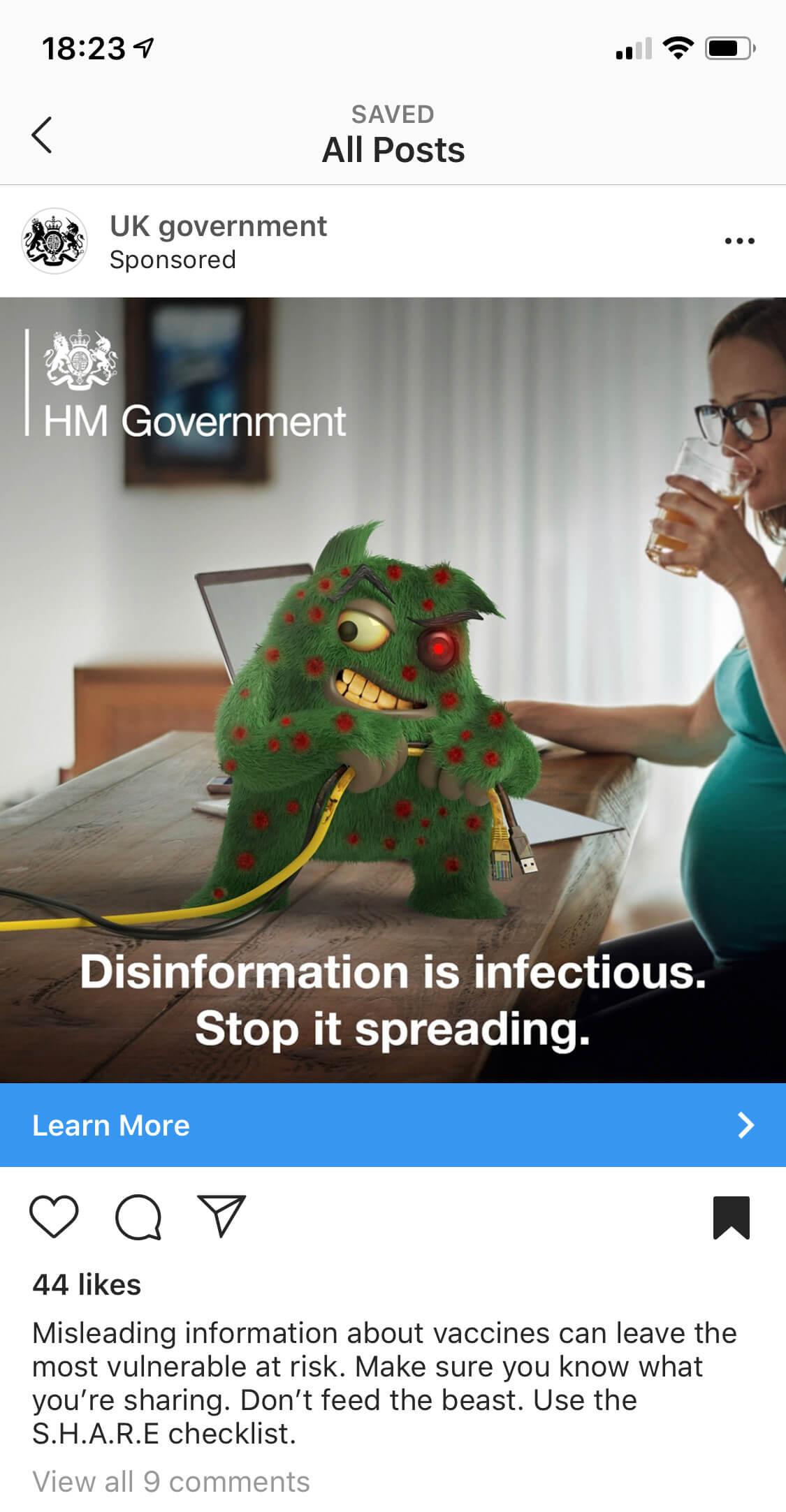 Both adverts have a "Learn More" button which directs people to this landing page which has a header image with the text: "Be careful what you share. Things aren't always what they seem online."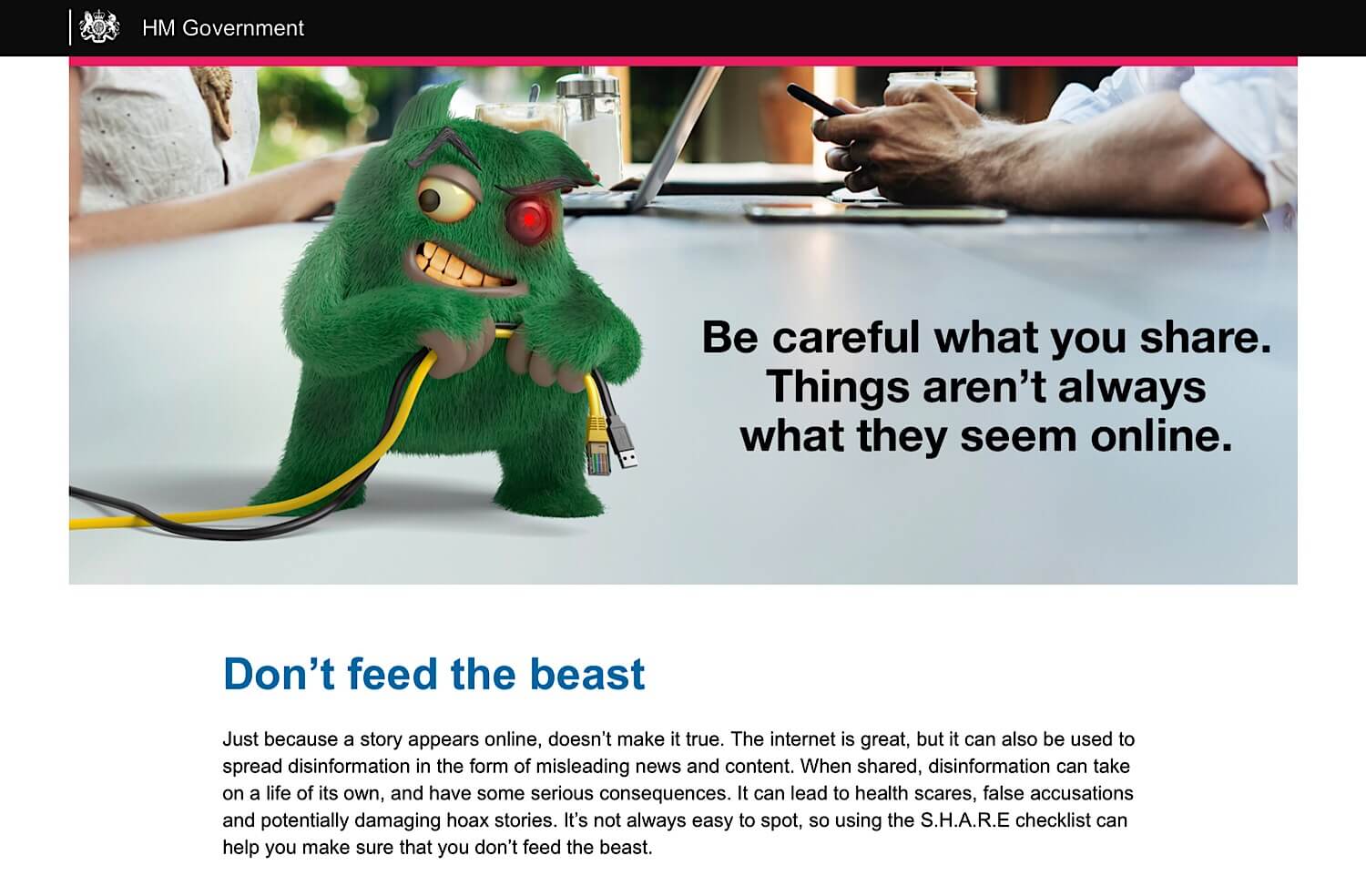 The landing page advises people to use the UK government's S.H.A.R.E checklist to ensure that they don't "feed the beast" and share misinformation online.
It then covers what the UK government believes to be the consequences of sharing misinformation which include:
Health scares
False accusations (which bizarrely uses the example of extremist riots instead of something related to vaccines)
Hoax stories (which again uses an unrelated example of false reports causing riots in 2011 instead of something focused on vaccines)
The page finishes by advising people to use the S.H.A.R.E checklist to make sure they're not contributing to the "spread of harmful content."
This is the latest in a series of steps the UK government has taken to manipulate and control the flow of information online. It plans to roll out controversial porn blocking laws later this year and has already introduced the Counter-Terrorism and Border Security Act 2019 which makes accidentally viewing what the UK government deems to be terrorist content online, even once, could lead to a 15-year jail term.