One of the UK's largest Internet Service Providers, Virgin Media, blocked access to one of the world's most popular image sharing site imgur.com this evening.
UK Virgin Media customers that are trying to post or access images via imgur.com are being met with the following message:
"Access has been denied by your internet access provider because this page may contain indecent images of children as identified by the Internet Watch Foundation."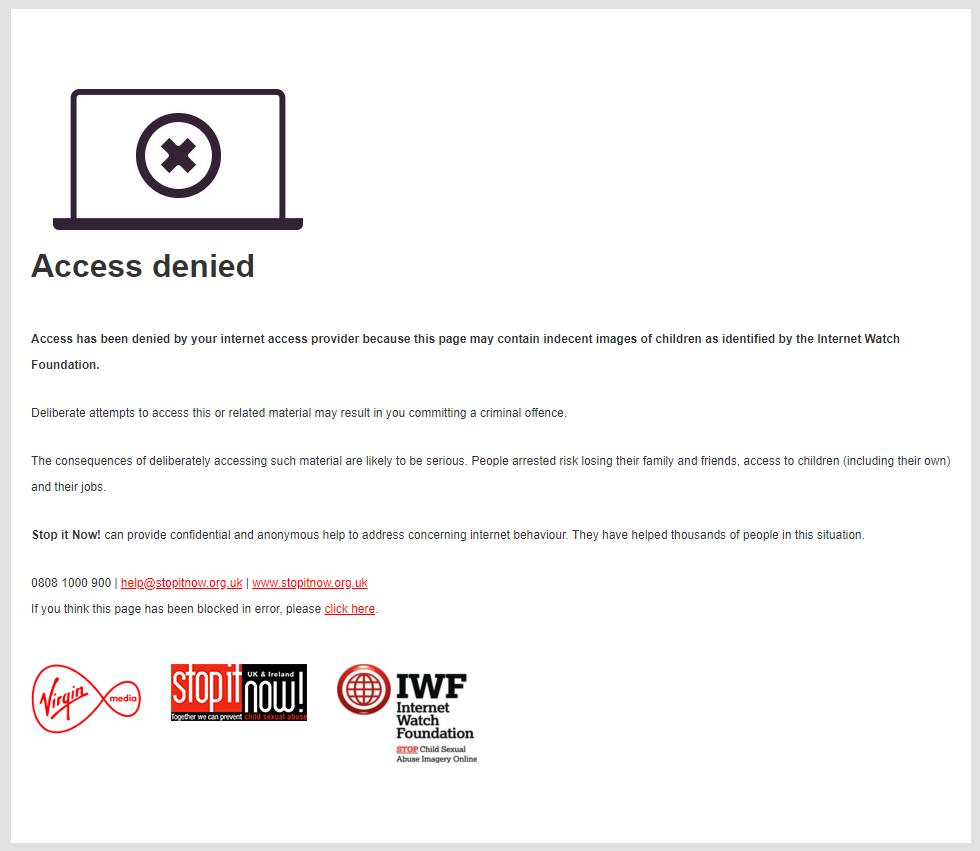 Imgur acts as an image host for tens of thousands of websites worldwide and is used to help websites reduce image hosting costs and reduce bandwidth.
Imgur is a popular host of images for some independent e-commerce websites, however it's mostly always been a popular image host for Reddit where Reddit users often upload their images to imgur.com before posting a link on Reddit.
The most popular content on Imgur is funny memes and humorous gifs.
It's not yet known whether this block is an error from Virgin Media or whether they did intentionally intend to block the site. It appears that Virgin Media is the only UK ISP to block the site, sparking suggestion that it may have been an error.
No comment has been given from Virgin Media at this time. (Updated Below)
If it is true that Virgin Media intentionally blocked the site, the internet provider has taken an extreme measure, causing disruption to many users that use the site for fun or to host images for their business – instead of tackling the issue by contacting Imgur directly.
Frustrated users took to Twitter to complain about Virgin Media's action:
https://twitter.com/gwythaine/status/1150561413347368960
imgur.com is visited by 420 million visitors per month, according to SimilarWeb, and the total number of users that visit through apps is likely mean the actual usage figures are much higher.
UPDATE: Virgin Media have now said the following: "There was an issue in the early hours of this morning meaning some customers had problems accessing Imgur. Our tests this morning have shown that any problems accessing the site should now have been resolved. Sorry for any inconvenience."