UK's election has come and gone – emerging the Conservative Party and its leader Boris Johnson as securing a very convincing victory.
During the final stages of the campaign, even though all arrows were pointing toward a Conservatives triumph – nobody was quite ready to predict the magnitude of the historic landslide. But that's what happened: the best result for the Conservatives since Margaret Thatcher's reign in the 1980s, and the worst showing for the Labour Party since some time before the Second World War.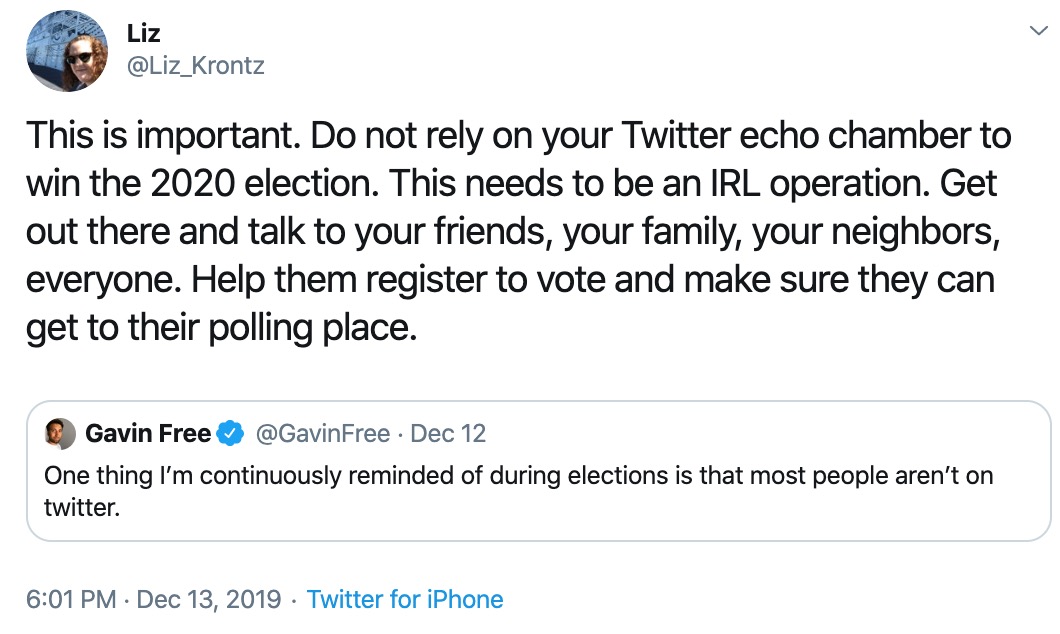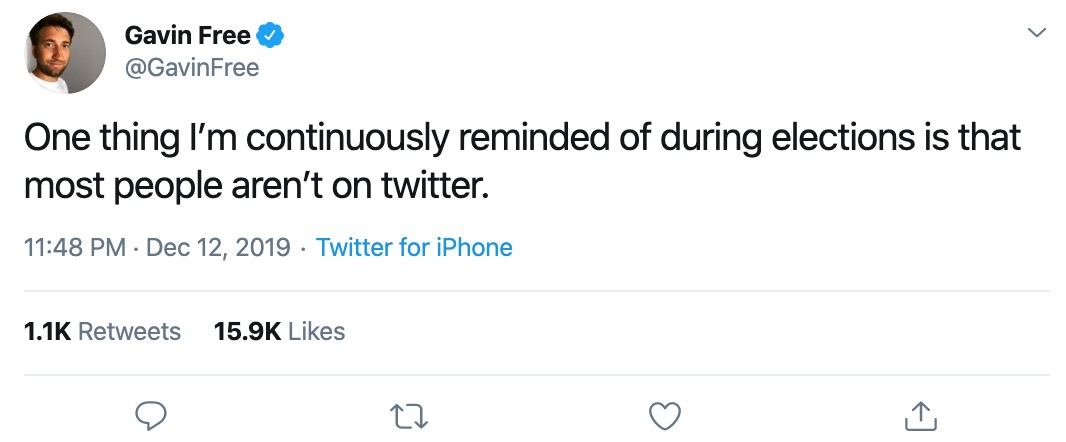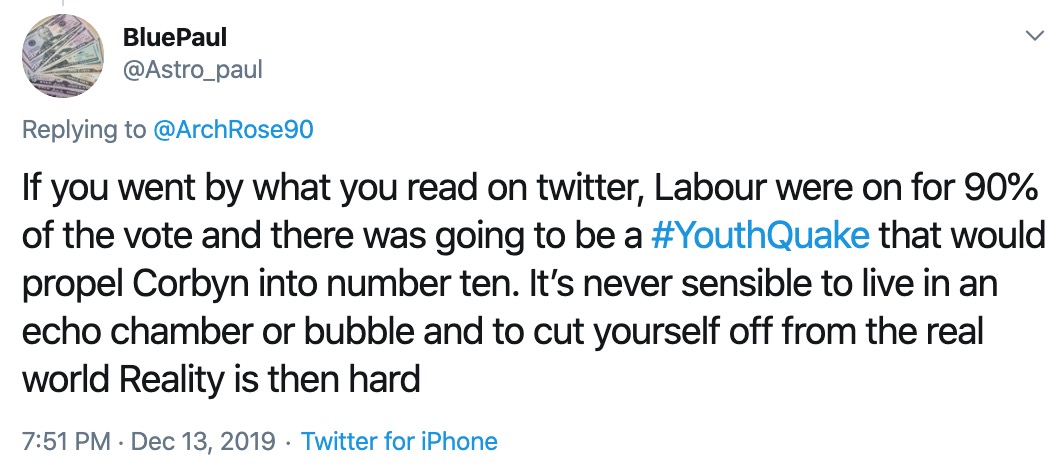 And while before the election, there had been variously convincing attempts to say that voter turnout – and digital and other media's perceived action or inaction might have ended up tipping the scales one way or another – an election landslide is an election landslide, and those types of arguments are lost under it.


All that's left to do now is try to understand what role a platform like Twitter might have actually had.
The Quartz report essentially sums up a long narrative to tell us what many people have been saying all along: Twitter is an influential echo-chamber for journalists, politicians, activists, and the like; but when it comes to the actual population of a country – don't look to Twitter for any viable election, or otherwise predictions.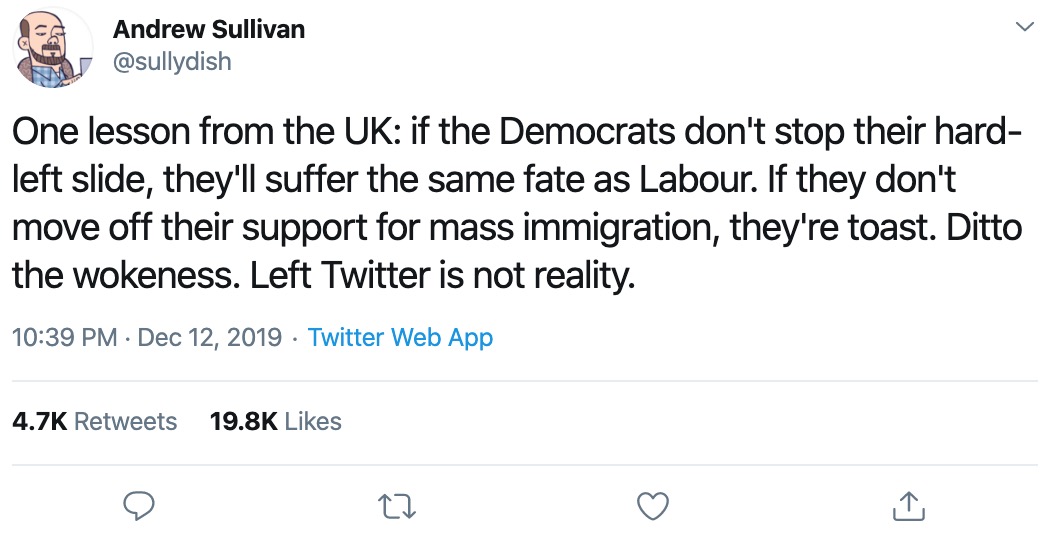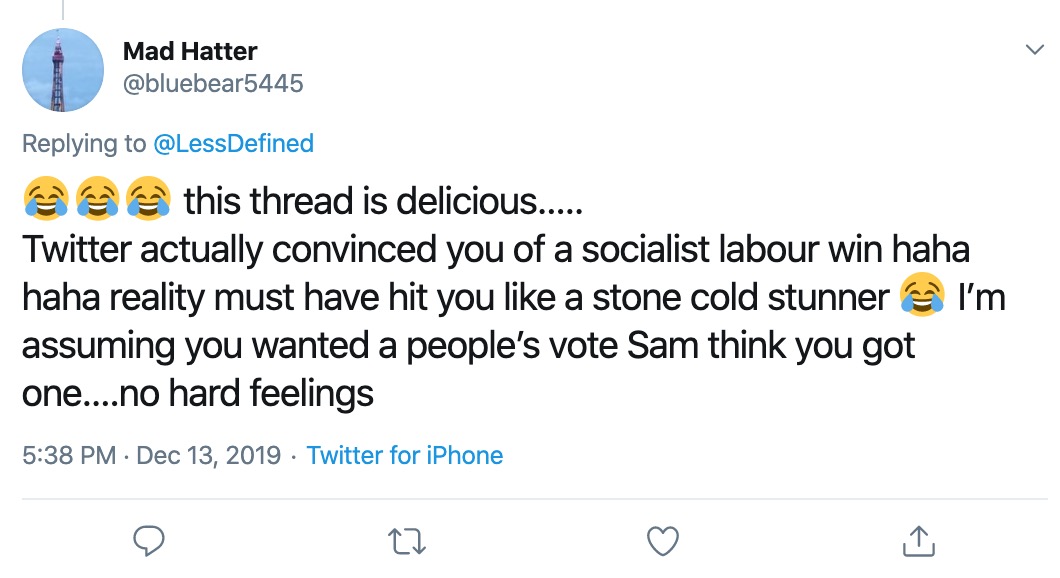 As the report puts it, while anybody paying attention to real-world cues had been pretty much sure the Conservatives were about to win UK's election – Twitter was the one place where a Conservative majority "seemed all-but-impossible.
"But here's the thing: Twitter is not representative of the UK population, or even of the likely voter population," Quartz – whose vision after "the battle" is a pristine 20/20 – said in their report.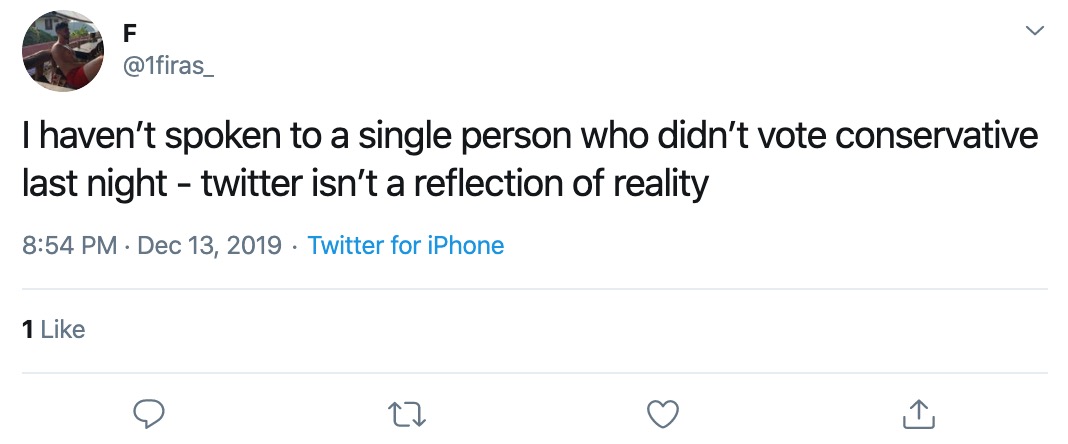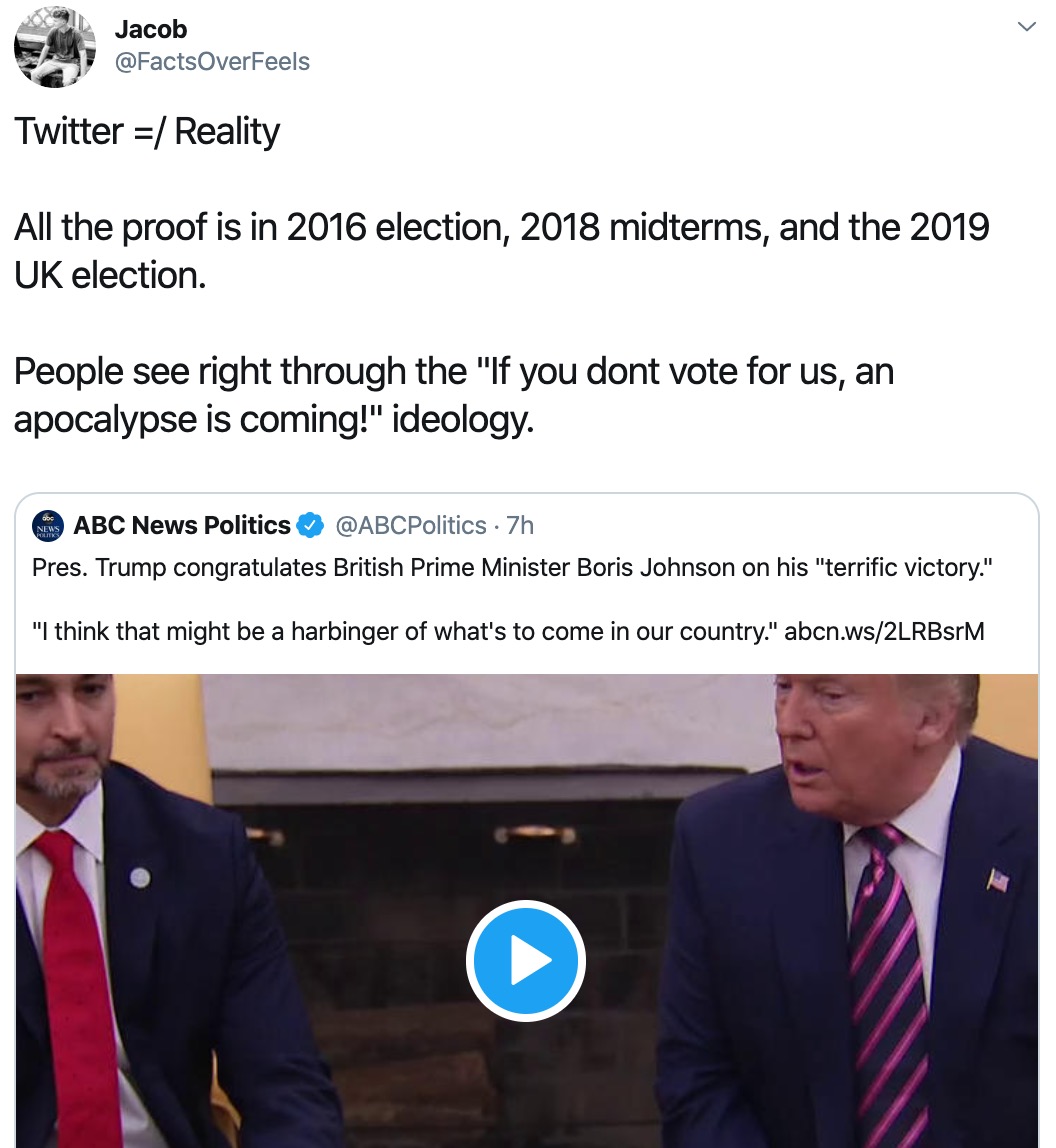 But is this a UK-only phenomenon? Or is Twitter by-and-large a platform that nobody should be taking as an indicative barometer of anything past what its "ideological influencer" caste of journalists and politicians might be peddling on any given day?
The report doesn't go that deep. But it makes it clear: anyone fooled by the fake reality conjured up briefly on social media on December 12 by UK's Labour Party election optimism – should have known better.