When it comes to the public health situation and the healthcare system in the UK, two things don't seem to be showing any sign of going away: one is coronavirus drama, and the other the "meme-worthy" trouble that the National Health Service (NHS) is having in developing, marketing, rationalizing, and now deploying its Test and Trace app.
The software has been envisaged to provide contact tracing as a means to curb the spread of the virus – meaning that anyone who had been in contact with a person testing positive would be warned about it via the app – but how can that be of any use if those willing to install it and give their personal data regarding their coronavirus status aren't even able to submit that data?
And then, there are reports from users that the app is explicitly rejecting input from those who have tested negative.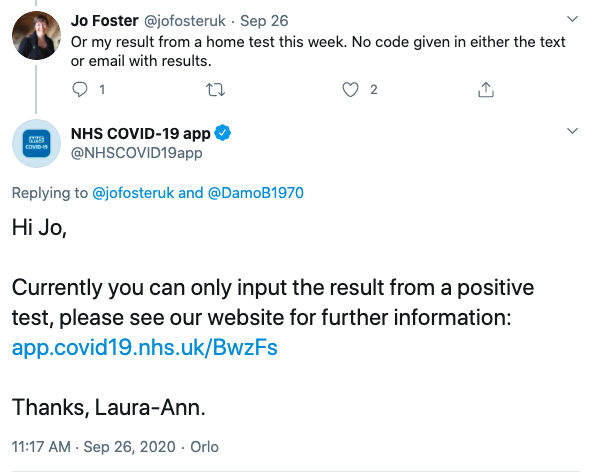 This means they are unable to turn off a warning advising them to self-isolate.
(That, it would appear, is "a feature" in the software, not a "bug" – as the UK Health Department said negative tests "do not need to be recorded on the app.")
Regardless of that point, the app seems genuinely bug-ridden in many other key areas.
Many people who have been trying to draw the NHS' attention on Twitter explained the only way they can even submit positive test results if they received a code.
But as news reports are now saying, results of some 70,000 swab tests the NHS performs every day in England cannot be fed to the app by users – because they have not been given that test code.
It's not at all unusual these days for tech companies to rush to market and launch half-baked code, improving on the product as they go, and that's true even of massive industries like game publishers – but one would have hoped that something as invasive regarding personal data, and something that concerns civil liberties like the UK Covid test and trace app does, would take itself far more seriously.
Not least because the app's launch had been delayed by four month – one would think, time enough to at least avoid the embarrassing fiasco that's been unfolding ever since the app hit the devices of the 10 million users who've downloaded it since Thursday.