The Zoho Corporation has launched a privacy-focused web browser called Ulaa. The browser comes with, among other things, built-in activity and data blockers to protect users against tracking.
"Not many browsers on the market today are built to protect user privacy. They were created to protect respective company's ad-based business models and surveillance companies that complement them, which runs counter to protecting users," said Raju Vegesna, Ulaa's chief evangelist.
The browser aims to allow users to privately browse the internet without compromising on browser functionality.
One of its most notable features is the Dynamic Mode Switching. Users can switch between five different modes based on their needs. To maintain privacy, each mode is isolated from the others, with no data syncing.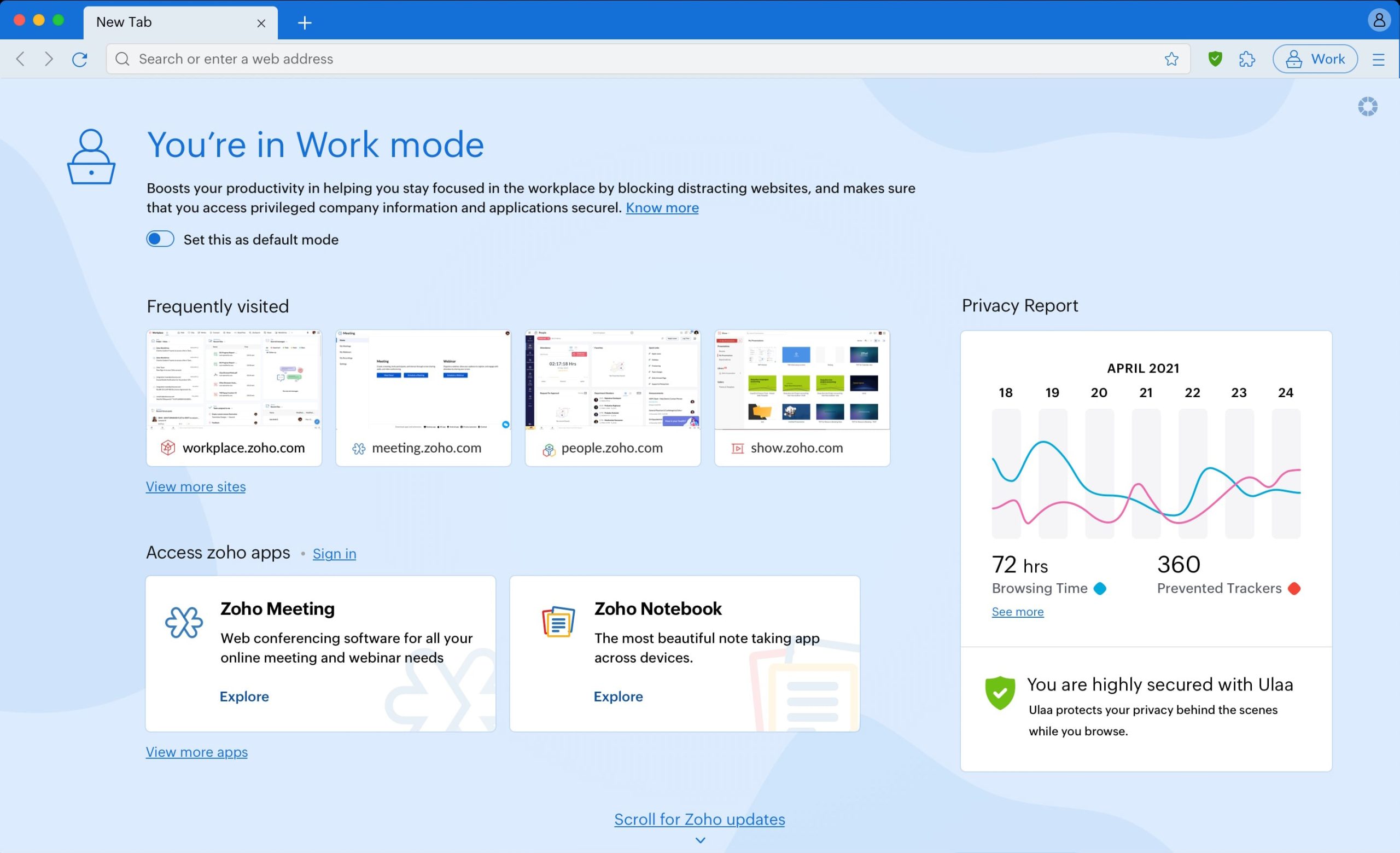 Personal mode is for private browsing activities like online banking, shopping, and streaming. Users can view search history, browsing history, cookies data, and favorite pages without creating an Ulaa account.
Work mode makes websites, apps, and browser extensions used for work purposes easily accessible. The ad blocker protects users from intrusive ads and other distractions.
Ulaa also has a developer mode for developers and testers. It has a suite of developer tools and extensions.
Kids mode protects children from harmful content through parental control features and built-in content filtering.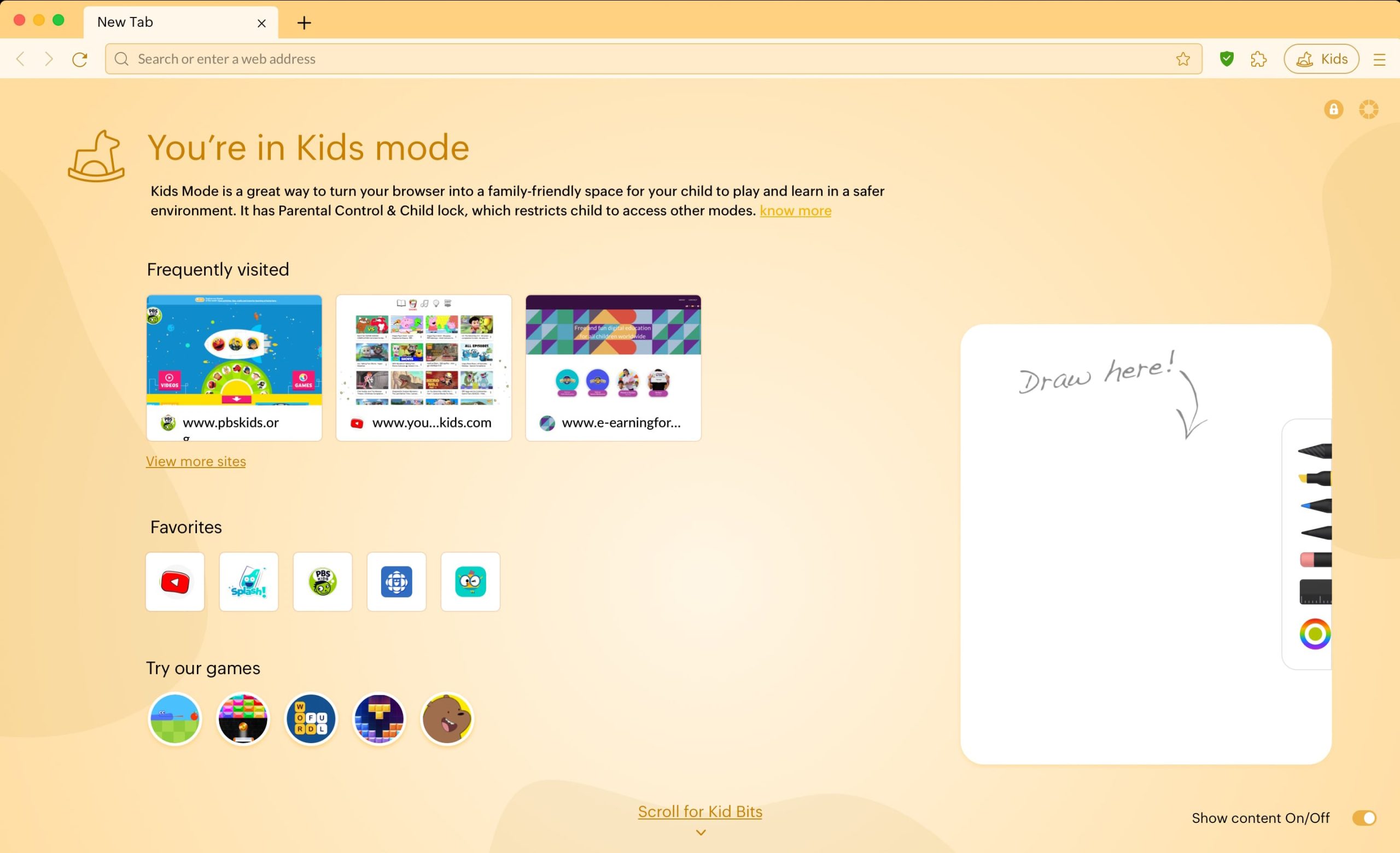 Open Season mode does not come with any privacy restrictions.
Ulaa also has features to increase productivity, such as Zoho Notebook, for taking notes across tabs and tab management options. It also has an Annotator feature that allows users to screenshot a page or a section of a page and also share the screenshots with other users.
The browser is also compatible with Chrome Browser extensions, meaning users can install extensions from the Chrome Webstore to customize their experience and increase productivity.
The desktop version of the browser is already available for download. The Android and iOS versions are also available but they are in beta testing.
What is Zoho?
Zoho Corporation, founded in 1996 and headquartered in Chennai, India, is a software development company that specializes in providing cloud-based applications for various business functions. The company's range of products covers areas such as sales, marketing, customer support, finance, and human resources. Zoho's suite of applications, including its flagship product, Zoho One, aims to offer integrated solutions to streamline business processes and facilitate collaboration. It's comparable with Google Workspace or Office 365.