Umbrel, the company that develops umbrelOS, has announced a new home server, Umbrel Home, to provide users with more privacy and control over their data.
The $699 home server uses umbrelOS, which comes with self-hosted apps in the Umbrel App Store like Home Assistant, Plex, Bitcoin/Lightning node, and Nextcloud, which acts like a personal cloud solution for documents, photos, videos and more.
The goal is to get more people to own their own data instead of relying on Big Tech.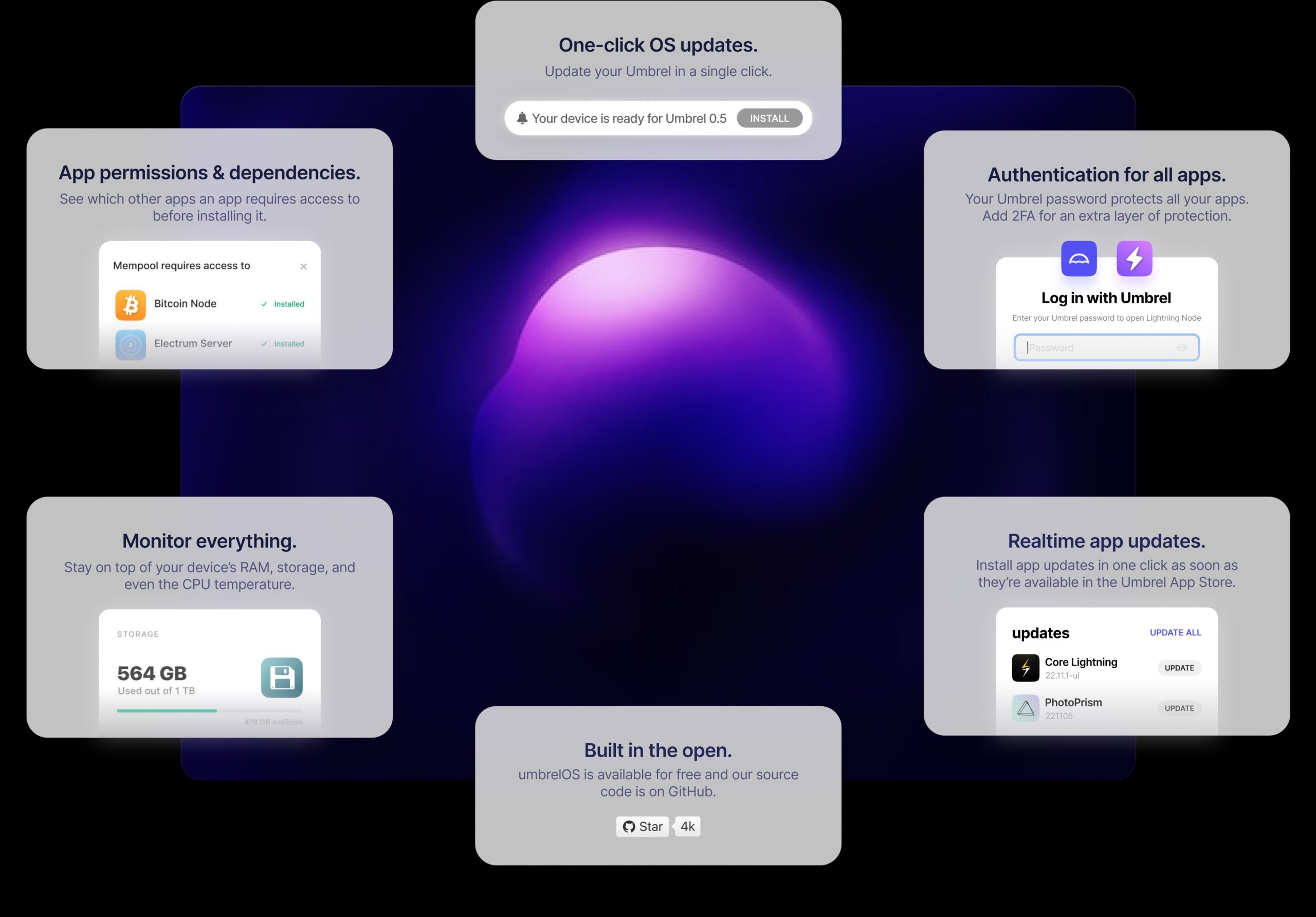 Umbrel Home features a 2.96GHz Quad-Core processor, 16GB dual-channel RAM, 2TB NVMe SSD, and a cooling system. That plus consuming only 10 watts could make the home server superior to Raspberry Pi 4.
"Building a plug-and-play home server that was specifically engineered for umbrelOS has been our dream since day one," said Umbrel CEO Mayank Chhabra. "With the recent challenges in Raspberry Pi pricing and supply chain, we knew it was time to bring our vision to life, set a new benchmark in self-hosting, and make it accessible to users of all skill levels."
Self-hosting solutions like Umbrel Home are a good alternative for people concerned about privacy and control over their data.
Shipping expected to start this month.