A Catholic priest in the UK has not been accepted as chaplain by a university because of his anti-euthanasia and anti-abortion views expressed on social media.
The University of Nottingham found Father David Palmer of the Diocese of Nottingham unfit to perform this duty after he publicly opposed the country's legislation regulating euthanasia as paving the way for attempts to "kill the vulnerable."
Father Palmer made this comment on Twitter, and holds other pro-life views, such as those concerning abortion, which he at one point described as "the slaughter of babies."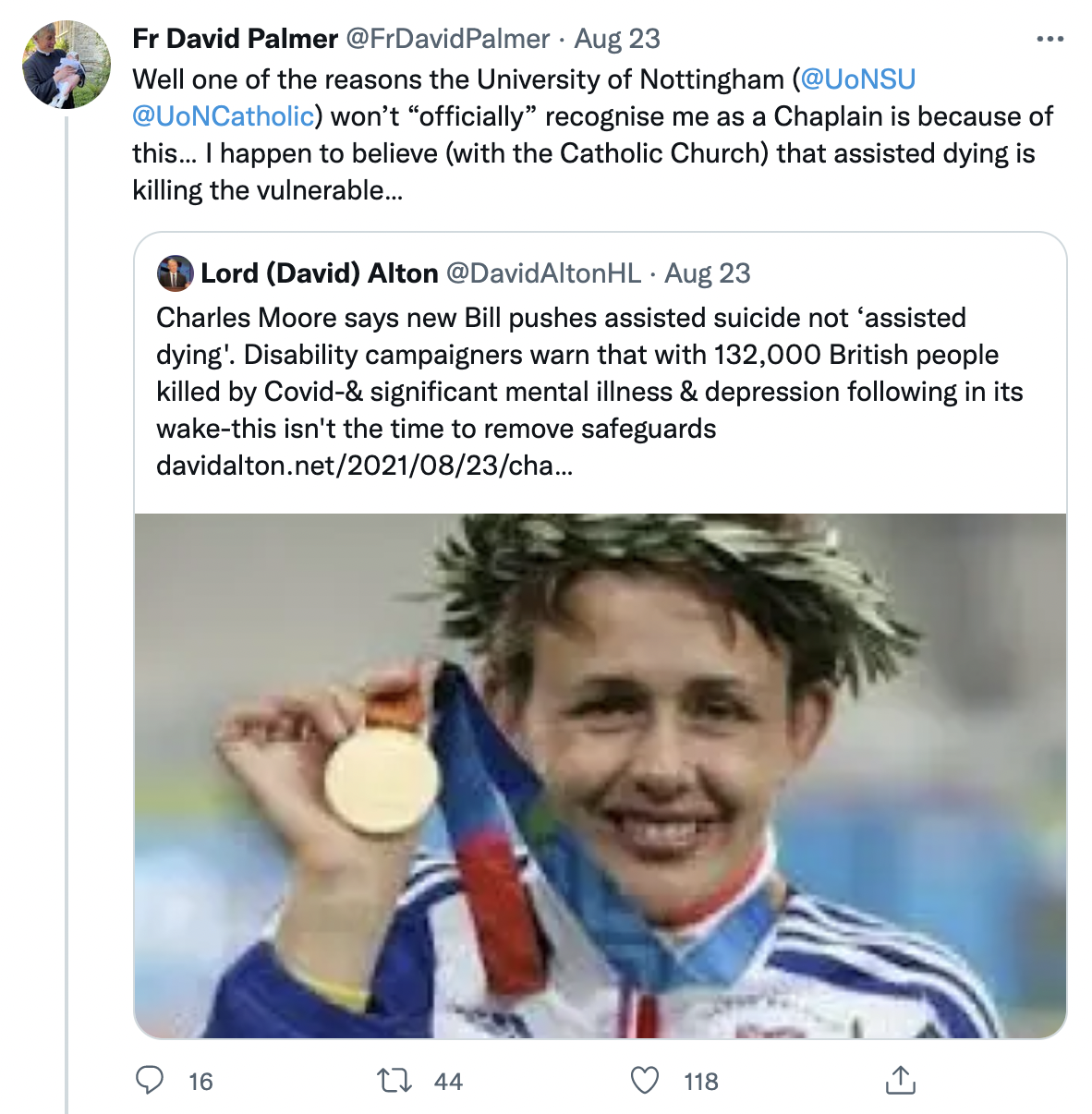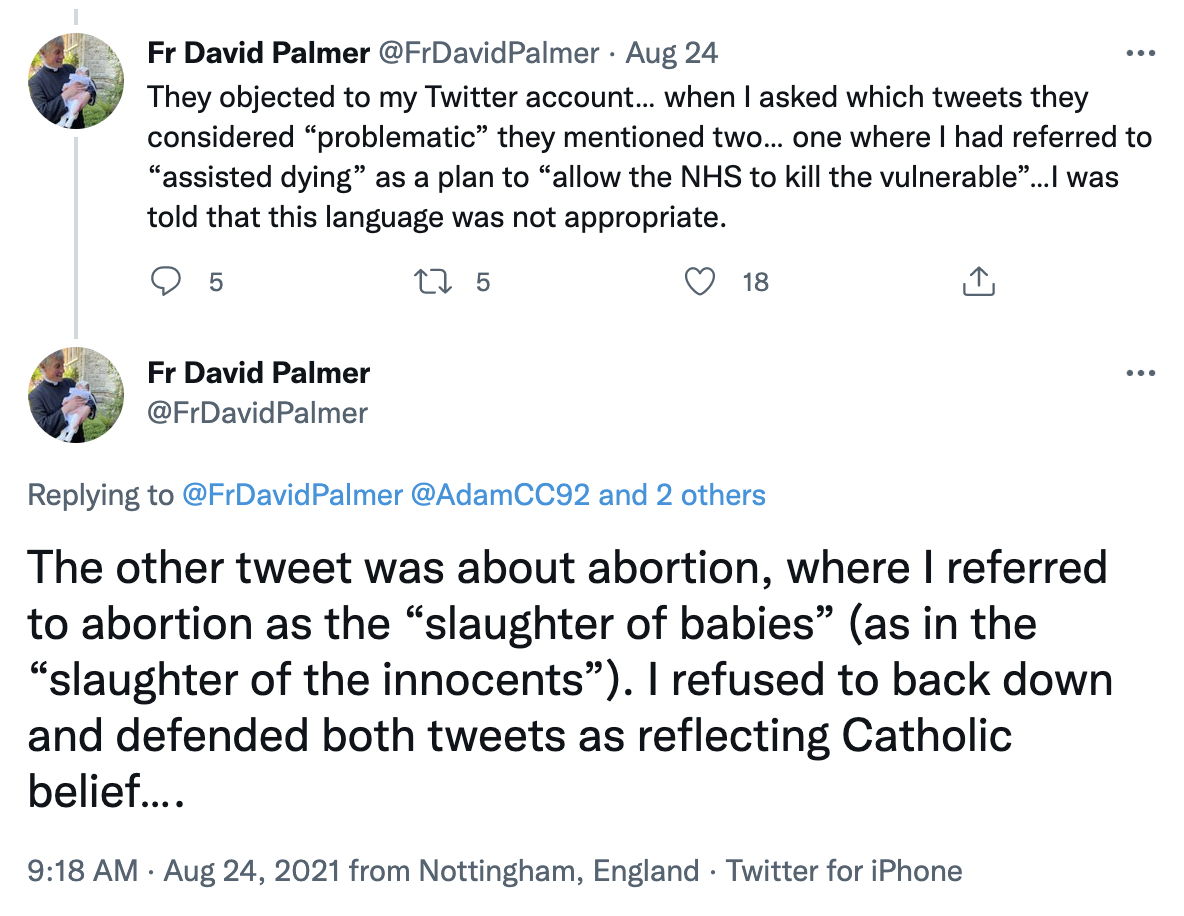 The priest would not change the wording of his posts, as requested by the university, who told him they were concerned with the way he chose to deliver his message, while not having an issue with his position on these issues. But he said they were in line with the tenements of Catholic faith.
When it comes to the euthanasia bill, the university suggested that Palmer change the phrase, "killing the vulnerable" to, "end of life care."
Since the two sides could not see eye to eye on this, the University of Nottingham rejected Palmer as the chaplain of its Catholic community, despite the nomination for the position having come from the region's bishop, Patrick McKinney.
The university has since allowed Palmer to serve mass on campus in the role of what reports say is a guest priest, while the bishop has not yet nominated another one to take his place.
The priest is in the meanwhile accusing the university of practicing policing of religious belief that he finds "completely unacceptable," and he is receiving support on Twitter from those who see the secular school's actions as an attempt to censor beliefs aligned with Catholicism.
Others see the treatment of Father Palmer as proof of his "canceling" and prejudice towards Catholics and people espousing pro-live positions.
Activist groups like the Society for the Protection of Unborn Children were also quick to defend the priest, saying that the university's move showed there was a broader free speech crisis, coupled with "a growing hostility towards the pro-life community."