The student senate at the University of Texas-Arlington impeached the student body president and chief of staff over social media comments. The two student leaders claimed the impeachment was a retaliation by another student leader who was facing impeachment.
The two students were impeached over allegedly "racist, transphobic, islamophobic, and partisan" comments they made on Discord.
The student body president, Caitlyn Burge-Surles, said "blow up Iran" in a discussion about US policy in the Middle East.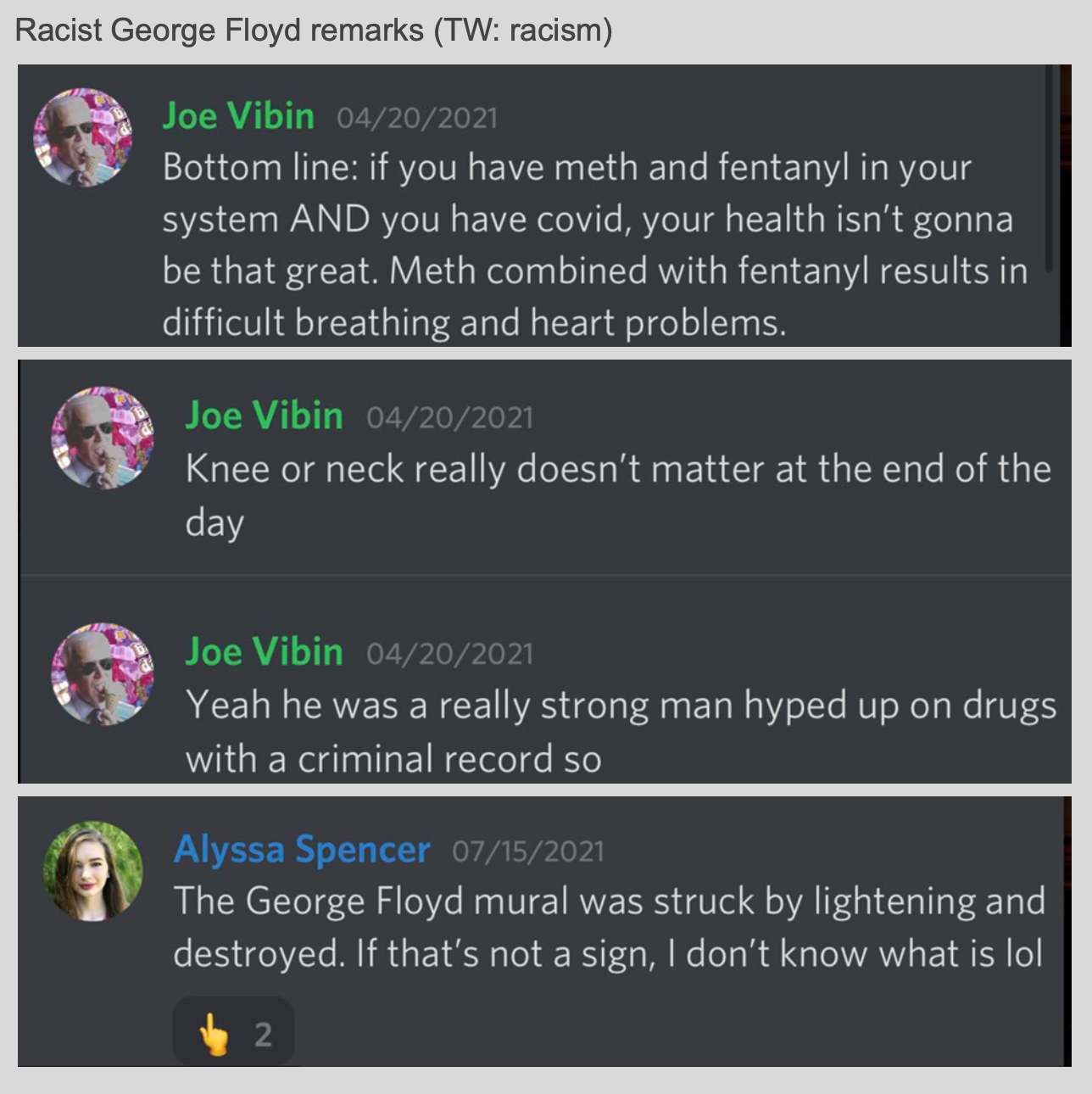 "This leads a reasonable voter to believe that President Caitlyn believes we should blow up the homes of some of our students and that she wants us to blow up where they may still have families," impeachment manager Jacqueline Avila said during the proceedings – as reported by The College Fix. "If this was someone talking about the United States, they would be put on a terrorist watchlist."
Burge-Surles also mentioned "evil liberals," leading to the partisan accusation. In a separate comment, she described George Floyd as "a really strong man hyped up on drugs with a criminal record."
The former student body president poste a photo of Caitlyn Jenner (born Bruce Jenner) and herself and wrote "twins except one is a woman."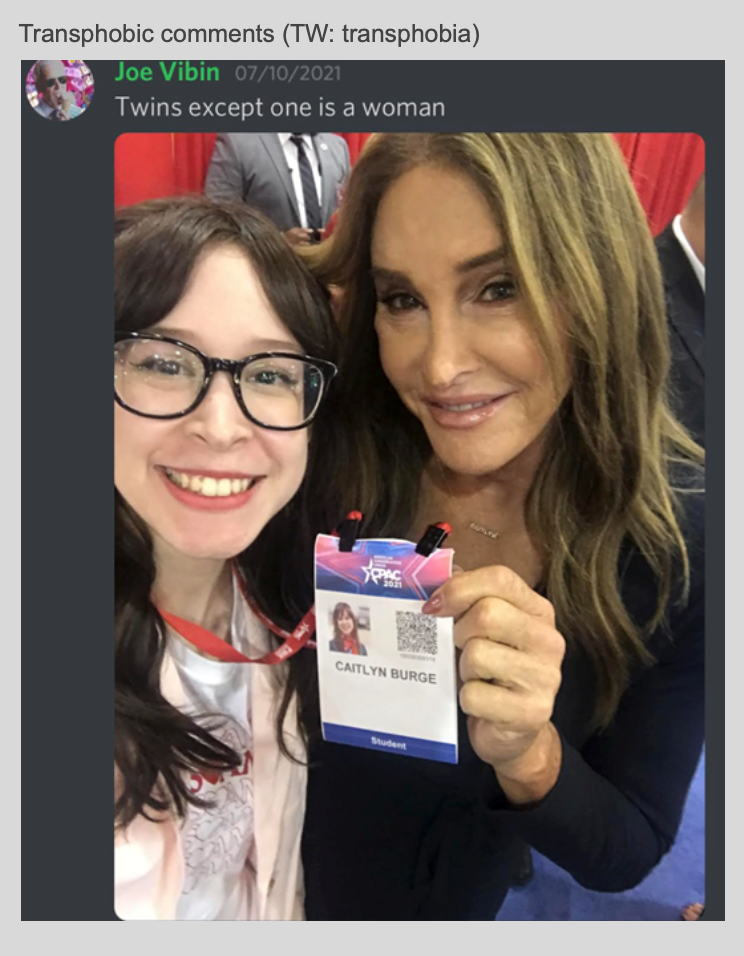 The impeachment documents accused Burge-Surles of neglecting "her duties to represent the student body fairly due to partisan and hostile attitudes towards minorities, people of color, and people of the opposing political party."
"It is unacceptable for a leader of our student body to directly hold these discriminatory values and mask them as political opinions or religious opinions," Avila said.
Chief of staff Alyssa Spencer was also impeached, under the same charges. She also faced an additional charge of making unacceptable comments.
In one comments, Spencer blamed slavery on Africans, saying: "Quick history lesson for those people: White people may have bought slaves, but guess who sold them?"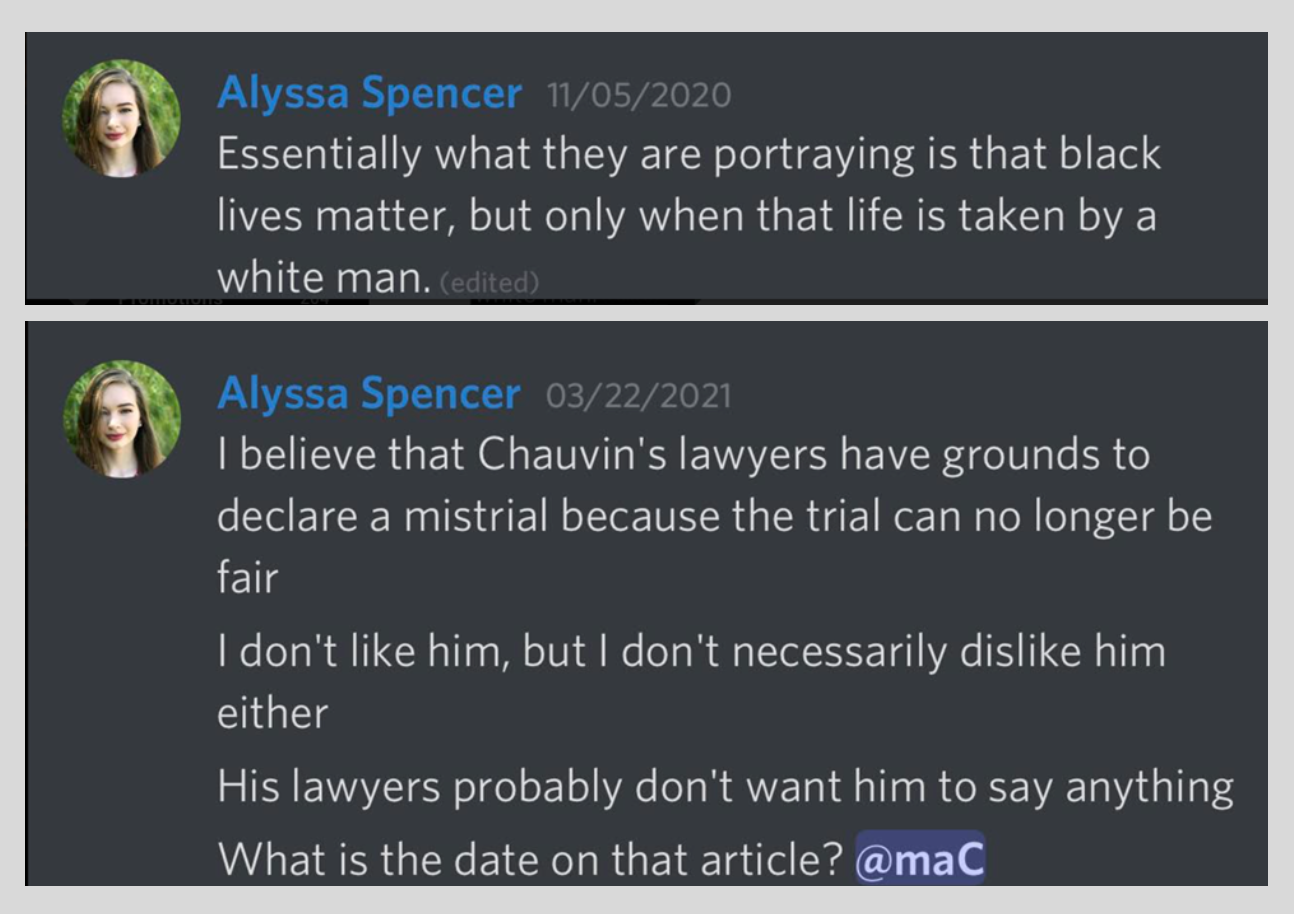 Both Spencer and Burge-Surles claimed they faced impeachment for trying to hold student body vice president Thomason Clayton accountable for his actions. Clayton was facing a Title IX violation charge for "unprofessional, inappropriate, and aggressive behavior."
After realizing he was facing impeachment, Clayton allegedly sent an email accusing Spencer and Burge-Surles of discrimination, racism, transphobia, and partisanship.