YouTube has reinstated a featured video from Unlocked, a British independent media outlet, after the channel's appeal and soon after it was contacted by Reclaim The Net over the video's removal.
The video features retired NHS pathologist and professor Dr. John Lee and discusses the government's response to the pandemic in a way that was critical of lockdowns.
The video was suspended by YouTube the same day that it went live.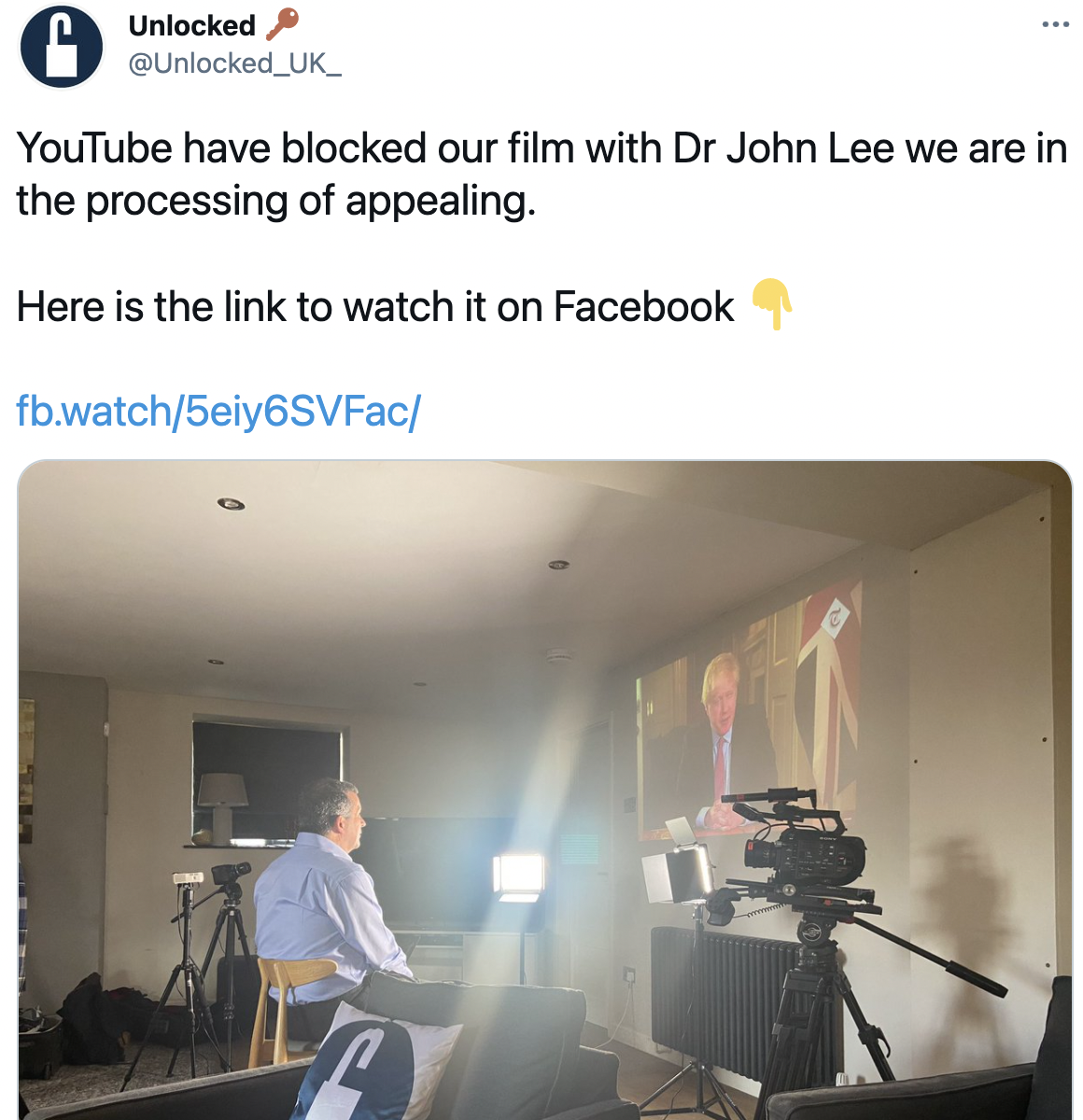 The video is just the latest of many videos that criticize governments over their response to the pandemic that have been censored by the Big Tech giant, as YouTube has been censoring content that goes against the prominent doctrine of the WHO and the CDC.
YouTube's censorship is coming at a time when many are abandoning mainstream media outlets who many feel have let them down in recent times and are looking for alternatives.
Mainstream media such as the BBC has been suppressing the debate on the government's response to the pandemic, suggested Dr. Lee, calling the BBC "a propaganda channel" for refusing to bring on air experts who disagreed with the coronavirus measures, such as lockdowns. According to the medical expert, "openness and debate" are supposed to be a "hallmark of our society."
"If we live in a free, democratic society, openness and debate is one of the things which is a hallmark of our society and yet the Government have been unwilling to debate with me or anyone else who is skeptical of their claims on what they are doing in any way," Dr. Lee said, speaking to talkRADIO's Kevin O'Sullivan earlier this year.
"The BBC, for example, seems to have been essentially censored and has become a propaganda channel. Anybody who supports the Government narrative is on. Anybody who doesn't you simply don't hear from."
The Unlocked channel describes itself as "new common-sense media channel for those abandoned by the MSM."