Utah State University (USU) is accused of violating its students' free speech rights on social media that are guaranteed by the Constitution, as advocacy groups are urging it to drop this policy.
USU is a public institution and therefore subject to implementing First Amendment protections, including online – but that is not how this school behaved when it decided to block a student on Twitter over a post apparently critical of the USU library's floor plan.
"You bastards" was the expressions student Zachary Grant Bess tweeted during a back-and-forth on Twitter with the university, that also involved other students and happened under the hashtag, #USUgripe. The library doesn't have a back door, and when the university's account suggested that the entrance could be treated as a back door, while students might "philosophically" imagine that there is no front door – Bess lost his patience.
"Doesn't change anything you bastards, just means you need to build a front door," he wrote, among other things. Although he was warned about the use of a swear word, the blocking came after he reminded the school in another tweet that he paid $4,000 to work as a free teacher during the epidemic, 300 miles away from the campus, and therefore deserved some leeway regarding his language.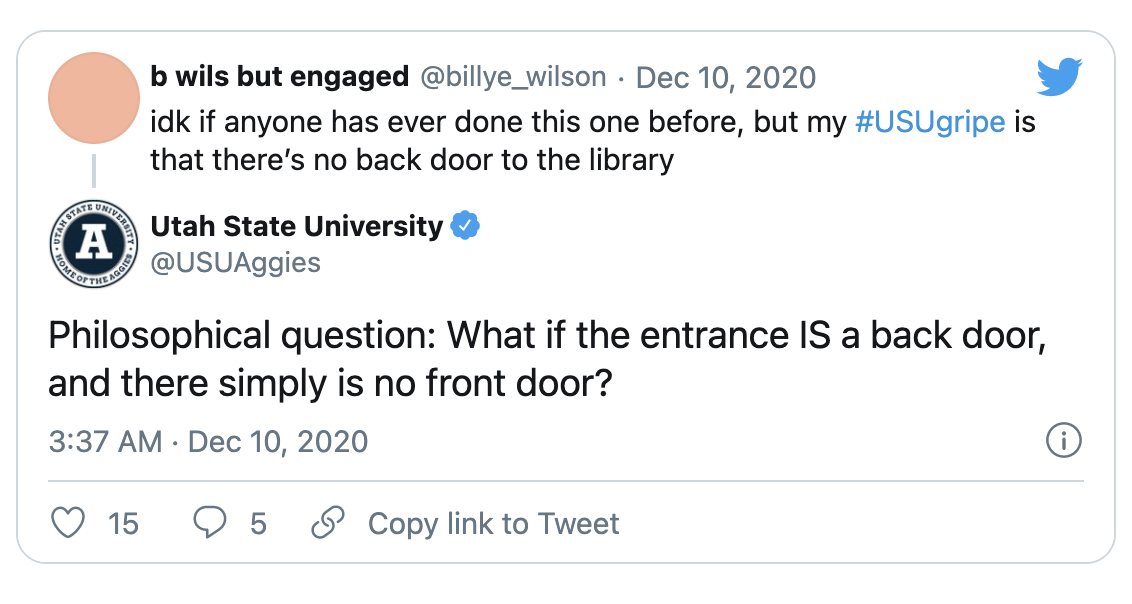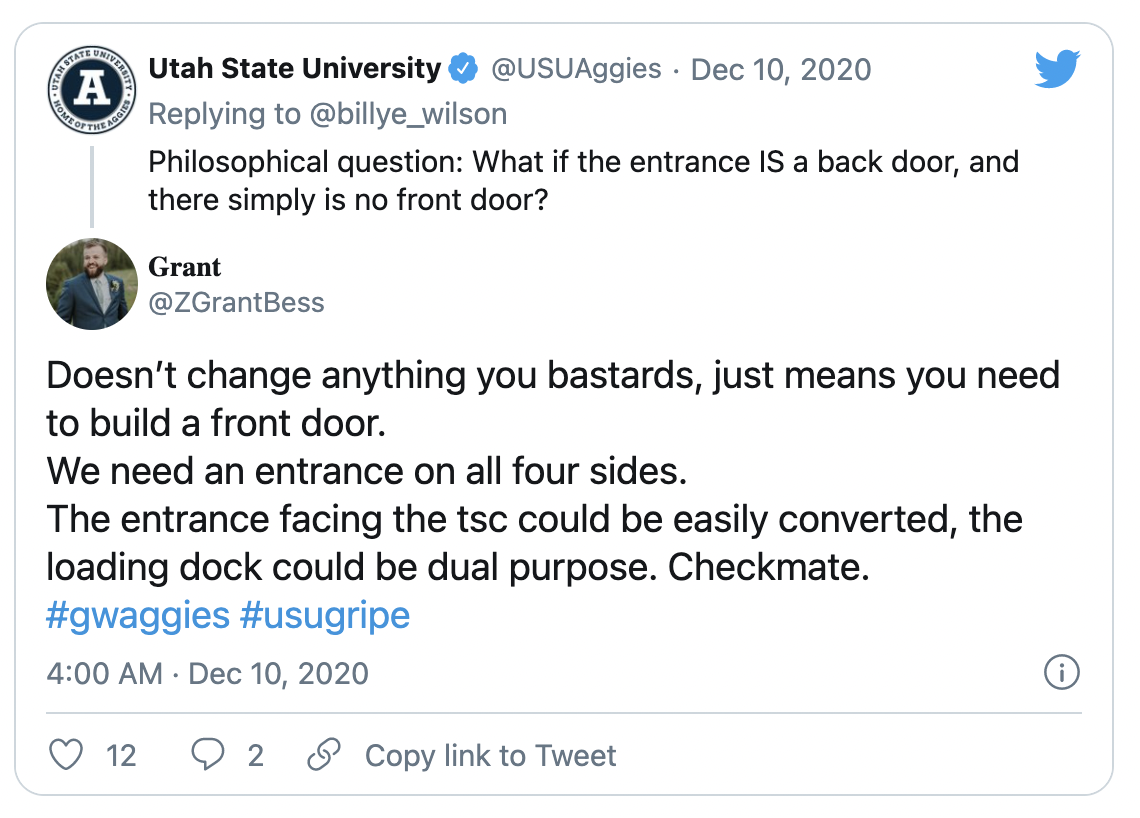 The account was later unblocked, but what's worrying student freedoms advocates like the Foundation for Individual Rights in Education (FIRE) is that this is not an isolated incident but a matter of USU policy.
The university's page on Facebook makes no attempt to hide it, stating that it allegedly has the right to delete content or block students if their posts or comments are found to contain profanities, obscenities, personal attacks and harassment, or violate privacy.
But in a letter FIRE sent to USU, the university is reminded that profanities and personal (verbal) attacks are both constitutionally protected free speech that cannot be censored by an institution of this type. The pandemic, which is keeping many students away from their campuses, making them rely on online communication, compounds the problem with restricting or blocking their access to a school's accounts.
USU is also asked to provide public records concerning this policy thus far, and to replace it with one that complies with the Constitution.