The popular YouTube Android app Vanced has been forced to shut down, after Google sent a legal threat.
Vanced works like YouTube, with the added advantage that it allows users to block ads.
In a tweet, Vanced said: "Vanced has been discontinued. In the coming days, the download links on the website will be taken down. We know this is not something you wanted to hear but it's something we need to do. Thank you all for supporting us over the years."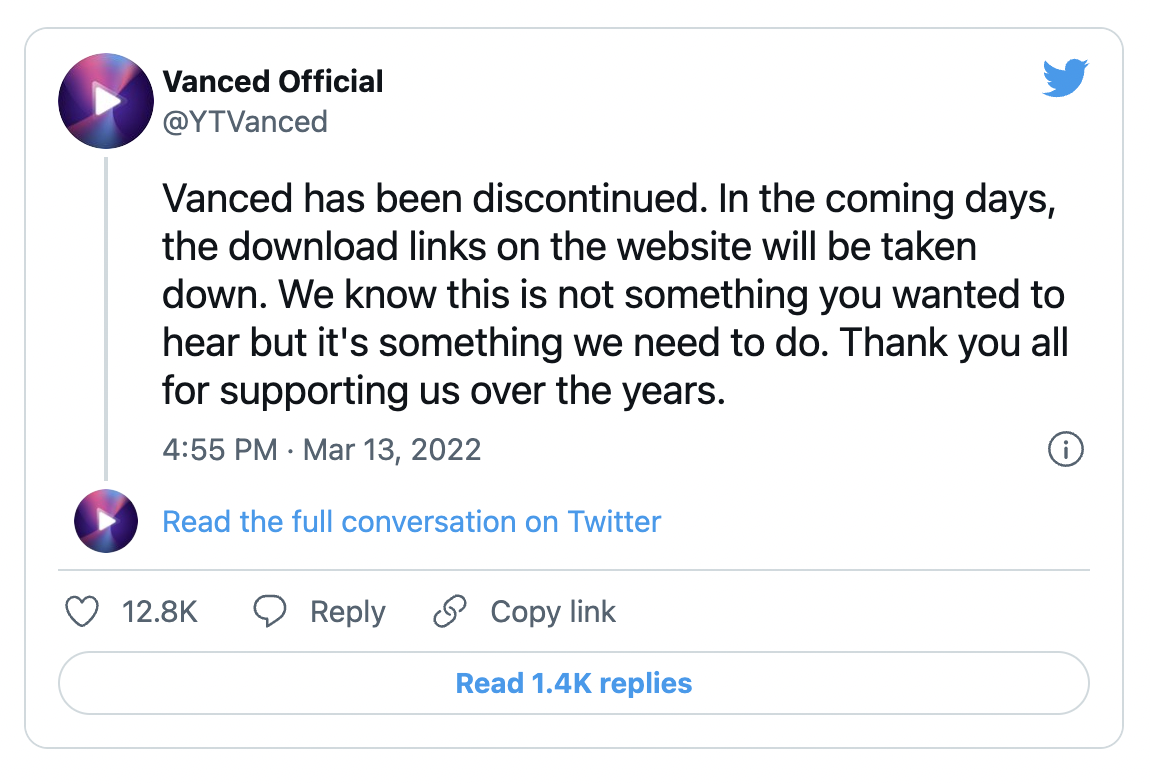 According to The Verge, Vanced owners received a cease and desist letter from Google, which forced them to discontinue the app.
"We were asked to remove all references to 'YouTube,' change the logo, and remove all links related to YouTube products," a spokesperson for Vanced told The Verge.
The app will continue to work for everyone who already has it installed. However, it will not be updated; meaning it will stop working at some point in the future.