A veteran volunteer firefighter in Absecon, New Jersey, was suspended for 30 days for liking a Facebook post. He could face further punishment for violating the suspension.
On March 4, Deputy Fire Chief Dale Conover was suspended for thirty days by the Absecon Fire Department. In a letter obtained by WPG Talk Radio, the Absecon Fire Chief Roy Talley told Conover that he was suspended for an "inappropriate post."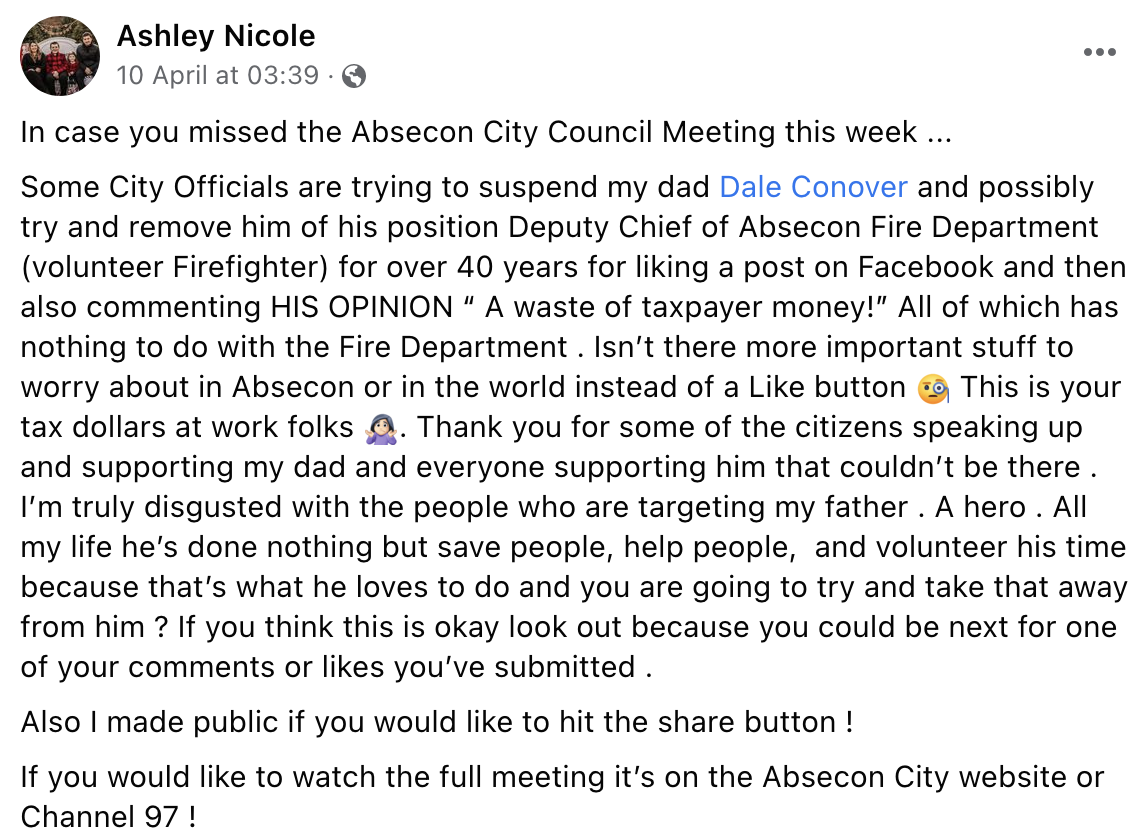 Conover was suspended for liking and commenting on a post in a public Facebook group about a boat ramp. He called the project "a waste of taxpayer money."
Conover had to cut short a vacation with his wife in Florida to defend himself in a City Council meeting last Thursday.
"In my opinion, this has nothing to do with the fire department, which I've been an active member of for 40 years," Conover told the city council. "Being a volunteer firefighter is a thankless hobby. Most people don't realize the hours of sacrifices we make.
"Family gatherings you miss or are late getting to or are interrupted to leave your loved ones to help people not knowing if you're ever going to see them again."
A former member of the city council, who clarified he does not agree with Conover about the boat ramp, said that there was a lack of due process in the fireman's suspension.
"To hear that there was no direct interaction or personnel discussion with the employee or the volunteer before an action was taken, I don't get it," he said.
City Solicitor Bill Blaney refused to discuss the suspension publicly but argued that the city's fire department is volunteer oriented, so it has its bylaws for personnel issues.
"If the city were to take action there would be charges placed by the city and a hearing," Blaney said.