An artist took the liberty to add smiles on the faces of prisoners in the notorious Tuol Sleng prison for a piece that was published for VICE.
The piece has since been deleted after suggestions the artist was trying to rewrite history and hide the atrocities of the 1970s Communist Party within Cambodia – known as The Khmer Rouge.
Matt Loughrey, for a profile piece on VICE, colorized the images of several photos of Tuol Sleng prisoners, taken from the Tuol Sleng Genocide Museum. Back in the 1970s, at least 12 thousand people were tortured and murdered in the Tuol Sleng prison.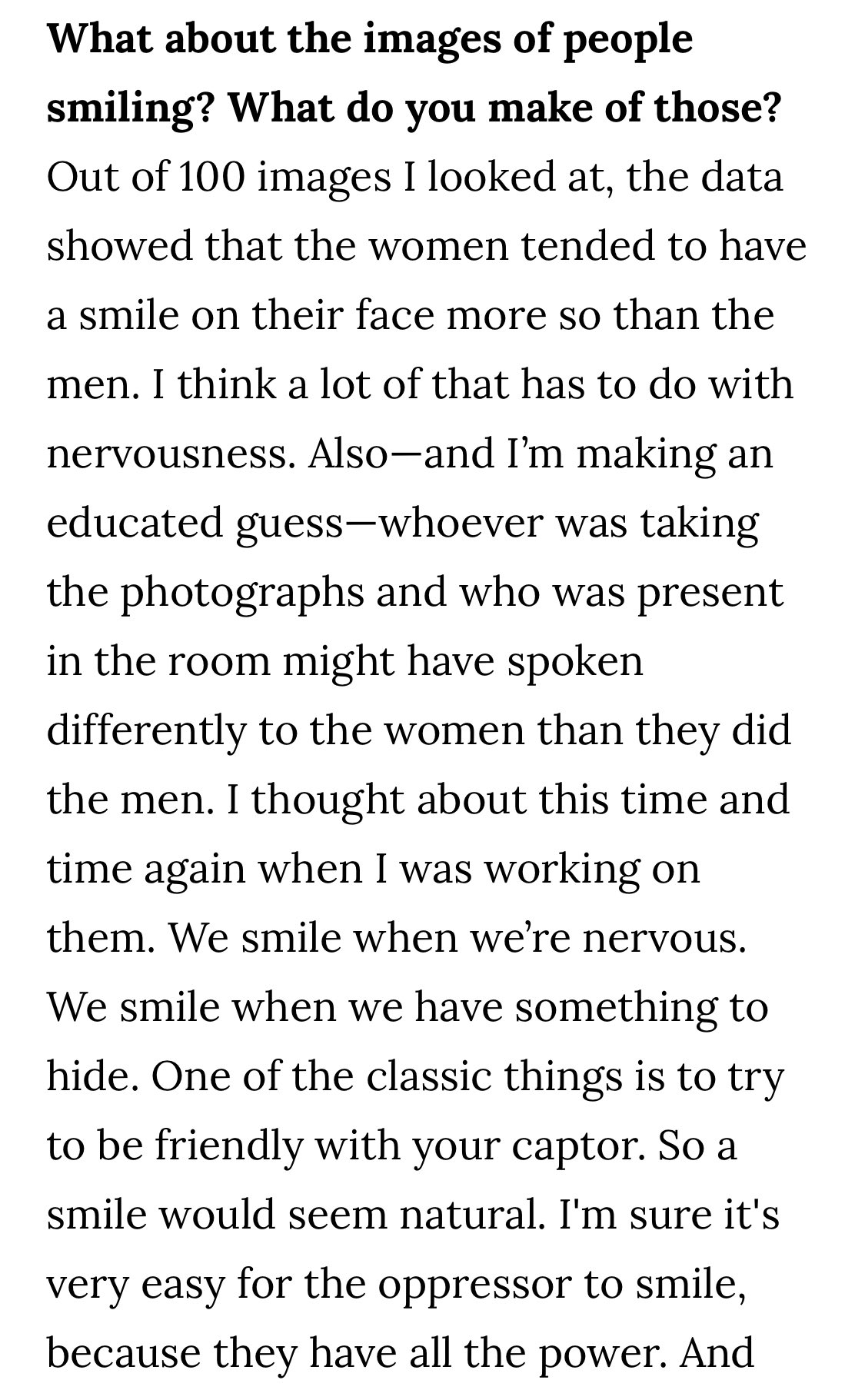 Cambodia's culture ministry objected to the manipulation of images and adding smiles as it affected the "dignity of the victims." Both VICE and the artist Loughrey were asked to take the images down. The country's culture ministry stated that the Tuol Sleng Genocide Museum owned the images and legal actions would be taken if the manipulated, colorized images wouldn't be taken down.
"We urge researchers, artists and the public not to manipulate any historical source to respect the victims," said Cambodia's culture ministry.
VICE ended up taking the whole story down and stated that it failed to meet their standards. "The story did not meet the editorial standards of VIC and has been removed. We regret the error and will investigate how this failure of the editorial process occurred."
It also acknowledged the fact that Loughrey added a number of photographs of Khmer Rouge victims that were "manipulated beyond colorization."
The story, before VICE took it down, generated quite a lot of buzz online, with several Cambodian netizens posting the original images and criticizing the story for posting manipulated images.
"No words can ever fully describe the dreadful feelings hidden behind those faces who knew they would soon be marched to the mass graves. But here they were transformed into celebratory, smiley portraits for an artful show-off. Inconsiderate and offensive!" wrote a Twitter user in response to the story from VICE.
Lydia, a woman who was related to an individual in Loughrey's photographs, said that the artist had provided false information about her uncle to VICE. While Loughrey suggested that Lydia's uncle was a farmer who was electrocuted and set on fire, Lydia said that her uncle was not a farmer but a primary school teacher.
"We don't know the exact way in which he died, and there may be a record of that we haven't seen. But the rest is false: he was not a farmer, but a primary school teacher. It's impossible for Loughrey to have been in contact with his son, because his only children also died," Lydia said.
She also said that "responsible journalism is crucial," especially when it concerns historical events such as genocide.