President Trump's January 6 video addressing rioters and protesters and telling them to go home peacefully has been viewed millions of times on Rumble and Parler after the video was removed from the President's accounts on Facebook, Twitter, and YouTube for "inciting violence" and "election misinformation."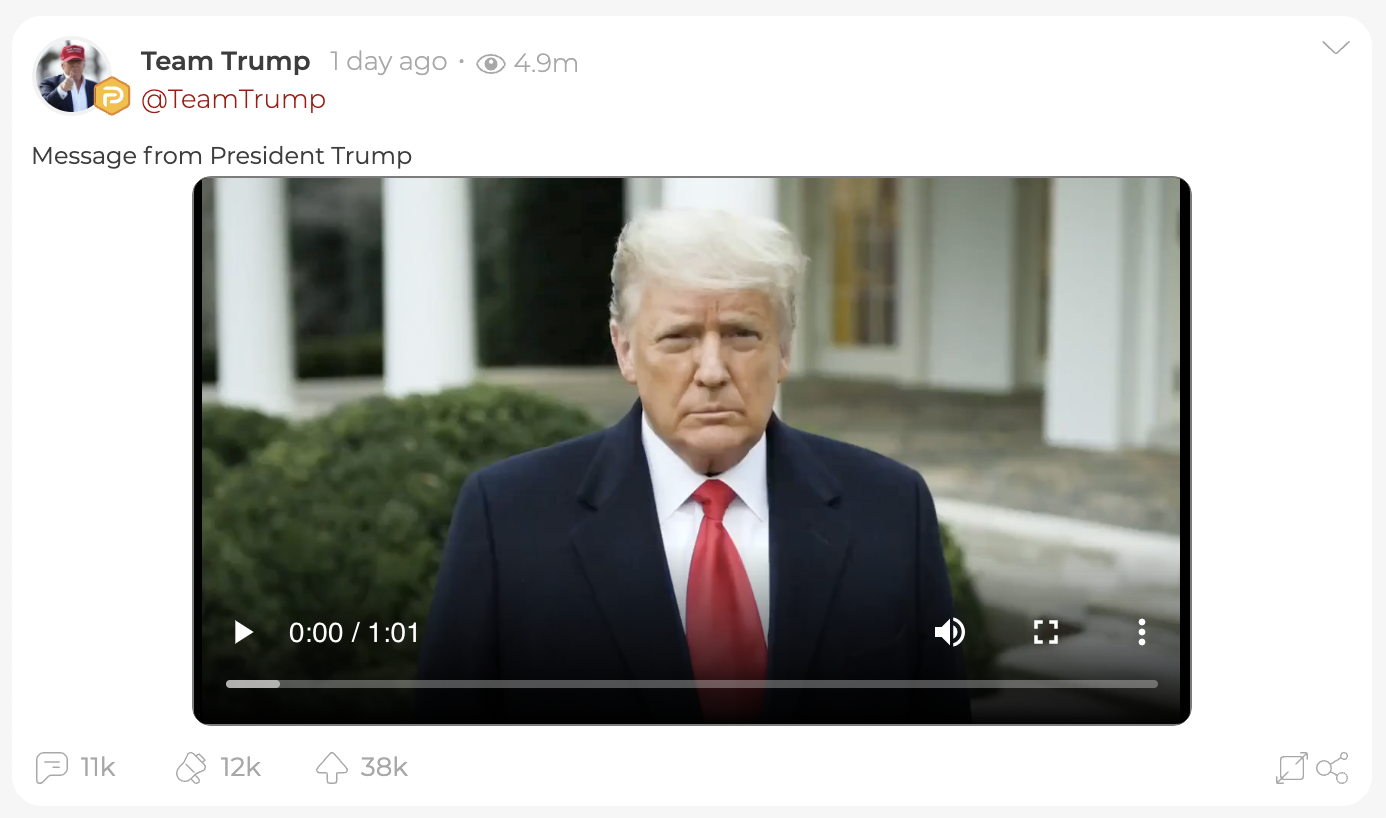 Rumble is a video hosting platform like YouTube, while Parler is a microblogging platform popular with those who have been censored by Twitter and Facebook. Free speech supporter and commentator Dan Bongino has a stake in both platforms. The two platforms do not share the same censorship sentiments as their mainstream rivals and have been experiencing much growth in recent months.
Team Trump (the President's official election campaign account) uploaded the video on Parler, the anti-censorship version of Twitter. The video has over 4 million views and thousands of comments.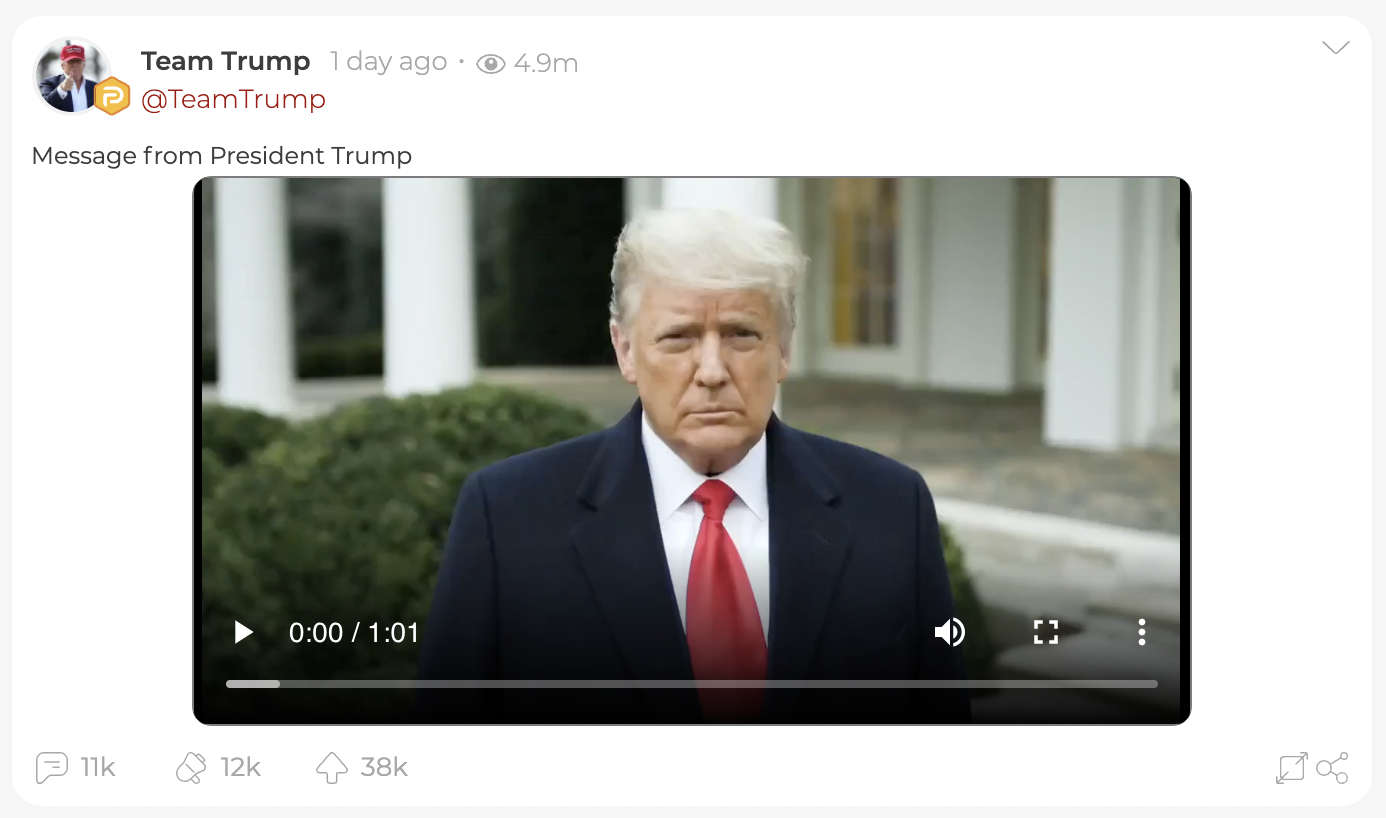 On Rumble, the video was uploaded by several accounts, including Dinesh D'Souza, a political commentator, and Fox News presenter Sean Hannity. Collectively, the video has more than 620k views on the YouTube alternative.
YouTube removed the original video for election misinformation. However, copies of the video in the "educational context" are supposedly still allowed.
Facebook and Twitter deleted the video. Both also temporarily locked the presidents' accounts. On Thursday, Facebook made the unprecedented move of suspending his account indefinitely and Twitter followed today.