Animation voice actor Tara Strong has come upon turbulent times after her social media pronouncements expressing her staunch support for Israel and subsequent repudiation of the terrorist group Hamas.
The robust stand resulted in her surprising dismissal from the forthcoming Boxtown animated series, underscoring concerns about censorship and freedom of speech in the entertainment industry. The prominent actor was made aware of her unfortunate dismissal not through any official communique, but instead, through a public recasting announcement posted by the show on X.
The pronouncement by the official Boxtown X page stated, "Hello all! Just wanted to offer a quick update on Boxtown. We will be recasting the role of Bill (previously played by Tara Strong). We'll have more info soon on open auditions." Much to her surprise, Strong, 50, learned of her sudden unemployment from this post, later expressing her disappointment to her extensive online following.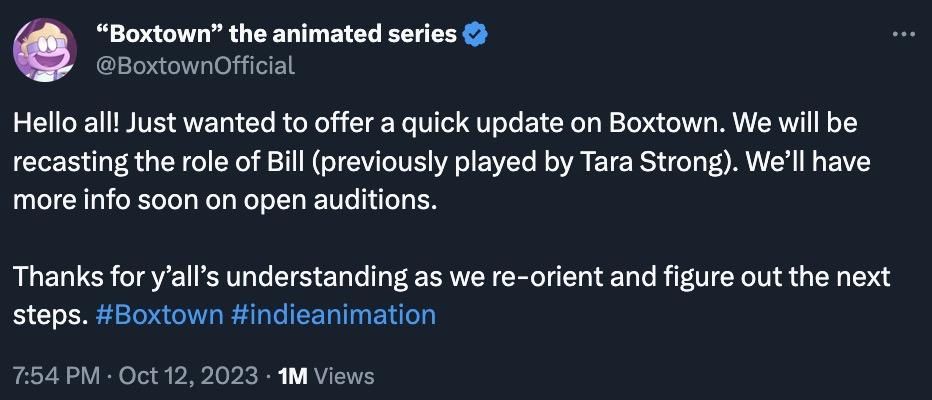 Renowned for her body of work, including notable roles in The New Batman Adventures, Powerpuff Girls, Teen Titans, Rugrats, and many others, Strong has also been deeply vocal about the war.
Her tweets, some targeting the acts of the terrorist group Hamas and others appealing for peaceful resolution, appeared controversial to some.
After the October 7th attack by Hamas on Israel, Strong wrote, "If you are PRO suffering, rape, murder of ANY innocent people, today I will block you. We should all be praying for peace. To end ALL wars, near and far. To end the suffering of ALL innocent civilians everywhere regardless of political affiliation."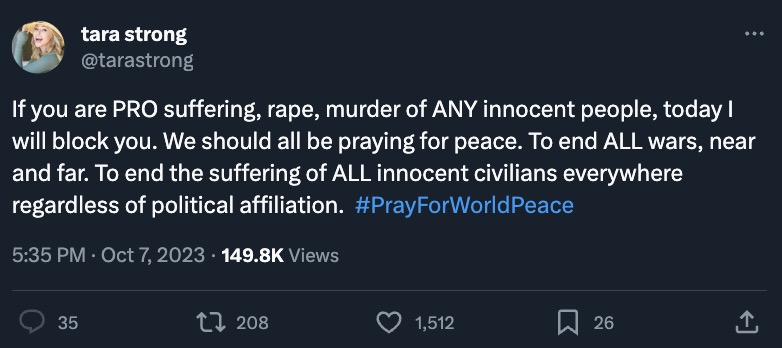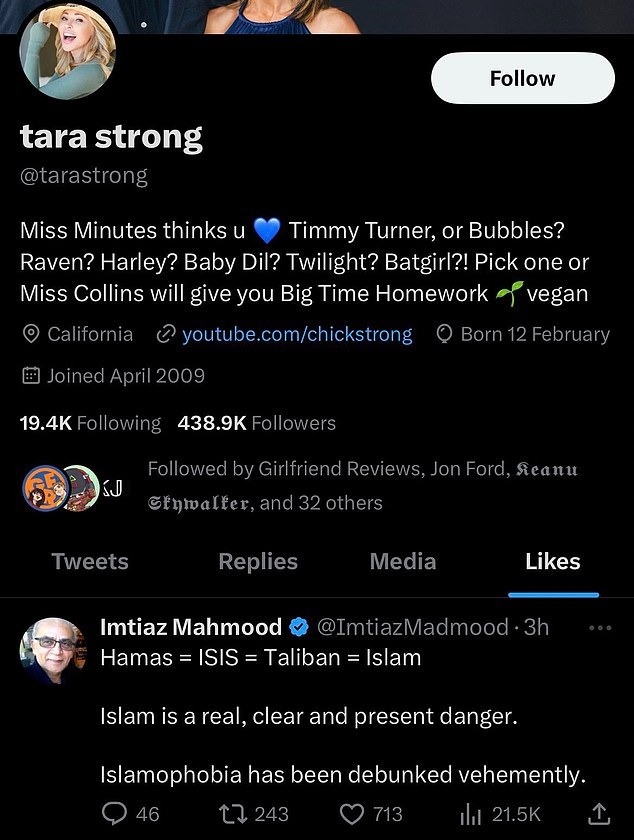 Tara also posted a message from the American Jewish Committee that claimed people "only excuse terror when it targets Israel."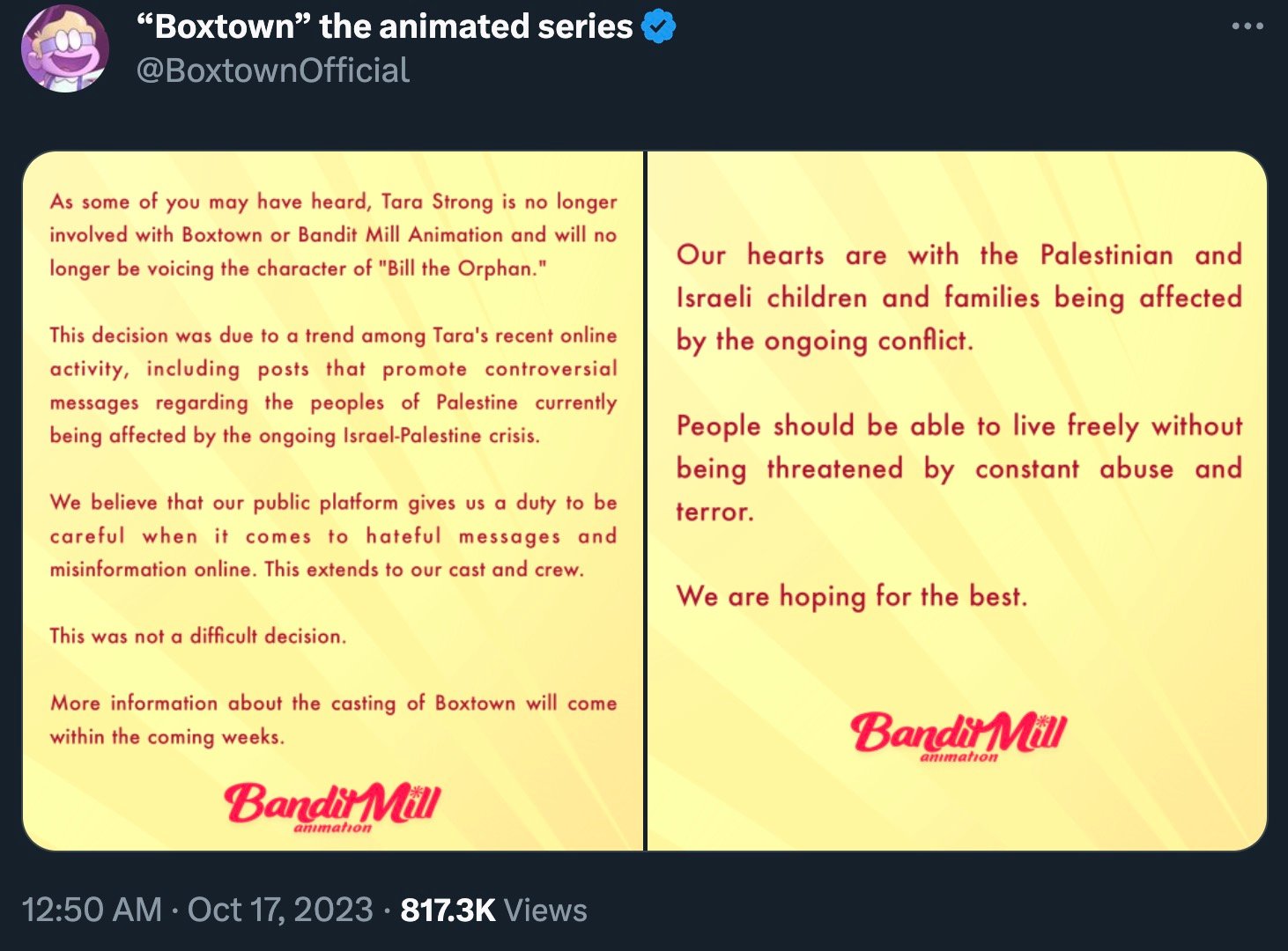 On X, the Boxtown account posted a statement: "As some of you may have heard, Tara Strong is no longer involved with Boxtown or Bandit Mill Animation and will no longer be voicing the character of 'Bill the Orphan.'
"This decision was due to a trend among Tara's recent online activity, including posts that promote controversial messages regarding the peoples of Palestine currently being affected by the ongoing Israel-Palestine crisis."