Following a move by the Chinese legislature to impose a national internet security law, there was a spike in the downloads of geo-unblocking apps in Hong Kong. Should it pass, residents of Hong Kong might cease to enjoy the city's somewhat lax internet laws.
From The Guardian:
China's proposed new security law for Hong Kong will allow Beijing's security forces to operate in the city, where local authorities have indicated the powers will be used to try to suppress the pro-democracy protests that broke out almost a year ago.

The US secretary of state, Mike Pompeo, said on Friday that the legislation was effectively a "death knell" for Hong Kong's status as an autonomous city. He urged China to "reconsider its disastrous proposal [and] abide by its international obligations".
Currently, Hong Kong, which has semi-autonomous status, does not have the same internet restrictions laws as mainland China.
While US-based social media apps such as WhatsApp and Twitter are illegal in the mainland, Hongkongers can use them without breaking the law. Also, Virtual Private Networks (VPNs) are illegal on the mainland but are legal in Hong Kong.
To bypass internet geo-restrictions, people use VPNs. They work by masking a user's actual location. According to Sensor Tower, on Thursday, 7 VPN apps appeared in the list of 10 most-downloaded apps (excluding games) from Apple Store in Hong Kong. These apps were not in the list of most-downloaded apps in the days before Thursday.
Surfshark VPN, said there was a 700% increase in sales within the Hong Kong territory. Thursday morning sales surpassed sales of the whole previous week. The company reported the same trend on Friday morning and predicted that sales could surpass what they recorded on Thursday.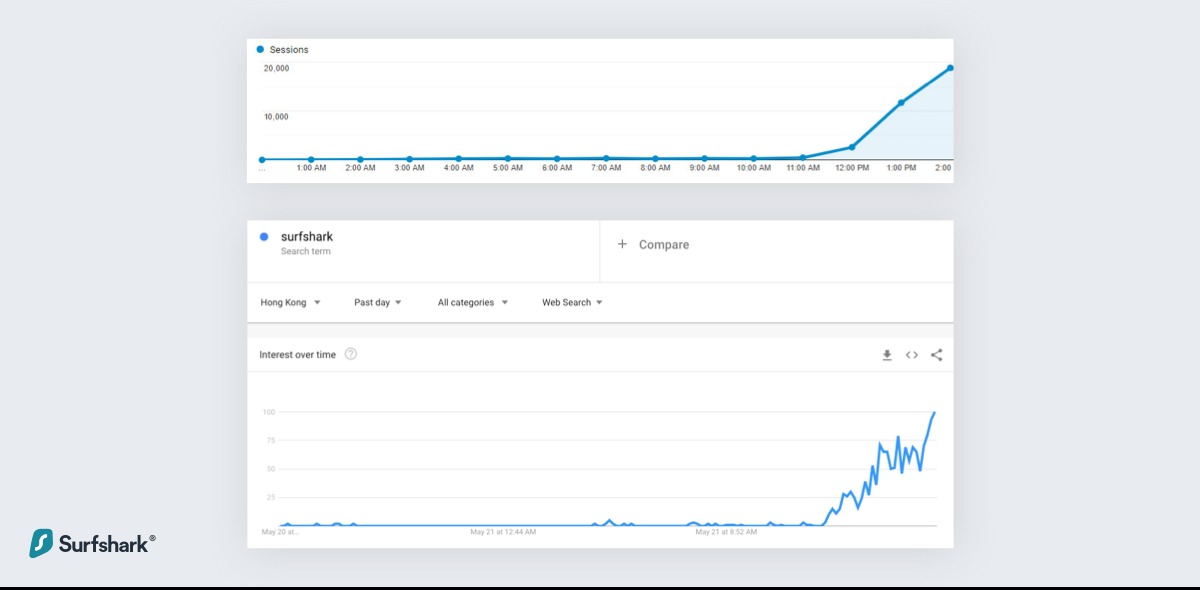 China's parliament has an annual session next week Thursday, where the bill is likely to pass. After passing, the new law will bypass Hong Kong's current internet privacy legislation. The law will increase internet censorship and surveillance.
The timing of the introduction of the law is suspicious. In the middle of a pandemic, the government will not have to deal with pro-privacy demonstrations. According to Ray Walsh of ProPrivacy.com, the Chinese government is taking advantage of the epidemic to gain more control over Hong Kong.