There is a paragraph about website site blocking in the new free trade agreement between Australia and the UK. The trade agreement could set a precedent for other trade agreements with other countries.
Website blocking is one of the solutions to fight piracy. Like most forms of censorship, it was controversial initially but over the past decade it has been increasingly normalized. Several countries, including Australia and the UK, have laws allowing rights holders to request the blocking of piracy sites. Both countries have a list of domains that ISPs should block and the list is regularly updated.
The paragraph states that each country "shall provide that its civil judiciary authorities have the authority to grant an injunction against an ISP within its territory, ordering the ISP to take action to block access to a specific online location."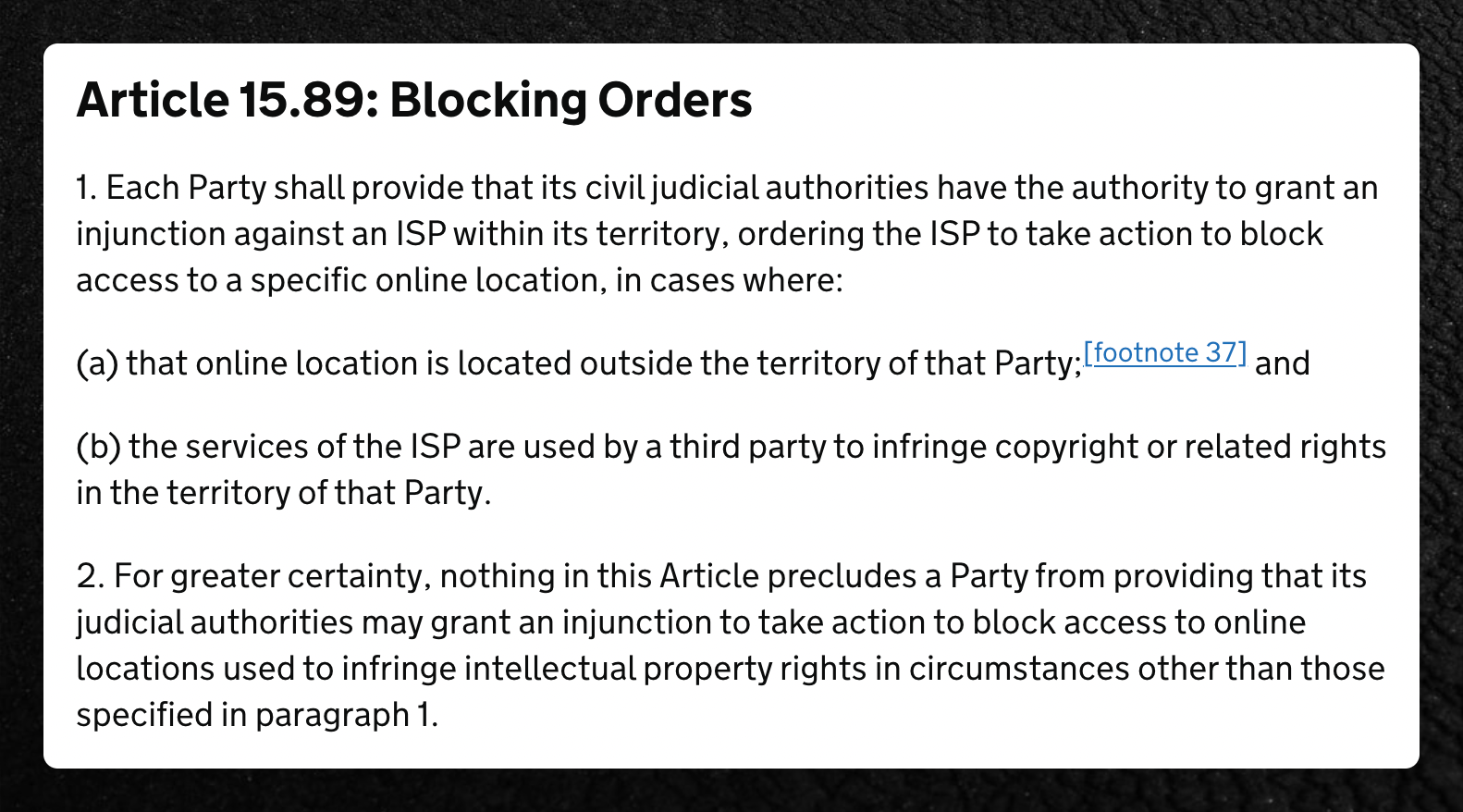 According to TorrentFreak, the Alliance for Intellectual Property, an organization that represents rights holders like the Premier League, had repeatedly called on the UK government to include site blocking in the trade agreement. In a recent submission to the government, the organization wrote:
"It has become a hugely valuable tool in the armory of rights holders looking to protect their IP. It is vital that the UK Government ensures the preservation of the no-fault injunctive relief regime.

"We would also encourage the opening of dialogue, wherever possible, to share experience around UK practices and to encourage faster, more efficient website blocking procedures, whether through civil, criminal, administrative or voluntary means.

"We would therefore urge the UK Government to include reference to the site blocking legislation in the FTA with Australia as it will send an important message to future countries that we might chose [sic] to negotiate trade agreements with."

The organization did not mention other countries. However, it did reference a report by the US Copyright Office that recommended site blocking as a solution to piracy.
The new trade deal between the UK and Australia could have an impact on other trade deals; we might see site blocking injunctions included in deals with other countries.
There is a new free trade deal being negotiated by the UK and US. It is possible it will include site blocking in its final form.