A confidential directive shared on China's Twitter-like platform Weibo revealed that the University of Shanghai was compiling a list of all "non-heterosexual" students.
The directive by the University of Shanghai about the LGBT database was leaked on Weibo on August 26.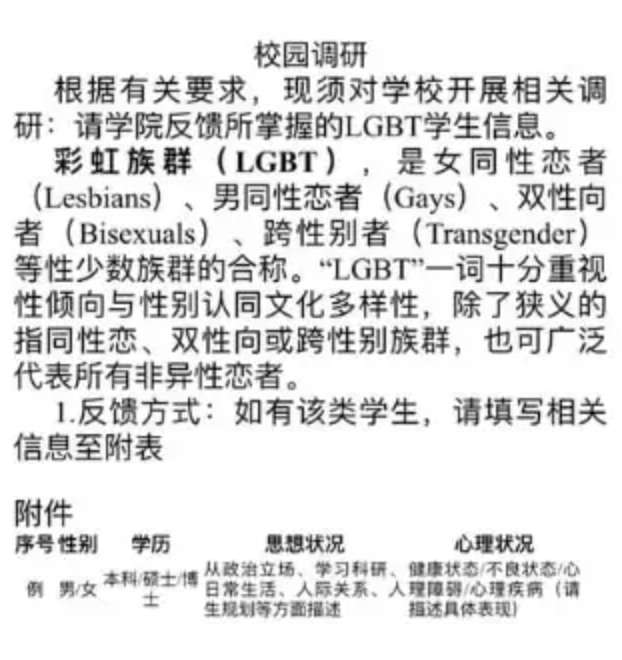 Unsurprisingly, the document has since been removed from the Chinese platform through its mass censorship program, but not before people had shared screenshots on other social media platforms such as Twitter, which are out of the reach of Chinese internet censors. Before it was removed from Weibo, it had been shared at least 13,000 times.
University workers confirmed the authenticity of the leaked document.
The directive required all schools and colleges in the university, which has about 55,000 students, to create and centralize a list of all LGBT (gays, lesbians, bisexuals, and transgender) students. The directive also required the listing of each of these student's "psychological conditions," with a focus on "mental disorders," as well as their "ideological positions."
The directive was blasted, with some commenters claiming that this was not the first time the University of Shanghai had created such a list and that this was happening in other universities in the country.