Ahead of May 15 WhatsApp "privacy apocalypse" – or really, just "WhatsApp apocalypse" – other similar messaging apps, touting similar, yet more credible end-to-end encryption features than what Facebook, the tech giant behind WhatsApp is willing to offer or guarantee, are enjoying a surge in popularity.
Telegram and Signal are two among those seeing a huge surge in adoption.
WhatsApp faced wide-spread user discontent early in the year when it said users would have to explicitly sign on to its new privacy policy by May 15, or switch to another chat app.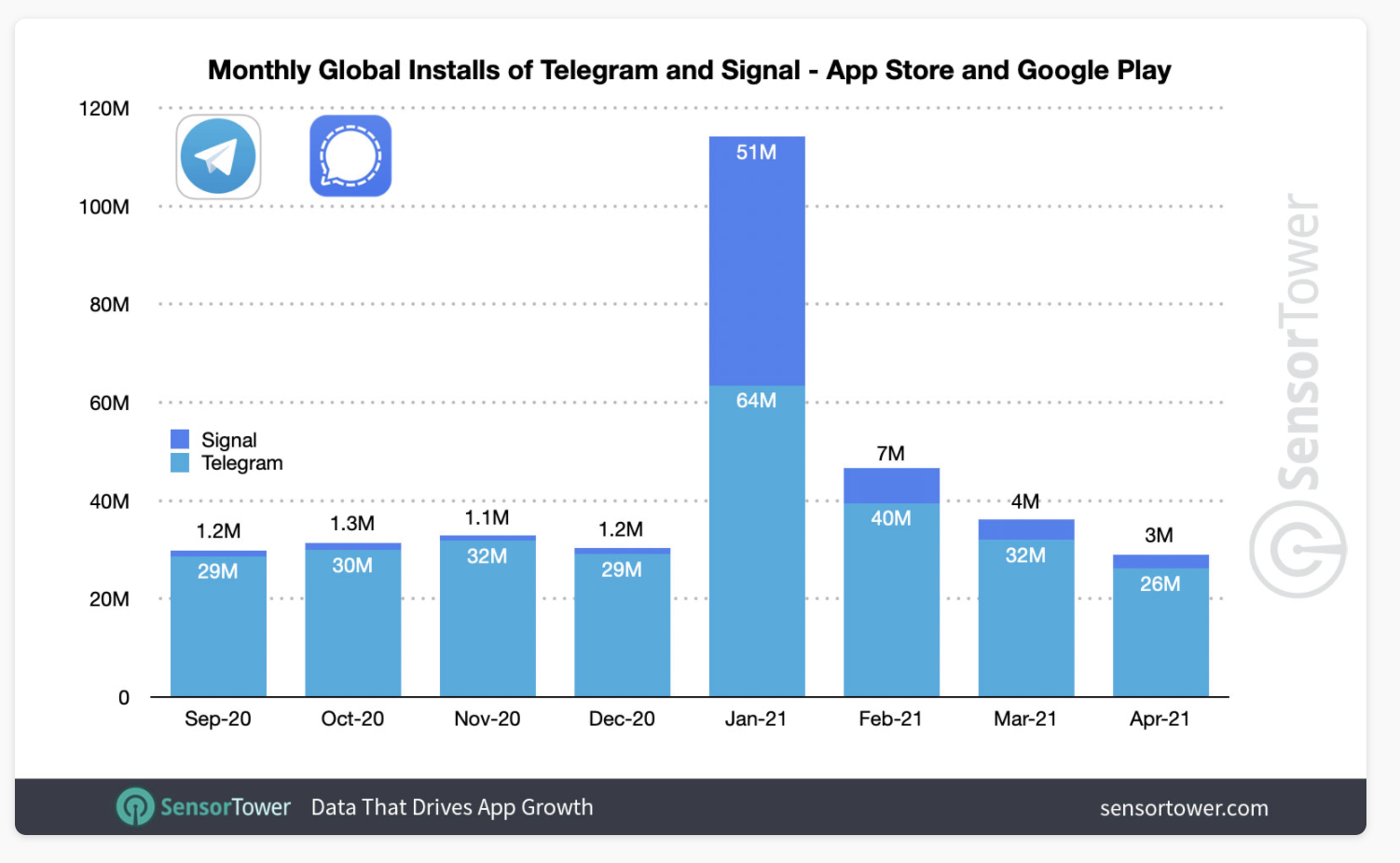 The new privacy policy meant that WhatsApp users are now explicitly required to share a lot of information with Facebook, including sensitive data like their phone number, device identifiers and location.
What made it worse was that WhatsApp didn't announce those changes giving the process some semblance of choice and debate. Instead, users were basically told, "this is our new privacy policy – our way, or the highway."
As it turned out, a whole lot of people around the world chose "the highway" – with Telegram and Signal leading the charge as viable competitors with an already wide adoption rate.
In terms of numbers cited by Sensor Tower Store Intelligence data, Telegram's installs in Q1 of this year increased 98 percent year-on-year to more than 161 million, as Signal's first-time downloads surged to 1,192 percent year-on-year to 64.6 million.
Since the initial WhatsApp/Facebook announcement in January and the resulting spike, both end-to-end encrypted, private messaging apps have seen their adoption surge settle down – with Signal maintaining a monthly, though declining growth.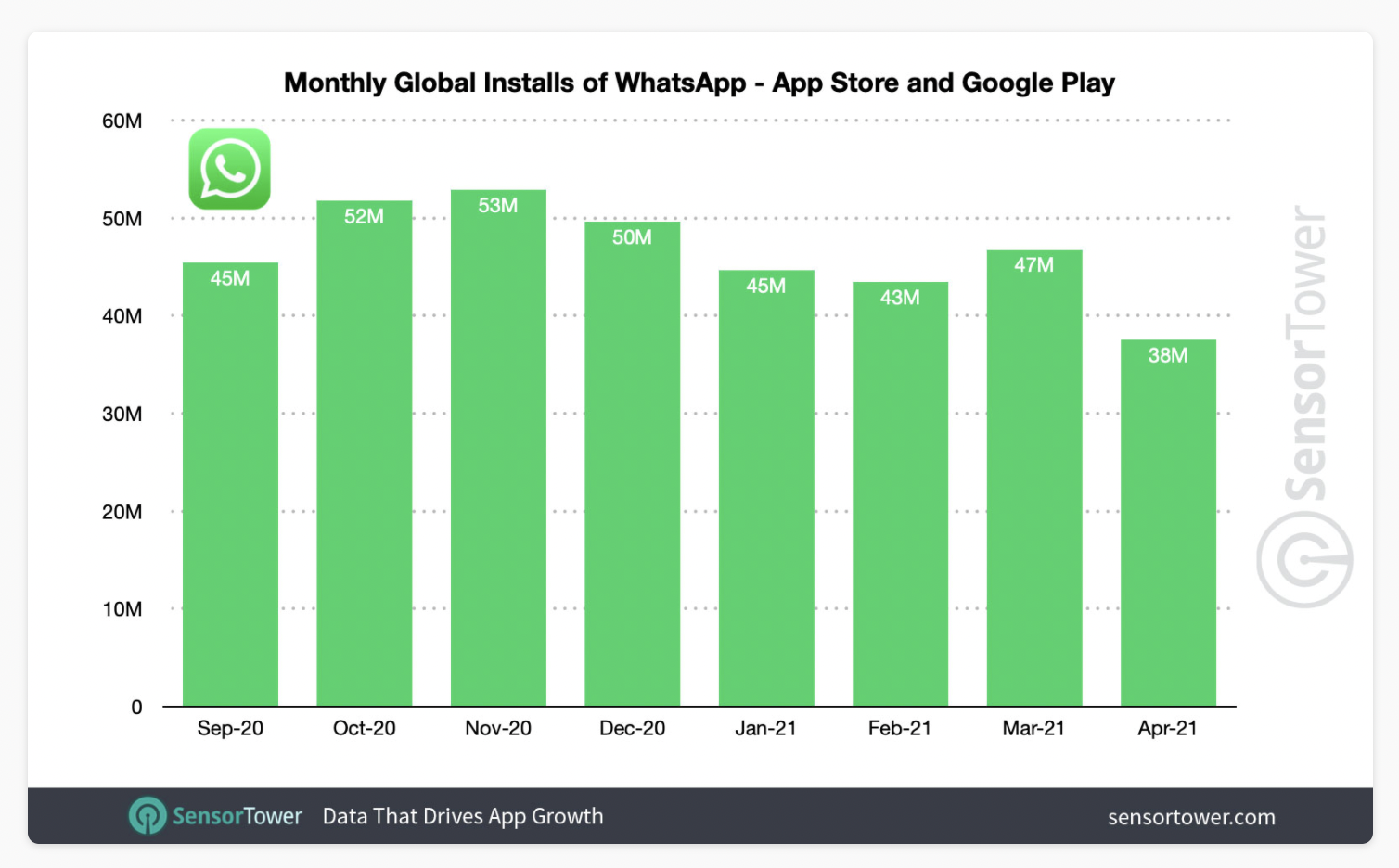 At the same time, global interest in WhatsApp dropped 43 percent year-on-year from January to April 2021 – even if, thanks to Facebook's juggernaut reach, that still means the number was some 172 million new users, meaning that WhatsApp was doing better than its competitors.
However, in January 2020, Telegram had 16.5 million new monthly downloads, compared to a surge of 63.5 million a year later – 283 percent more. This April, the number was down to 26.2 million against 27 million the year before.
Signal is doing slightly better, having grown from 992K in January 2020 to 50.6 million a year later, and reaching 2.8 million downloads worldwide this April, compared to 1.3 million the year before.