Earlier this week, singer-songwriter Neil Young told Spotify to either remove his music from the platform or ban Joe Rogan. The World Health Organization chief has now applauded Young for his censorship attempt.
Young feels Joe Rogan spreads misinformation by hosting guests who oppose the public health bodies' narratives on Covid and its vaccines.
Unsurprisingly, Spotify chose to remove his music and continue hosting Rogan's podcast, which is the most popular in the world.
On Thursday, WHO chief Tedros Adhanon Ghebreyesus applauded the rock artist for "standing up against misinformation."
Ghebreyesus tweeted: "@NeilYoungNYA, thanks for standing up against misinformation and inaccuracies around #COVID19 vaccination.
"Public and private sector, in particular #socialmedia platforms, media, individuals — we all have a role to play to end this pandemic and infodemic."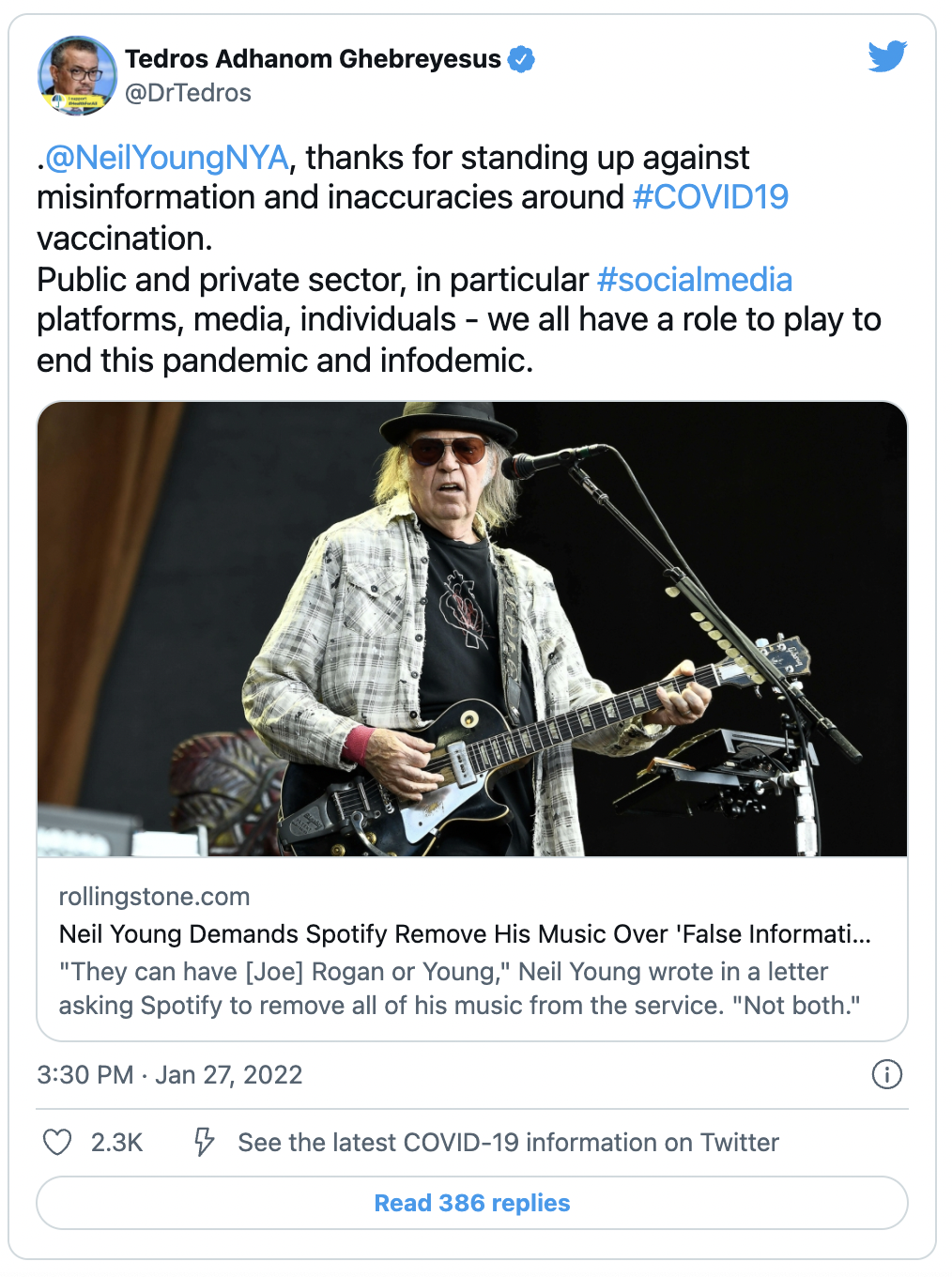 After Spotify said it would remove his music instead of banning Rogan, Young thanked his record label for "standing with me in my decision to pull all my music from Spotify." He also called on other artists to follow suit.
"Spotify has become the home of life-threatening COVID misinformation," he wrote on his website.
Spotify argued that it has to balance both the "safety for listeners and freedom of creators." It further claimed that it had removed over 20,000 podcasts episodes about Covid that violated its "detailed content policies."
"We regret Neil's decision to remove his music from Spotify, but hope to welcome him back soon," Spotify said in a statement.