At the 14th meeting of the World Health Organization's International Health Regulations (IHR) Emergency Committee, it was decided that COVID-19 was still a public health emergency of international concern (PHEIC) and has said more needs to be done to tackle "misinformation."
COVID-19 was first declared a PHEIC on January 30, 2020, and the status was most recently renewed last July.
The WHO said that it determined that COVID-19 "continues to constitute" a PHEIC but acknowledged that the "pandemic is probably at a transition point."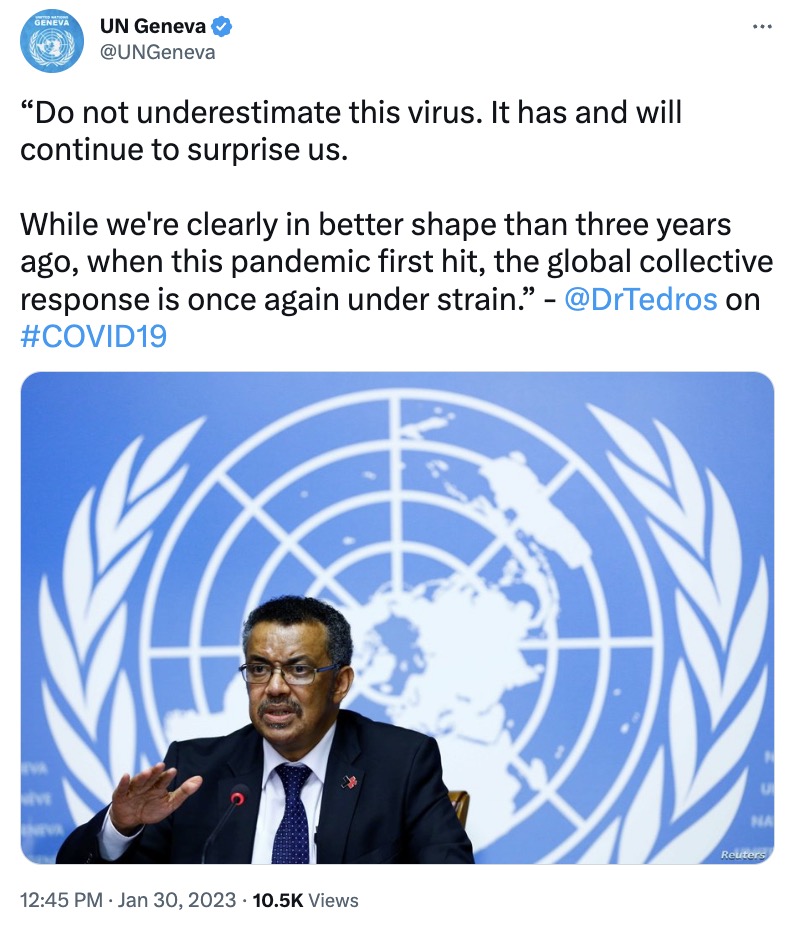 The WHO's IHR is a binding treaty that requires members to adhere to WHO recommendations. The international public health organization declares a PHEIC when a disease meets three criteria; it is sudden, unexpected, serious, or unusual; it can spread across international borders; and it might require an international response.
WHO Director-General Tedros Adhanom Ghebreyesus said his "message is clear: Do not underestimate this virus. It has and will continue to surprise us, and it will continue to kill unless we do more to get health tools to people that need them and to comprehensively tackle misinformation."
Committee members stated that "vaccine hesitancy and the continuing spread of misinformation continue to be extra hurdles to the implementation of crucial public health interventions."