E-commerce platform Wish has removed items that feature the symbols of the Confederacy, after a website took it upon itself to police the platform's contents and report its findings.
Although the legal status of the Confederate flag is not settled in the US through any federal law, Business Insider says that the flag and associated paraphernalia are "officially prohibited for promoting hate."
It's unclear if the claim refers to the e-commerce site's own rules, or a recent decision of the state of Mississippi to get rid of its own flag for featuring the Confederate flag imagery – something that is also mentioned in the report.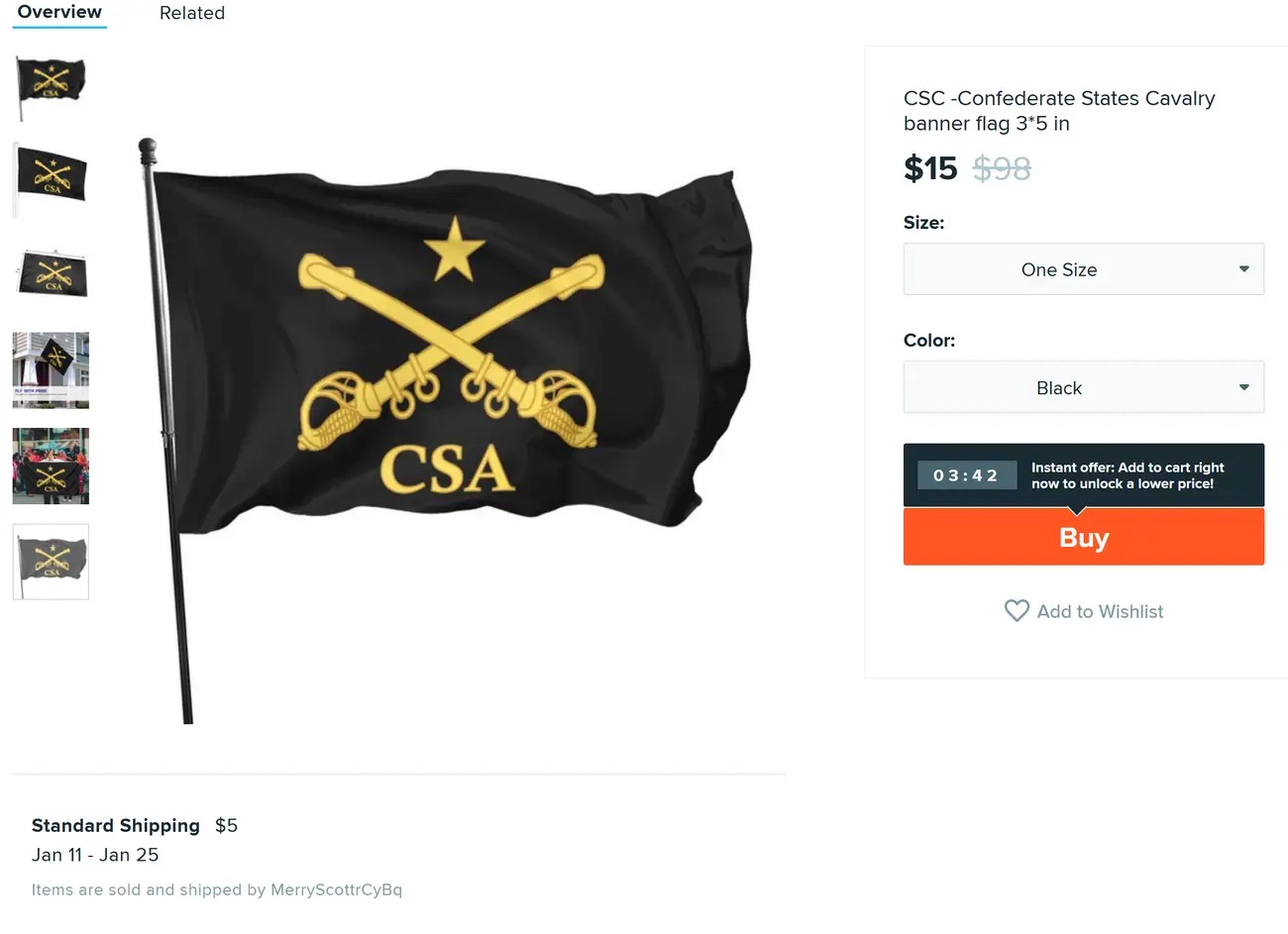 Those who want the flag banned say it is a symbol of slavery and racism, while others say its display is protected as free speech under the First Amendment of the US Constitution.
As far as Wish was concerned, the warning from Business Insider was enough to act and remove almost all of the items (flags, shirts, hats…), and accuse them of endorsing or glorifying hatred, as defined by the platform's terms of service.
Wish.com was co-founded by former Googler, billionaire Peter Szulczewski, along with Sheng Zhang, and was only listed in the stock market in November.
Perhaps the swiftness of the platform's reaction can be tied to a desire to protect its image in the cancel culture era, and also its unwillingness to come under criticism for enabling "hate speech" – not least because Wish is a corporate sponsor of LA Lakers.
The report mentions this prominently, and Business Insider went as far as going to LA Lakers for comment on the situation. (No reply was available immediately).
Otherwise, the site managed to band together this issue with the sale and displaying of Nazi symbols, "Kekistan" flags, and images of former Iraqi President Saddam Hussein and Syrian leader Bashar al-Assad, both of whom are referred to as dictators, strongly arguing in favor of Wish purging the website of items referencing them in any way, too.